Do your children like listening to audiobooks? Finding good stories for kids to listen to can be challenging today. We had the pleasure of reviewing a set of audiobooks from
Beloved Books
called the
Sugar Creek Gang
. These audios were recorded by Paul Ramseyer and originally broadcast over the radio. They are read directly from the books in the series written by Paul Hutchens in 1939.
Th
is is how the website describes the series...
"
These Sugar Creek Gang "Audio Adventures" are dramatically read straight from
the original books. Christian families LOVE this series because the
gospel message is presented in such a simple, easy-to-understand style. The whole
series is, in fact, a discipleship journey... even parents who listen along
witness the Holy Spirit working changes in their own hearts!"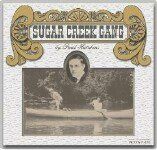 We received
Sugar Creek Gang Volume 1 audio CD's
to review, which has 6 full stories on 12 CD's. These stories include...
The Sugar Creek Gang stories are about a group of young boys and the adventures they have growing up together. Paul Ramseyer does an excellent job of narrating, each boy has a distinct voice. The characters come to life in your mind as you listen, you can envision each one and how they look and act. The main character who is telling the story is Bill Collins, who is 9 when the stories begin. Together with Circus, Poetry, Dragonfly, Big Jim, and Little Jim these boys have some great fun together.
Each character, except Bill, has a nickname that goes along with his personality. Circus is always climbing and doing acrobatic acts, Poetry likes reciting poetry and has a poem to go along with most every situation. Dragonfly has big wide eyes and notices things the other boys don't always see. Big Jim is the oldest of the group and is the leader. Little Jim is the smallest of them all, but he has a big faith!
These stories are Christian based. They freely share about their faith, and I love how Bill prays for his unsaved friends and carries his New Testament in his pocket. In every situation they face, thought is given to their actions. Bill talks about how he is so thankful to have good Christian parents and wishes every kid in the world had parents like him. Not every boy in the gang has good parents. Circus' father is a drunk, and a new boy in town also has a father who drinks and doesn't believe in God. These true to real life situations are not pleasant, but I love the way they are dealt with scripturally and with prayer by the characters.
I used these CD's in the van to keep the kids busy while we were waiting to pick up my oldest son each day and on our way to church on Wednesdays and Sundays. To say that we love these stories would be an understatement! As soon as I turned the key in the ignition they would get quiet and listen for the next part of the story to begin. We often sat in the van a few minutes longer just to finish listening to a story or at least find a good stopping point.
My 9 year old son especially loved them, and when he found out there were actual books he begged to go to our library and see if they had any of the others to check out. He has asked for more of these stories for Christmas! My girls also enjoyed the stories and said they hope I do get more for their brother for Christmas so they can listen too. Now that we have listened to them all we are all hooked! I too want to hear more of The Sugar Creek Gang!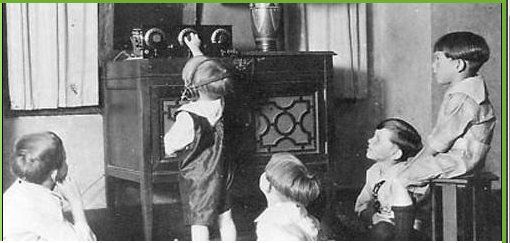 There are 6 sets, 36 stories total, which amounts to over 100 hours of listening pleasure. Each set includes 6 stories on 12 CD's that are beautifully packaged in a sturdy case. I was very impressed with the packaging, after being in my van for a month being jostled around and even stepped on a couple of times it is still in great shape. The CD's themselves have excellent sound and are very high quality.
Sugar Creek Gang Audiobooks from Beloved Books
are $54.95 per set and the price includes free media mail shipping. That's $9.16 per story, less than you would pay for most high quality books. If you use code "
STAIRSTEPS-20
" at checkout you will get an extra 20% off! That makes the final cost just $8.25 per story.
You can download the entire first story,
"Swamp Robber" for FREE
and hear just how lovely these stories are.

Disclaimer ~ We received this product at no cost in exchange for an honest review after using it in our homeschool. No other compensation was given. All opinions expressed here are my own. Other opinions may vary. Click the banner above to
read what others thought
of this product.