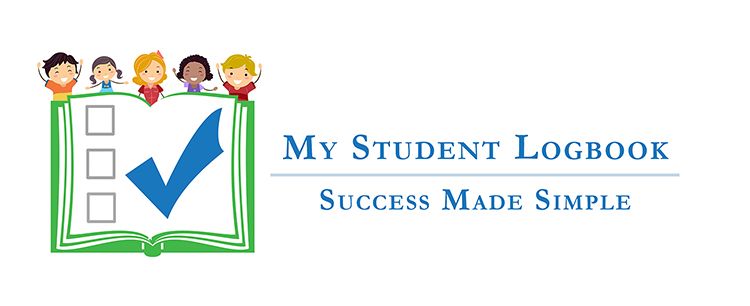 My biggest challenge as a homeschool mom of many is keeping up with who did what on which day and if it was finished or not. Not just for schoolwork, also for chores, showers, animal care, etc. I have tried many different ways of trying to keep track of this, but the perfect system had eluded me until I saw
this video
from
My Student Logbook
.
The concept is so simple yet so effective it blew my mind! We were given a
My Student Logbook
to review. I chose my 11 year old son to use it and test it out. He picked the Vintage Map cover design you see below. There are more designs to choose from for both boys and girls. We chose the undated version because I wanted the freedom to not be bound by dates, but honestly I ended up dating it anyhow so it didn't really matter.
The logbooks were designed to be used by one child in grades 2 and up, because the child needs to be able to read well to use the book properly.
You can choose a physical book in either a dated or undated format for $15.00 each. You can also purchase a
PDF downloadable dated version
you can print yourself for your own household only. A single use license is $10.00 and a family use license is $20.00. (Note that if you purchase a PDF version it does not include a cover design and you will need to purchase a new license each year. This is a very affordable option for those of us with large families, but if you have no way of printing and binding the book yourself, the cost of having it done at an office supply store will be greater than buying a printed logbook. I checked on this.)
The printed logbook comes spiral bound with a clear plastic protective cover and a thick plastic back. It is very sturdy and should last all year in my opinion. My son loved the cool map design and was eager to start using it.
How did we use My Student Logbook?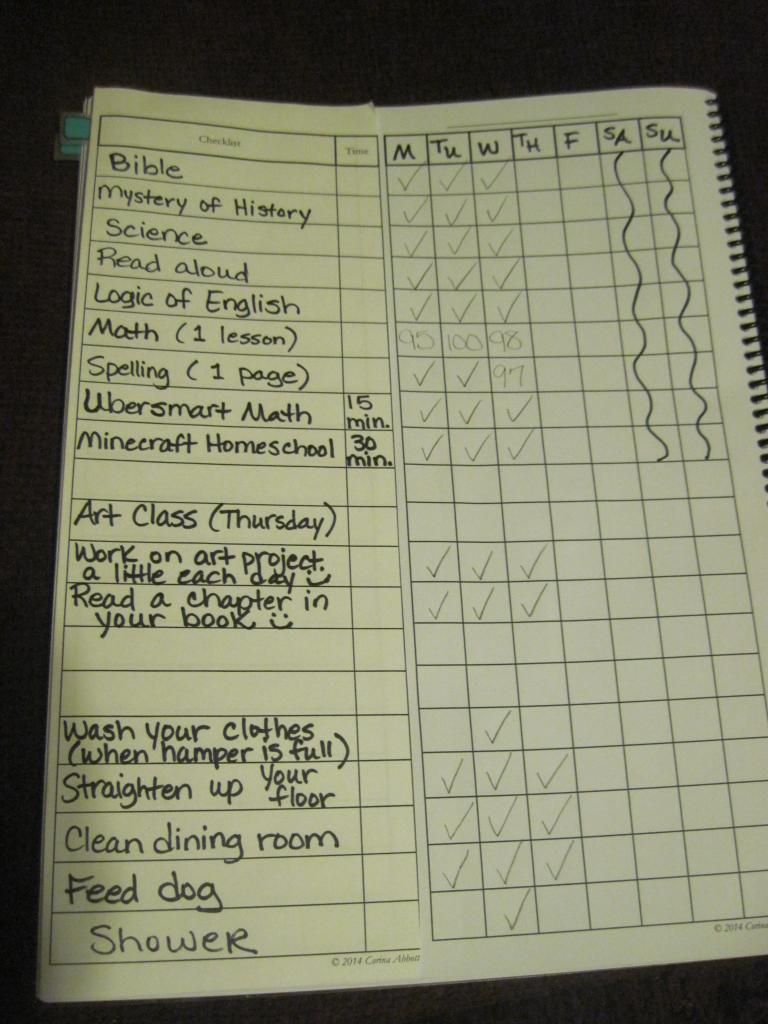 The logbook comes with setup instructions, but I had already watched the
setup video
and it took just a few minutes to get it ready to use. I started by listing the subjects that we do together as a family at the top of the list. This includes Bible, history, science, the read aloud book we are using, and English. We sometimes have a review product we are using together so that gets listed there too.
Next I listed his "fun" subjects. At the bottom of the list I added his chores he is responsible for every day. I also included taking a shower on his list. I don't require one every day, especially in winter, but knowing when he last had one has improved his desire to stay clean. He forgets when it was exactly he last showered. This solved another problem I hadn't even thought of! Woohoo!
Now the one problem with this logbook is he also forgets to check off the list himself. So every day at some point I go look at it and ask him if he forgot anything. He is getting better about checking off the boxes the more he uses it, but still forgets often. This is part of his personality, and hopefully it will become a habit soon.
I have him list his daily math grade instead of checking it off so I can keep track of any lessons he may need to repeat since he uses a computer based math program. I also have him list a grade for any spelling tests, but for worksheet days he just checks the box. Not everything on the list needs a check every day, but its helpful to know when a task was done.
There is a time box to use if needed. I only list a time for things he would spend hours doing if I didn't limit his use (minecraft) and for math fact practice so he does enough every day.
In the back of the logbook there are other pages to list books read, field trips taken, etc. These pages will come in handy when I am making their portfolios for the year!
What did we think of My Student Logbook?
When I asked my son what he liked about using the logbook his first answer was that it helps him remember things and know what to do next. It also helps him because he knows once he has accomplished everything on the list he gets free time to do the things he wants to do. This is what I had hoped to accomplish by using workboxes, but that system alone wasn't enough. By using the two combined we now have a very good organizational system going on here!
This thrills my heart let me tell ya!! I use the workboxes to keep all of his books and stuff for the subjects that we
do not
do together so he can find them. As he finishes a box, he checks it off his list and moves on. One morning, on his own, he got up earlier than everyone else and completed his independent work and was done by the time I was making breakfast. If you have a special needs child in your home then you can imagine how I praised the Lord that morning!
My Student Logbook has been the answer to my family's needs and more. My son has been less frustrated with school and chores because he knows what is expected of him each day. Even on crazy days when I am not able to be right there he can get his independent work done on his own. I wish I had this tool all along but oh so thankful I have it now! Our school year has already started off so much smoother than it usually does.
By the way we had to change out that master list 3 times before we got the working list you saw above. I am so glad the book is designed to change as needed!
I highly recommend My Student Logbook for any homeschool who needs more accountability, organization, and a smoother homeschool day!
Read reviews from other homeschool families by clicking the banner below. You can connect with My Student Logbook via.....
Facebook –
https://www.facebook.com/MyStudentLogbook
You Tube --
https://www.youtube.com/channel/UCMxzpy91vov8a8nDpyp2ihQ