UberSmart Software
was born when a homeschooling family needed a program to practice math facts, but available programs were not a good fit for their family. The program they created is called
UberSmart Math Facts
. It can be used on your windows computer with XP, Vista, Windows 7 or Windows 8. There is not a version for the Mac at this time.
This is a downloadable program, so you do not need to use internet to use it, and once you download it, it is yours forever! You can put it on more than one computer, but be aware that if you do, the same child needs to use the same computer each time or their progress will not be saved.
The program is recommended for ages K through 6th but anyone needing practice can use it. I even used it myself!
So how does UberSmart work?
It is basically a tool to help your child memorize and practice math facts in addition, subtraction, multiplication, and division. There are four ways to use it.....
In
LEARN
mode the child thinks of the answer in their mind and then clicks a button to check and see if they were right.
In
PRACTICE
mode the child types in the answers to find out if the answer is right. If it is wrong, the correct answer is shown and they move on to the next card.
In
TEST
mode there are two options. For beginners you can assess to find out what the child is already good at and where the most help is needed. This assessment is not timed, so the student doesn't need to be anxious to finish, they can take however long they need. Advanced students can test for mastery. This test is timed, and if all answers are correct and done quickly they will get a screen saying they have mastered the set of problems they were working on.
In
COMPETE
mode, two or more people can have a little friendly competition and see who can outdo each others scores. Not every kid is a fan of this, but if they are it can be great motivation to practice more. This was not a good idea for my kids, it led to tears and unkind words. So we just stick to personal goals now and they don't share with their siblings how that is going.
How did we use UberSmart Math Facts?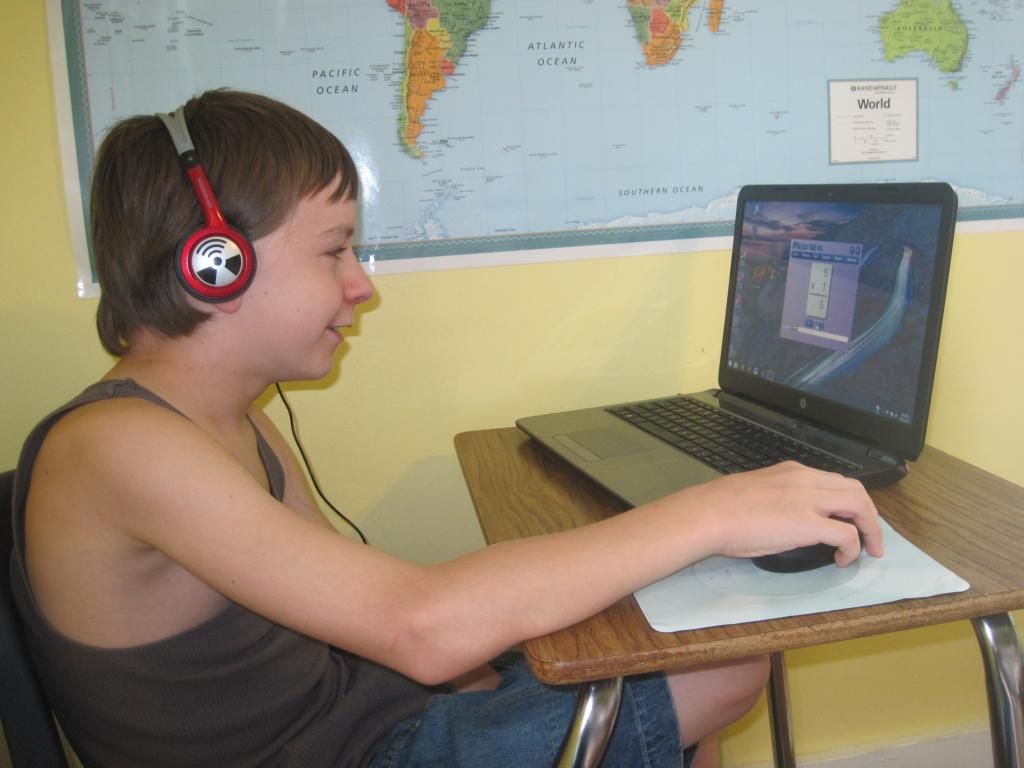 I told the kids they just had to practice for ten minutes a day. Often they would keep going much longer though. Each child has their own login, I only had to show them once how to use it, it is that easy to use.
I made it a point to tell them that this was a very good way to improve their math skills without doing math on paper. Just a few minutes a day adds up fast, and before they knew it they would be mastering the facts that used to slow down getting their math done every day. With no pressure to hurry or finish a whole page etc. we have seen some real progress!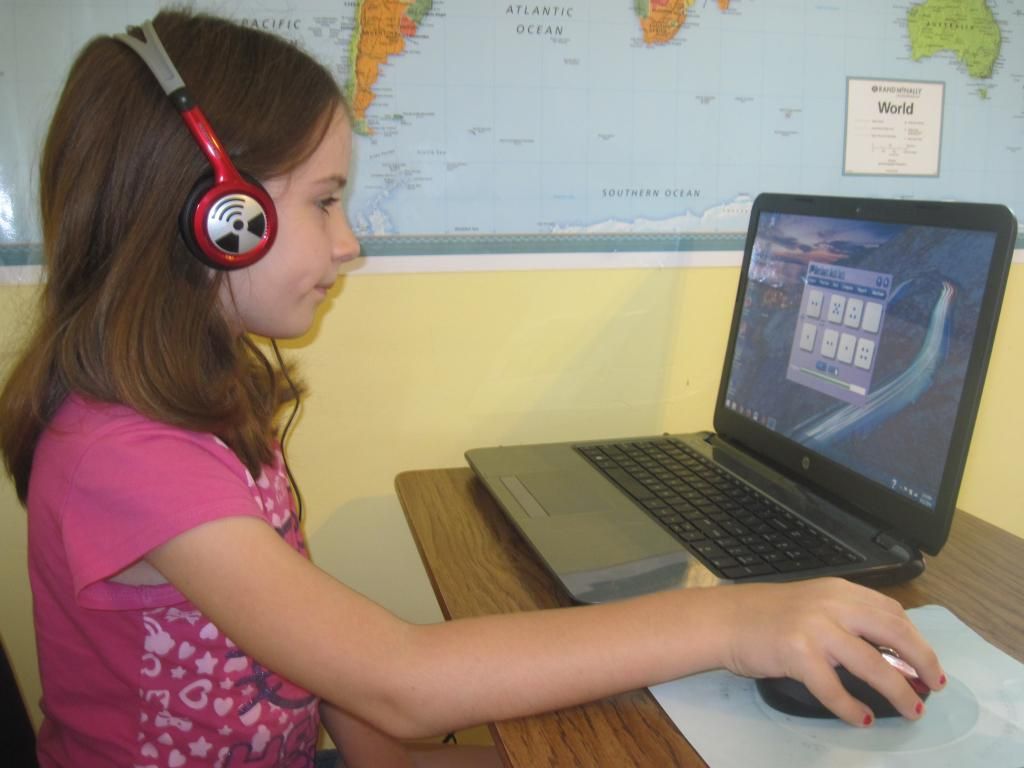 I was very glad to see that my younger kids could use UberSmart too because you can use the cards with either numbers or dots like dominoes! She likes playing with the dot cards and asks to do it often. I had to help her more than the others but I expected that.
I like that I can adjust the program to only practice a certain number. So if my kid is having problems with multiplying by 12's then that can be the only number they practice for a while until they master it. Ill be honest and say I didn't know all of my facts for 12. I needed some practice myself!
I also like being able to track how well each kid is doing and see the progress they they are making. I appreciate the simple design that is easy to use, and installing it was easy as well. That's always a bonus for me!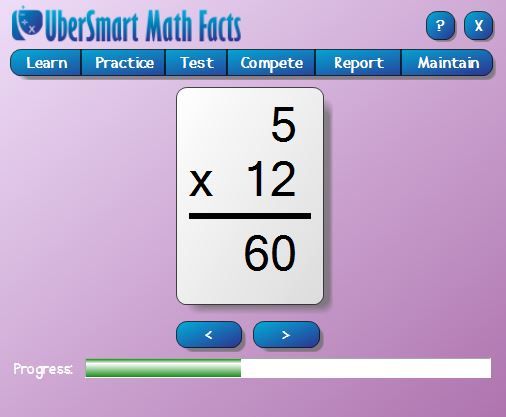 One thing I would change would be the ability to make the practice box the full size of the screen. It was big enough to read well, but the background screen on our computer was distracting for my younger ones. Its just a personal preference and no biggie though!
UberSmart Math Facts is currently selling for $24.95 and can be used with up to 8 students. This is great news for us large families! If you use the code "v4 Early Bird" in the discount code box during checkout you will get a 30% discount, valid through September 30, 2014!
Read more reviews from other families by clicking the banner below.....