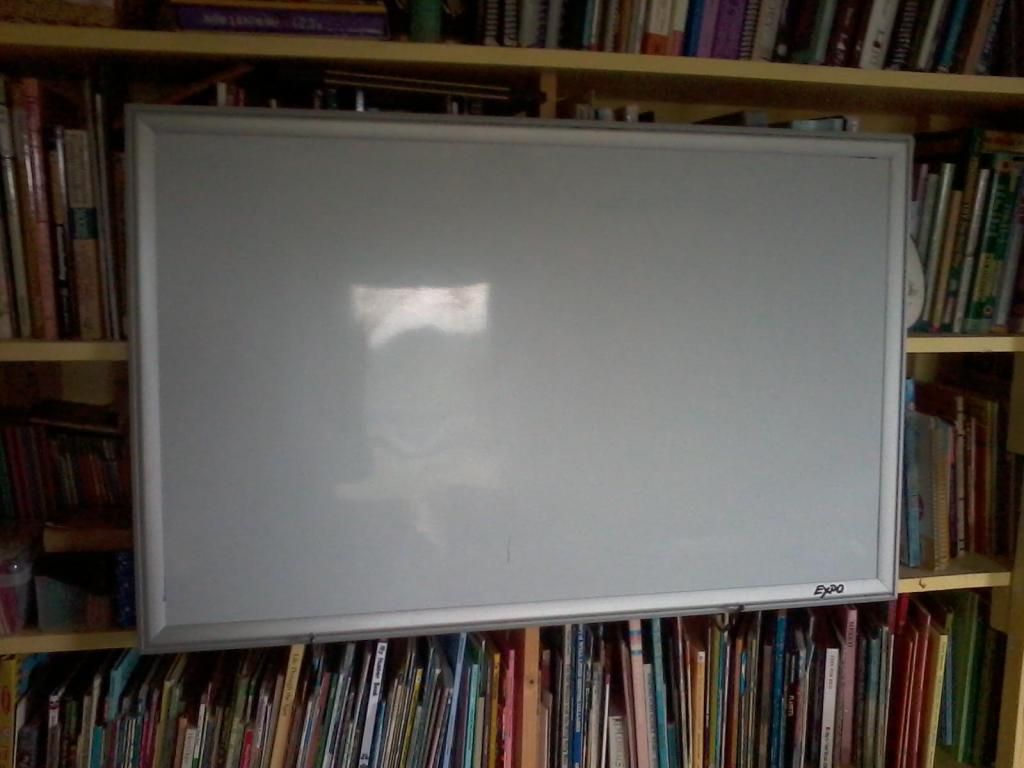 Our school space is pretty small. We use our whiteboard often, especially for copywork and magnetic letter tiles. I needed a place to mount it so we could all see it, but I didn't want a permanent mount. I don't have the wall space to do that. I walked around the house looking for ideas when I spotted some old coat hooks on our back stairs.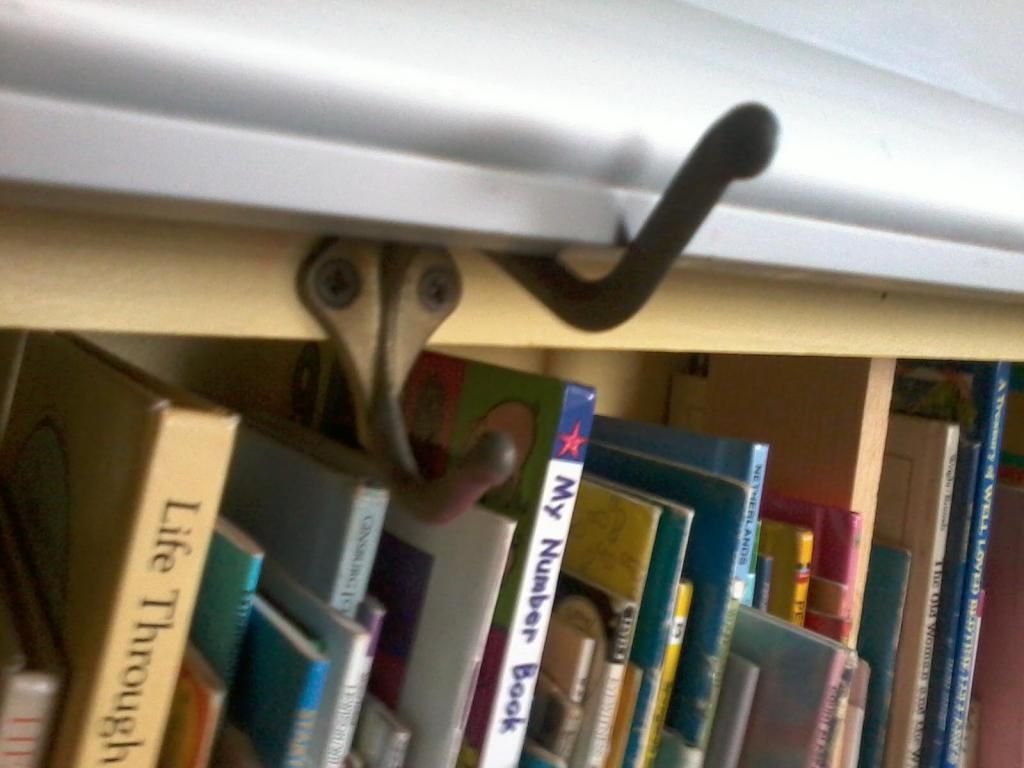 I put them on a bookshelf. Now we can set the whiteboard on the hooks when we need it, and take it down when we don't. They work perfectly! The hooks are barely noticeable. I thought I would share this idea in case anyone else out there needs a quick fix.
Happy Homeschooling!