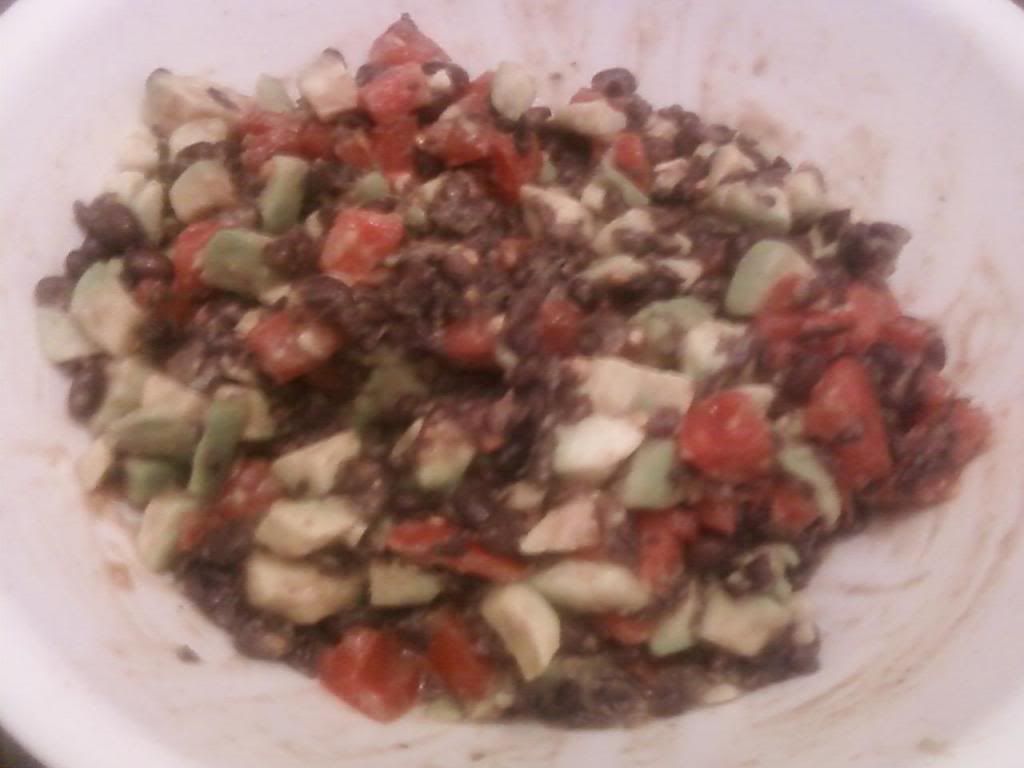 Black Bean, Tomato, and Avocado Wraps
2 cups cooked black beans
1 fresh tomato, chopped
1 ripe avocado, chopped
1 teaspoon ground cumin
1/2 to 1 teaspoon garlic powder, or use fresh
salt and pepper to taste
1 teaspoon onion powder, or use fresh
shredded cheese of your choice
Rinse the black beans thoroughly and let drain for a few minutes. Meanwhile chop up the tomato and avocado. Add seasonings and stir gently. Add the black beans. Let sit a few minutes so the flavors can blend. You can make this ahead and refrigerate if you prefer your wraps to be cold.
To make a wrap....
Heat an iron skillet on low for a few minutes. Warm a flour tortilla on both sides, then add a few spoonfuls of the bean mixture, sprinkle with cheese and then wrap like a burrito.
This makes a quick lunch or dinner, also great for meals on the go!
Makes 4 wraps, double or triple the recipe as needed.
We don't always have avocado on hand, they are just as yummy without them.
Once we didn't have tomatoes so we used sweet potatoes instead. I left out the seasonings, they were actually pretty great! The kids ate them up!