I found the cutest craft for the kids to make! Turkeys for Thanksgiving, from their own hand and footprints.
Click here to see the instructions.
We really should make crafts more often, everyone really enjoyed themselves. We hung them on our front door afterward for all of our visitors to see!
Here are the kids holding up their creations!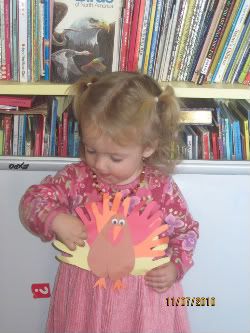 Star ~ 1 year old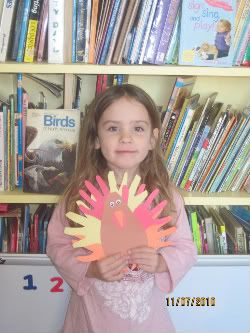 Skye ~ 4 years old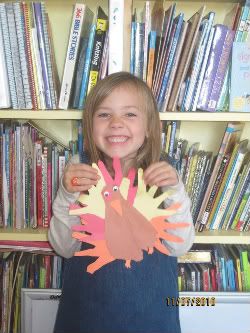 River ~ 6 years old
Brae ~ 7 years old