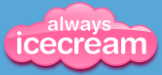 How do you motivate a 7 year old girl to finish her schoolwork or chores without whining?
Reward her with "scoops"!
What am I talking about? Haven't you heard? Its all my 7 and 5 year old daughters talk about lately. Oh, you haven't been over lately? Well, let me show you then!
This is
Always Ice Cream
! A site created just for girls ages 7-12. Yes, my 5 year old can play some of the games without help too. Girls earn "scoops" by playing educational games. They can spend their scoops, which are like virtual money, for things like decorating rooms in their virtual houses, buy eggs and hatch out cute pets, care for and feed the pets, stuff girls just love. See why they like Always Ice Cream so much? Just look at this cute little guy that just hatched!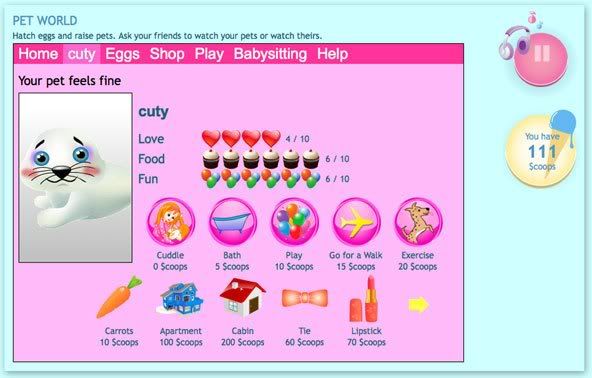 Girls get to practice lots of real world skills, like typing.....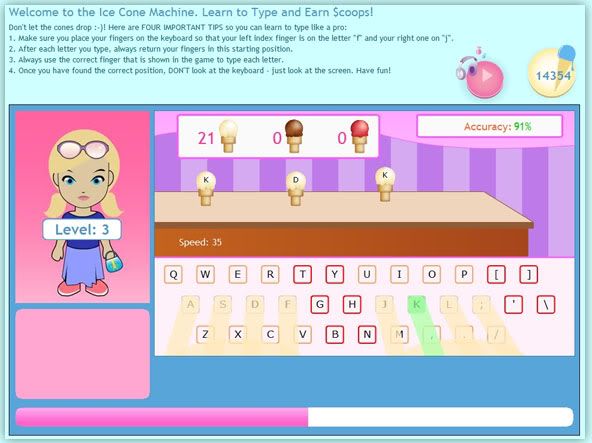 and geography.....
There are lots of other skills too, like math practice, bible quizzes, language arts, and anatomy. And plenty of games for fun too, such as cake decorating, designing clothes, memory building activities, preparing food for a cooking show. Oh wait, those are REAL LIFE skills too!
Girls see it all as fun! I asked my girls what they liked best about Always Ice Cream.....
1. EVERYTHING!
2. Playing with my pet, and putting makeup on it
3. Chopping the food and making food (the cooking show)
4. Visiting my friends houses and store
5. Decorating my rooms the way I want it!
They could have went on and on, but you get the idea :0)
What I like about Always Ice Cream.....
1. I use it as a reward, for good behavior, doing chores, etc. I can also give them "scoops" , up to 2000 per month, for doing things in real life. (AKA is your schoolwork done?)
2. I have a complimentary parent account that goes with her membership. I can see what she has accomplished, who her friends are, and moderate messages (for girls old enough to chat back and forth)
3. Not just anyone can send my daughter a message. They must be friends, meaning we must first accept them as a friend, and all messages are moderated unless they are "real life friends". The girls must share their special code with each other to become real life friends.
4. There is NO advertising! One less thing for me to worry about, and who likes advertising? MAJOR thumbs up from me on that one!
5. I do not feel like I have to watch over her shoulder when she is on this site. (Of course she is always wanting me to come see what she has done, as she is very proud of her accomplishments.) I have seen nothing so far that would be questionable to me, and I'm pretty particular about what I let my kids watch or play online, or anywhere else for that matter.
So Always Ice Cream get a HUGE TWO THUMBS UP at our house!
Always Ice Cream
costs $4.99 per month or $29.99 per year. There is also a lifetime membership available for $99.99
They offer a money back guarantee if you are not satisfied, and you can try out the site for FREE by clicking the "TRY IT FREE" button. I think this would make a fabulous gift! Especially for those girls who seem to have everything. :0)

Disclaimer ~ We received this product at no cost in exchange for an honest review as a member of
The Homeschool Crew
. No other compensation was given.