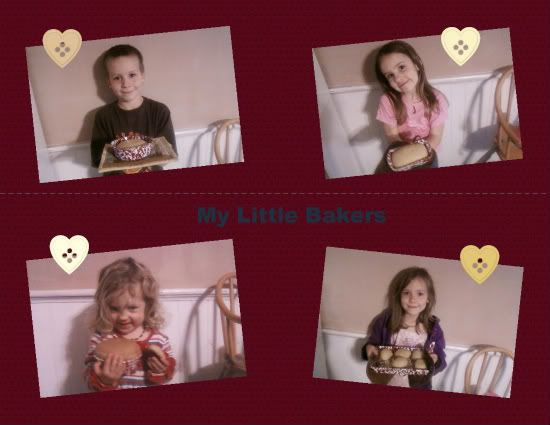 Today was bread baking day here. The kids asked if they could make their own loaves using the baking set Skye got for her birthday. So I gave them a loaf worth of dough to divide up and play with.
Star bit a chunk out of her dough right away, haha! I helped her make the rest of hers into a round loaf. Ironically her loaf rose the highest!
River made little rolls from her dough, they turned out so cute!
Skye used the teeny little loaf pan, and Brae used a round pan.
I just love this Enamelware 5 Piece Mini Bakeware Set
!