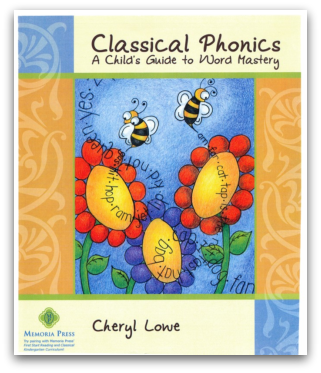 Classical Phonics
from Memoria Press is a sweet book for teaching kids to read. It is based on a book written in 1913 by Florence Akin. It is intended to be used the first year of school and used until the child has a full grasp of phonics. It can be used with any set of readers or reading program.
Cheryl Lowe has redesigned this classic book to make it easier for children, and teachers, to use today. I have not personally seen the original version but I do agree that book is easy to use.
After just the first lesson my 5 year old daughter, Skye, read a word! She had previously been still learning her letters and sounds and she had only read the word "rat" before that on her own. This book got her excited, and when I pull it out she hops up right beside me to practice with a smile on her face!
Below is the table of contents, you can see that is very thorough, and well organized...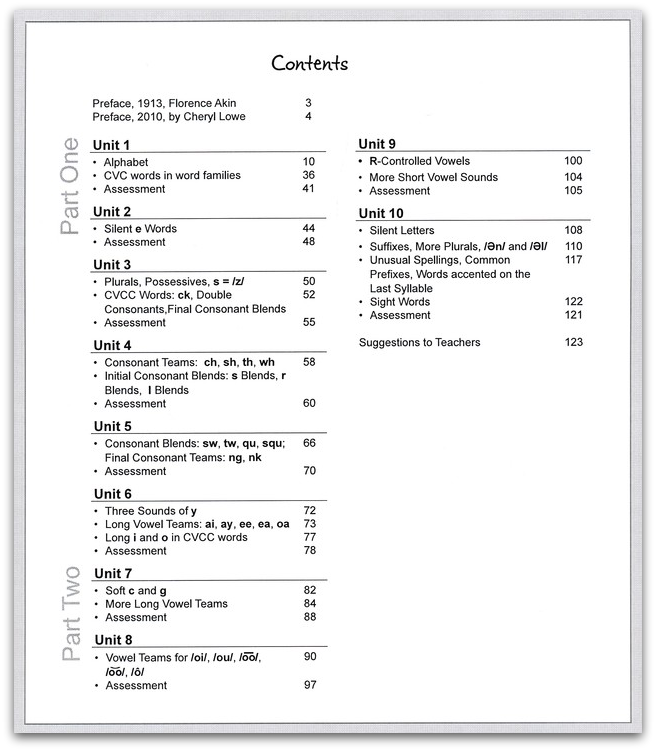 Classical phonics is a must have supplement for
First Start Phonics
, also from Memoria Press.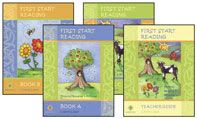 First Start Phonics is a gentle approach to learning letters and their sounds, and also includes handwriting. If your child isn't ready for writing, but is ready for reading, you can simply leave out the writing part for now. Skye has been ready for both and even though we had already learned quite a few of these sounds and learned to write them already we started at the beginning.
To say that Skye loves these workbooks would be an understatement. This kid loves worksheets, Ive never has a kid like her! She was more than glad to "review" some letters, but what made this program different is that by lesson 3 she was reading a whole sentence on her own, "I am Skye." What better motivation can you ask for?
The teacher guide is very thorough, it walks you through each step even if you have never taught reading before. It is simple to use, I promise.
There are 3 workbooks in this set. I am glad they broke them up instead of having a huge overwhelming looking single workbook. The lessons build upon each other, and aren't overwhelming in length. In fact Skye didn't think one lesson was enough, and asked to do more. Some days we did, did I mention she loves worksheets? LOL
We are really enjoying this program, and I highly recommend it for beginning readers. If you have a child who has already completed a phonics program and still needs some help, or review, the Classical Phonics book is a great tool.
Both can be purchased from
Memoria Press
.
Classical Phonics costs $14.95 and the entire set of First Start Reading which includes the Teachers Guide and workbooks A, B, and C costs $29.95.

Disclaimer ~ We received this product free of charge in exchange for an honest review as a member of the
TOS Homeschool Crew
. No other compensation was given. All opinions are my own and may vary from those of others.