I recently participated in a swap hosted by
The Homeschool Post
. My swap partner was
Bon from MathFour.com
, she really spoiled me! Take a look at the fun things she sent to me and the kids :0)
First, there's a funny story behind the box it all came in. My husband brought in the mail that day, and since the box arrived the day before our 10th anniversary, AND the box itself just looks like a present for a guy, he was sure it was his. LOL
Next I opened the card, isn't that pretty stationary? It just happens to be my initial also :0)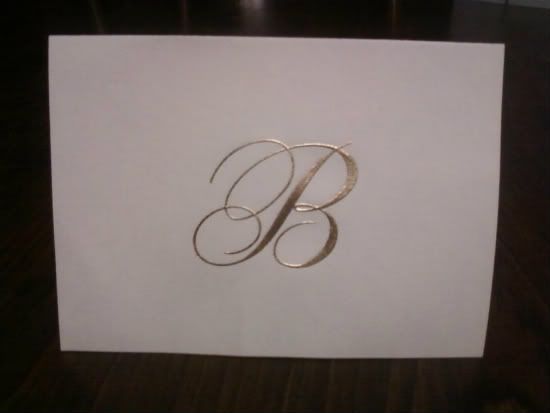 The kids were all gathered around like ants on a pile of sugar by this time. I let River pull out the first item, a very cool game called Tricky Fingers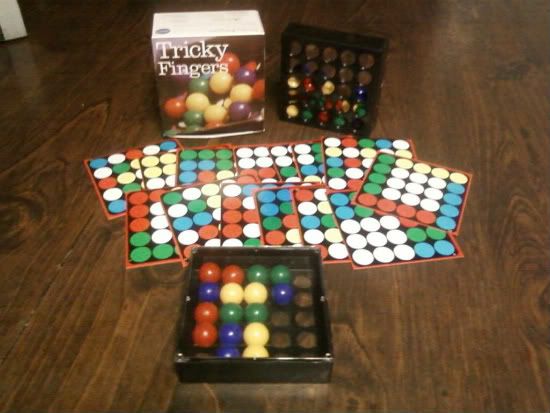 The colored marbles are trapped inside the box. You have to use your fingers to move them around through the holes underneath, and be the first one to match up your marbles with the pattern on the card to win. It can be tricky! This game gets played a lot.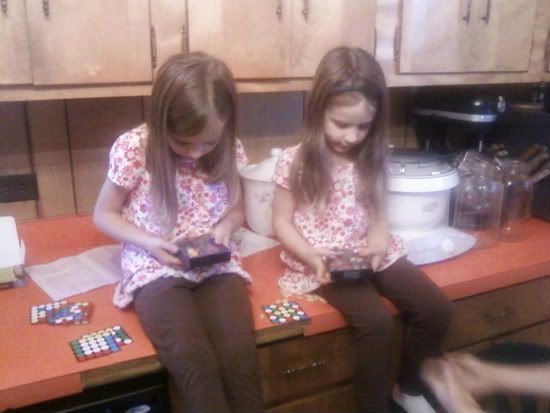 Skye pulled out the next item, a zipper bag, and inside were mechanical pencils and a pen for each of them. They are all little artists, and Skye loves to write. They were glad to each have a different color pencil, they get pretty possessive sometimes.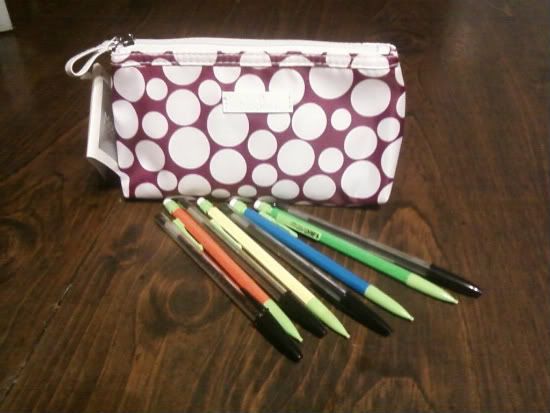 Star pulled out a Hello Kitty watch! I am a HUGE Hello Kitty fan, and I actually needed a watch. I LOVE IT!!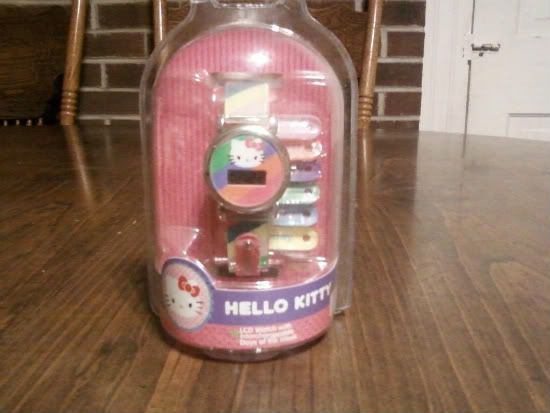 There is a tag for each day of the week too, so cute!!!
Brae pulled out a box of window markers. I saw these at the store and thought about getting them but didn't. I used them that night to draw a big heart on the kitchen window that said, "I LOVE J". The next morning I found my husband had replied and wrote, "I LOVE B" underneath it. That was incredibly sweet :0) I could not get a picture of this no matter how hard I tried, but it is still there almost a month later.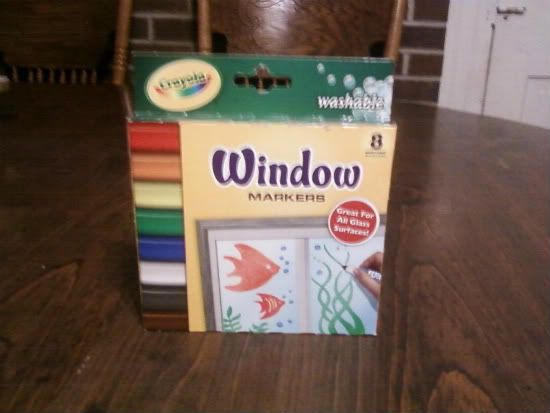 The last items were 4 flower shaped wooden picture frame, one for each of my little ones, and a box of mints (not pictured) I hid those away in my purse for when we are out, I love mints :0)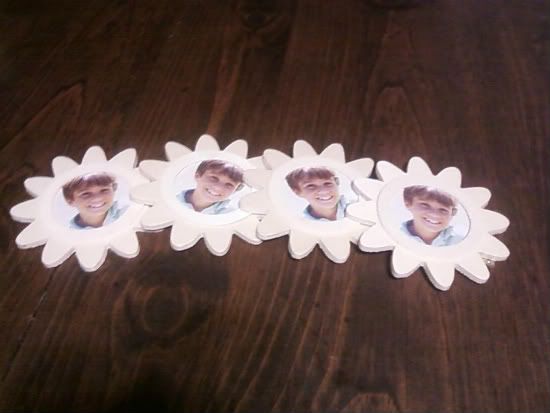 Thank you So much Bon for your thoughtfulness! I hope you enjoy the things we sent you as much as we have enjoyed what you chose for us. May God richly bless you!