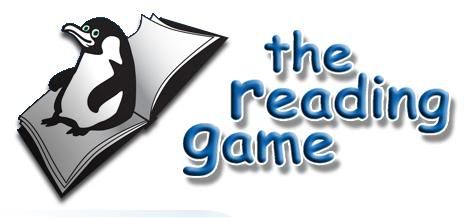 The Reading Game
was created by the author of Wordly Wise, Kenneth Hodkinson. It's designed for early readers, but can also be used to help out young struggling readers. I used The Reading Game with my 5, 7, and 8 year olds for this review.
My 5 year old was very excited about trying this out, she looked through all the books and couldn't wait to get started. The game is played like a game of memory. You start with the first 10 cards, and play one on one with your child. Each time you play, 5 words are practiced. By the time you use up all of the cards in set 1, your child is ready to read the first book, titled "Skunk".
The stories in the books are cute and funny and interesting. My 7 year old is a pretty good reader at this point, but she could always use practice, and sight words that cannot be sounded out phonetically throw her for a loop.
The Reading Game
was helpful for her with those trickster words. She breezed through the first 3 books, book #4 was a little more challenging. She was determined to get to the Unicorn book!
My 8 year old didn't really like playing with the cards, he just wanted to read the books. I was OK with that since he has really taken off with his reading this year. He enjoyed the stories, he laughed pretty hard at the skunk book. ( The skunk defends some cats from a dog by spraying him. )
I know they enjoy playing the game because they ask to play it. I know the game is helping them with reading because I have seen improvement in my 7 year old, and my 5 year old has memorized quite a few words and remembers them when she comes across them later.
I would recommend
The Reading Game
for beginning readers, or readers who struggle a bit with common sight words. After completing all 6 books, 180 words have been set into their memory. This is not a reading program by itself, it is a supplemental tool that can be used along with any reading program you may be using already.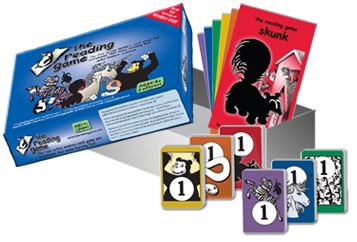 The Reading Game contains 6 books (Skunk, snake, bear, penguins, unicorn,and zebra) , and 6 sets of matching cards, one set for each book. Plus a parent/teacher guide. It all fits nicely in a sturdy box to keep everything together and organized. You can read more about what can be learned by playing the game
HERE
. Assessment and test worksheets can also be found on that page.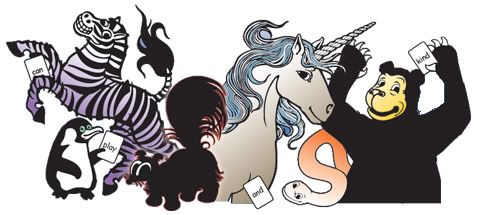 The Reading Game sells for $24.95 ($27.95 in Canada) and is available from The Reading Game website.

Disclaimer ~ We received this product free of charge in exchange for an honest review as a member of the
TOS Homeschool Crew
. No other compensation was given. All opinions are my own and may vary from those of others.