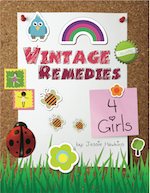 I had never heard of Vintage Remedies before this review, I wasn't sure what to expect. I have been nothing but pleased with this book, so much in fact I have already ordered another book from the site for myself!
Our family has been on the pathway to healthier eating now for a while. While we have done a lot of research ourselves already, I was so glad to have this book to help explain to my girls (and boy) why we do what we do. The recipes and other ideas for making gifts were a big bonus!
Vintage Remedies 4 girls
by Jessie Hawkins is a tool I have enjoyed using to instill a love of all things natural in my little girls. After all I want them to grow up knowing how to take care of their bodies properly, and be able to better care for their own children someday. I'm sure their future husbands will appreciate it as well.
See the REAL BREAD we made!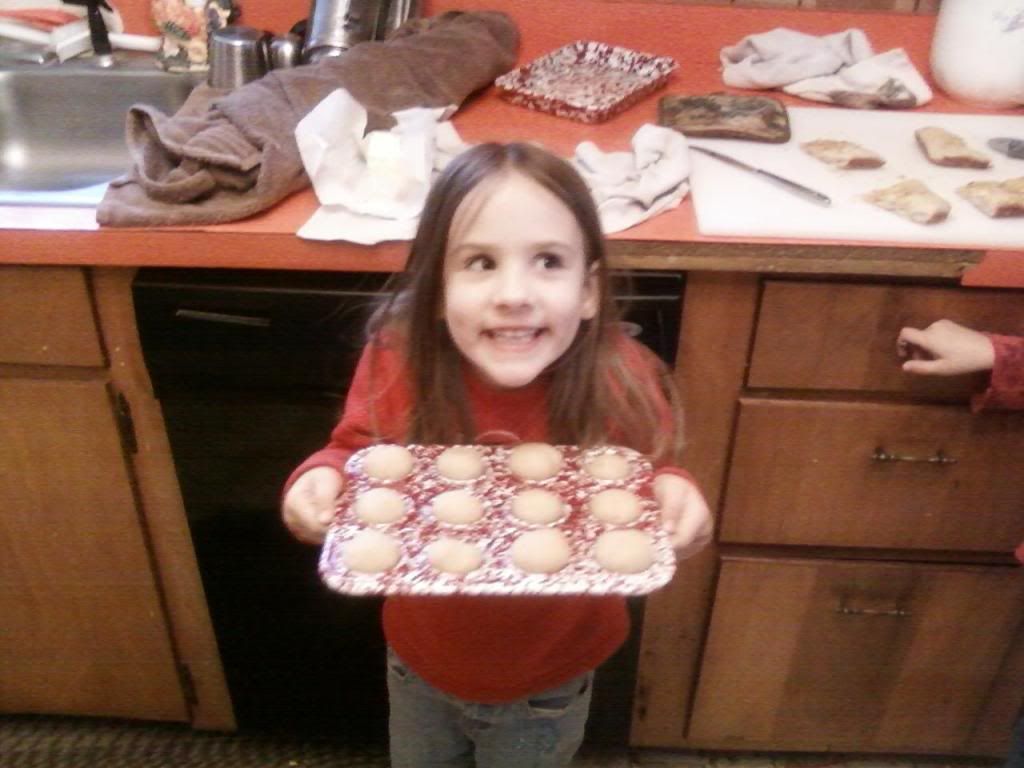 And REAL FOOD pizza!
I want to stress the fact that this book was written for
all kids
, homeschooled or not!
The book is divided into three sections ~
Food, Nutrition, and Culinary Skills
Health and Body
and Natural Living.
There are also 3 appendix sections ~
Quizzes
Schedules for Groups and Homeschools
and For Further Learning
I liked that the book reads like a conversation, it felt like Jessie was right there speaking to us. The book doesn't have to be used in order either, although I do recommend reading through the first chapter that talks about why it is so important to eat real foods, and not what we find in abundance today in our grocery stores.
We have been studying the Little House on the Prairie series over the past year, we have discussed many times in the past that if Laura were to walk into one of our grocery stores today she wouldn't recognize much of anything! When Jessie said pretty much the same thing in her book, we laughed so hard! Its good to know that we aren't the only ones who think this way. I bet we would be great friends if we ever met.
If you have given any thought to teaching your little ones about real food nutrition, I highly recommend this book! Its easy to read and understand. Jessie does an excellent job of explaining why some foods are not good for us, usually because of changes that man has made to foods that had nothing wrong with them to begin with.
You should read the very cool story of
how Vintage Remedies got started
. Jessie also offers
courses
and
books
for adults as well as books for
guys
,
tweens (a combination book for girls and guys)
, and
kids ages 2-6
. It is never too early to teach good eating and lifestyle habits, and you are never too old to start changing bad habits either.
Vintage Remedies 4 Girls
is a spiral bound book with over 200 pages, and looks like a cute girly notebook. This is a non-consumable book, so you can use it over and over and with more than one girl. You can order your own copy from Vintage Remedies for $45.00. Or right now you can get both the Girls and Guys book in a single non-consumable workbook with the new
Vintage Remedies for Tweens book for just $29.95
.
Jessie is offering an
8 weeks to real foods course for FREE!
Just sign up, and your first edition will be emailed on January 2nd, 2011. I have already signed up, hope to see you there too!

Disclaimer ~ We received this product free of charge in exchange for an honest review as a member of the
TOS Homeschool Crew
. No other compensation was given. All opinions are my own and may vary from those of others.