We have been trying out an online math program called ALEKS, which stands for
A
ssessment and
LE
arning in
K
nowledge
S
paces. If you have been thinking of trying out a math program online for your child you can get a
free 2 month trial
too! Just click the button below. (New users only)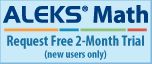 ALEKS was easy to set up, and it was easy to get started using the program. The first thing we had our 7 and 8 year olds do was take a placement test to see where they needed to start the program. My kids are on the younger side, so they tested pretty low in this program which is designed for grades 3-12 and beyond. ALEKS turned out to be a bit too advanced for my 7 year old (2nd grade) so she stopped using it after just a few days. My 8 year old (upper 2nd grade level) also struggled with this program, however he gave it a good try and tried to persevere. Because he was so discouraged, and the tears fell every time we tried using it, my 8 year old also stopped using it after 2 weeks. I want to stress that the reason they struggled was because they are not yet advanced enough in math or computer skills to use this program because of their age.
This is why I was so glad that ALEKS offers the
free trial period
, if I had bought this program and then we were not able to use it, I would have been disappointed. Now I know more about what ALEKS is all about, and when my children are a little older/ more advanced in math we are very likely to try it out again.
I like the way ALEKS is set up, it makes it easy for the student to work independently, which would be awesome for me in the future!
Each child has a pie, and they get to choose what they want to work on from the choices on the pie pieces.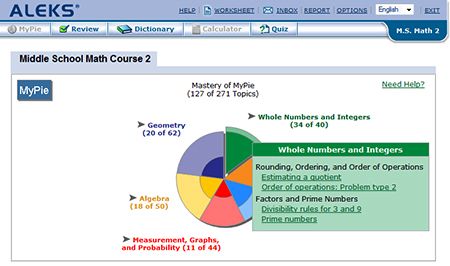 Parents have their own master account to keep track of each child's progress.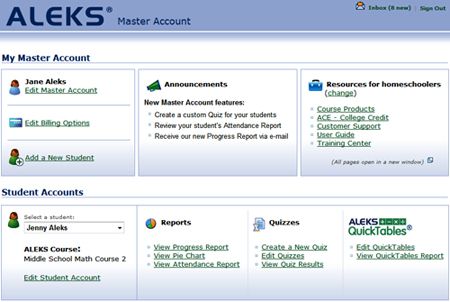 An example question page...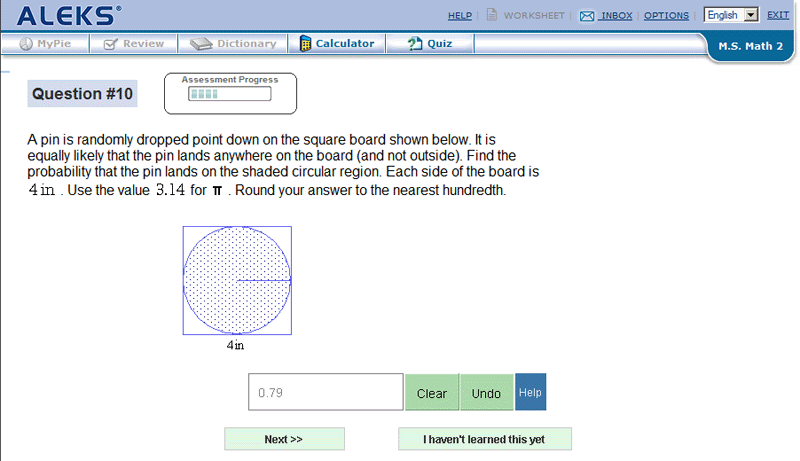 A math game that can be played to work on math fact skills.....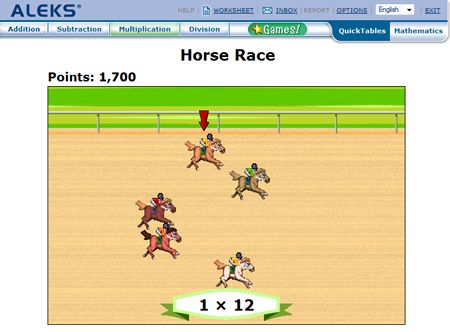 I encourage you to try out ALEKS using the
free trial
, and if you like what you see a subscription is $19.99 per month, $99.95 for 6 months, or $179.95 for a year. Discount pricing is available for families with more than one child.
Read what other members of The Homeschool Crew thought about ALEKS!

Disclaimer ~ We received a free trial of Aleks in exchange for an honest review after using it in our homeschool as a part of The Homeschool Crew. No other compensations was given, and all opinions are my own.