Last year we had the pleasure of reviewing Volume 1 in the What We Believe series,
Who Is God? And Can I Really Know Him?
We thoroughly enjoyed that book, so I was excited to review the second book in the series,
Who Am I? And What Am I Doing Here?
These books are written for children ages 6-14, but you really can adapt them to use with younger and older kids.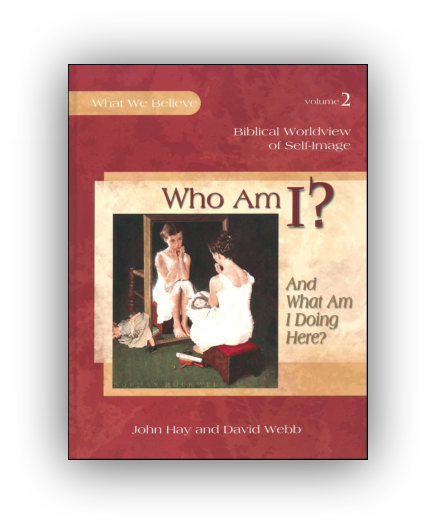 This second book is being enjoyed just as much as the first. The stories are interesting and get the kids thinking. This book, along with the bible, answers the questions "Where did I come from? Why was I created? What is my purpose? Could I be a mistake?" I was really impressed by the thought and thorough way this book shows us, in God's own word, the answers to these questions and more. Read a
sample chapter here
and see what I mean!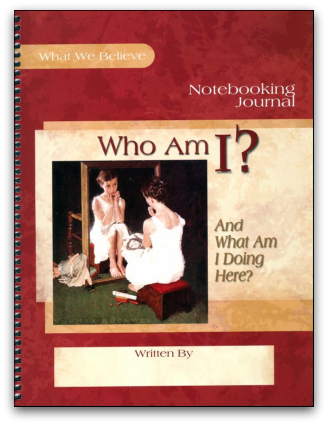 Along with the main book we also received a
notebooking journal
. Each page gives your child a space to write down thoughts, answer questions, and even some fun puzzles and activities to enhance the learning experience. This really helped make each lesson hands on and got my kids involved more. The notebooking journal is not required to use Who am I? And What am I Doing Here? but it did make it more enjoyable.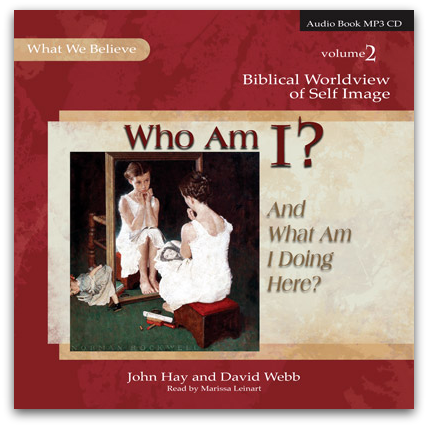 The
Audio CD
gave us the opportunity to listen to all the content instead of reading it aloud. This CD was a blessing when I lost my voice for a few days and talking for very long sent me into a coughing fit. The kids also liked being able to hear the story again, and again, when I didn't want to read it again, and again. I feel like they got more from the stories hearing them over and over.
Do note that this is not a standard CD, it is a MP3-CD, so it will only play in a MP3-CD compatible player or a computer. I did wish we could play this while driving, but our CD player wasn't a compatible one.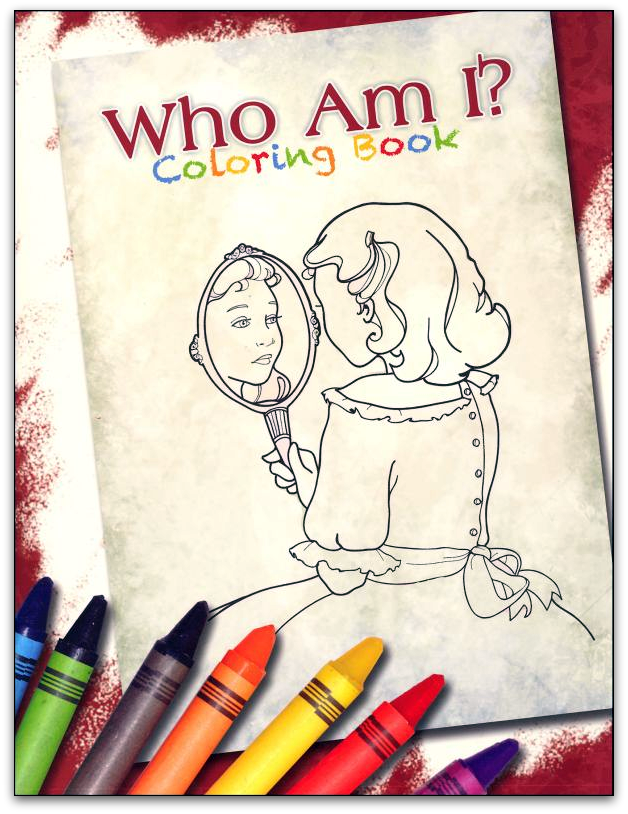 The
Who Am I? Coloring Book
was a great thing to have for my 3 and 5 year old daughters. They both enjoy listening to any story being read, but they tend to start climbing around and wrestling after a few minutes. This kept their hands busy! The pictures are related to the stories. If you have younger ones at home, or a child who likes to color, this book is worth getting.
What I really love about this entire series is how Apologia teaches a biblical worldview. So much of our world teaches our kids otherwise, no matter how much we shelter our children they cant help but see the problems this world faces every day because of sin. We must constantly be on guard, and be ready to answer the tough questions that will be asked. We must be ready to defend the truth of God's word when our children doubt. Apologia gives me the tools I need to do this. I am very thankful for such a wonderful resource!
You can find these and many other great resources for teaching your children at home at
Apologia.com
.
Who Am I? And Why Am I Here?
can be purchased for $39.00, the
Notebooking Journal
is $24.00, the
Audio CD
is $19.00, and the
Coloring Book
is $8.00.
Read what other members of the TOS Homeschool Crew thought of Who Am I? And Why Am I Here?

Disclaimer ~ We received this product at no cost in exchange for an honest review after using it in our homeschool as a member of The Homeschool Crew. No other compensation was given, and all opinions are my own.