My kids got to participate in the AWANA grand prix at our church for the first time this year. They all had a really great time, and quite a few kids showed up for the race.
Trophies were given in two different age groups, for speed to the 1st, 2nd, and 3rd place winners, along with a best design trophy and a turtle award for the slowest car.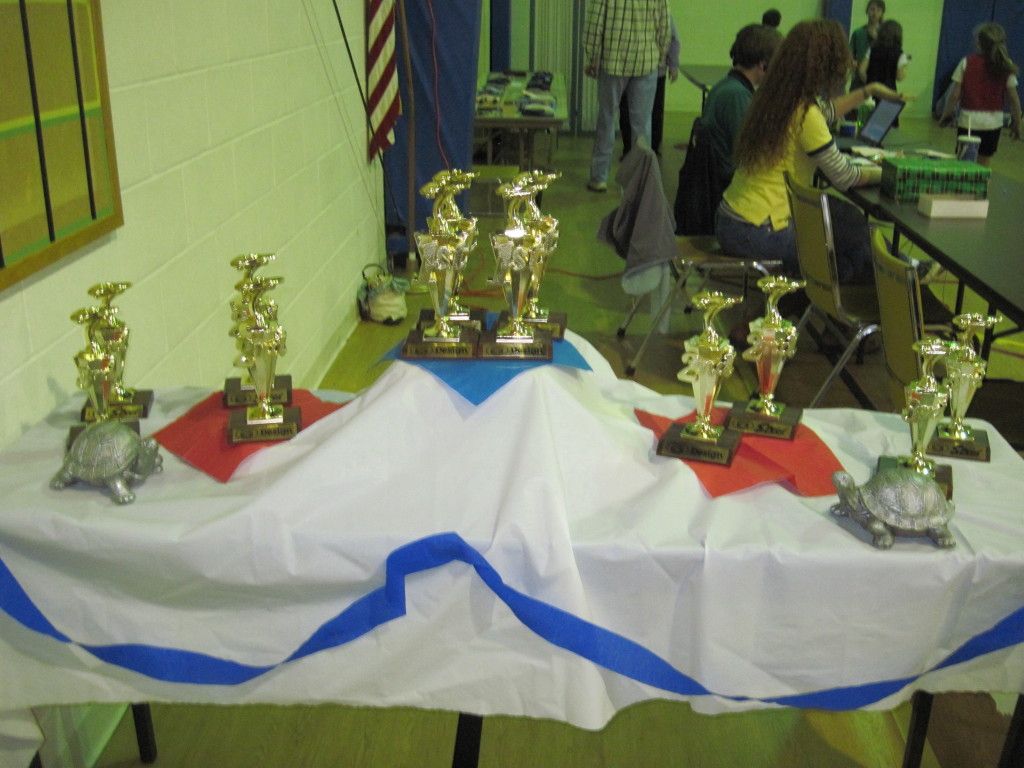 Guess which one my little Skye won?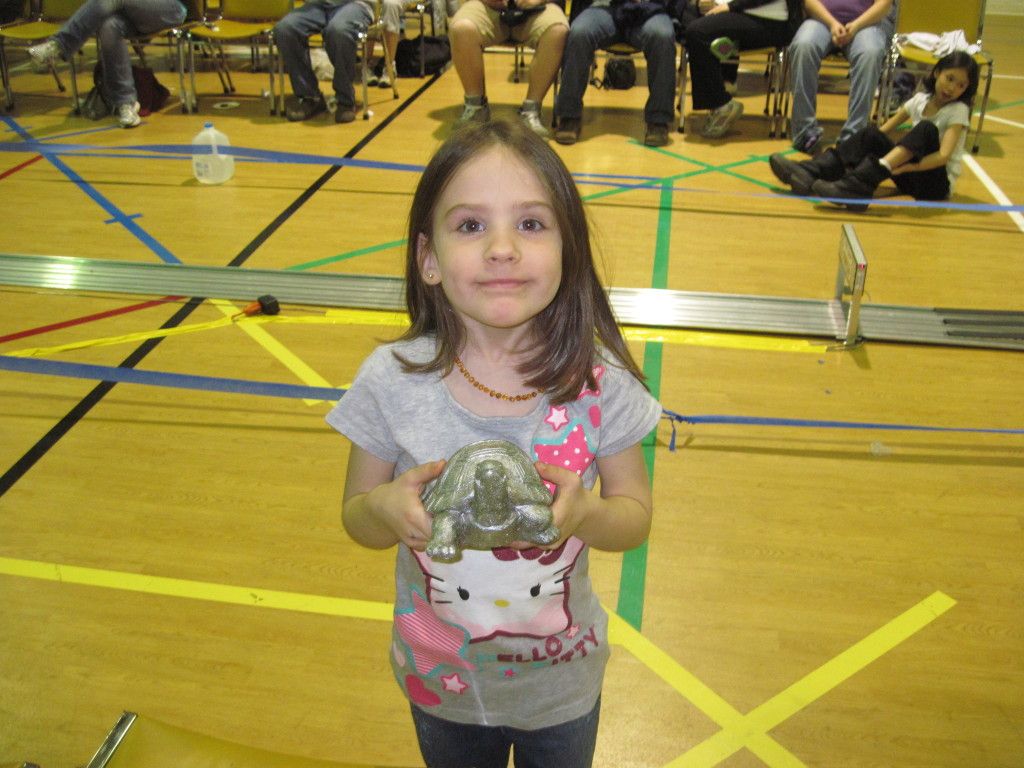 She is extremely proud of her turtle award! She built the slowest car ever, it barely made it down the incline of the racetrack before it stopped cold, hehe. Way to go girl!