The first part of our much needed kitchen remodel was the floor. I have no idea how old this flooring is, but it has been badly abused over the years, many scratches, ground in dirt, even a large hole near the sink. The subfloor underneath had to be replaced in this area, you could feel it give as you walked over it from water damage. These things happen when you buy a 107 year old house! Ive been waiting almost 7 years to fix this floor, I am just amazed by the difference!
Kitchen floor before....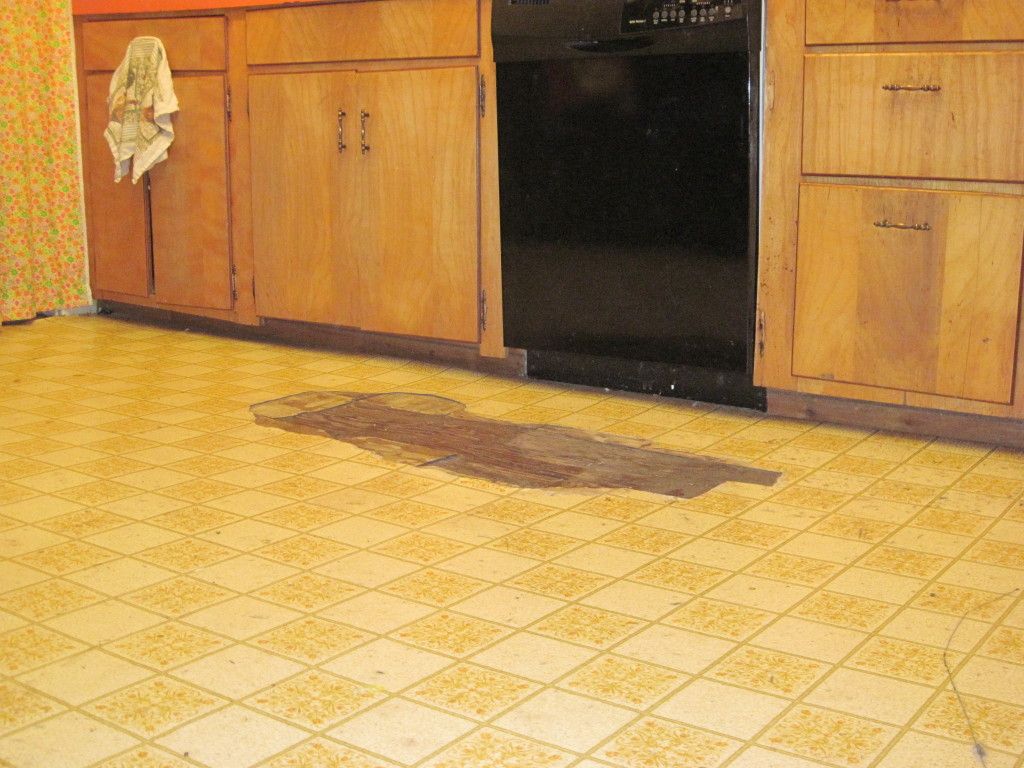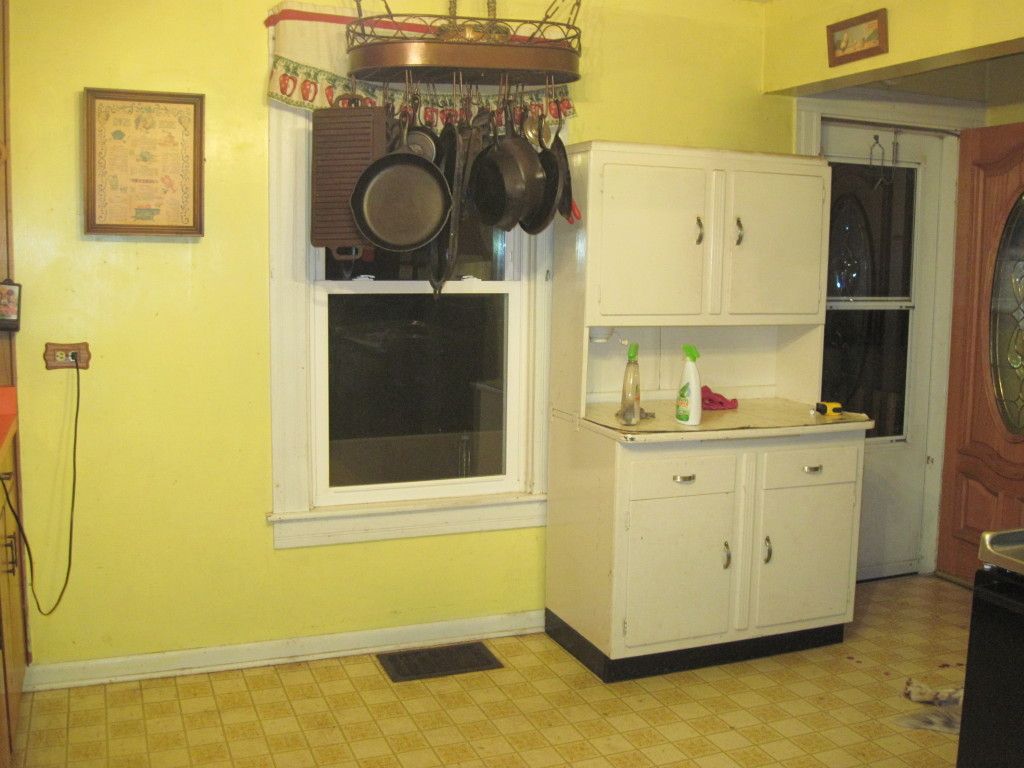 Kitchen floor after....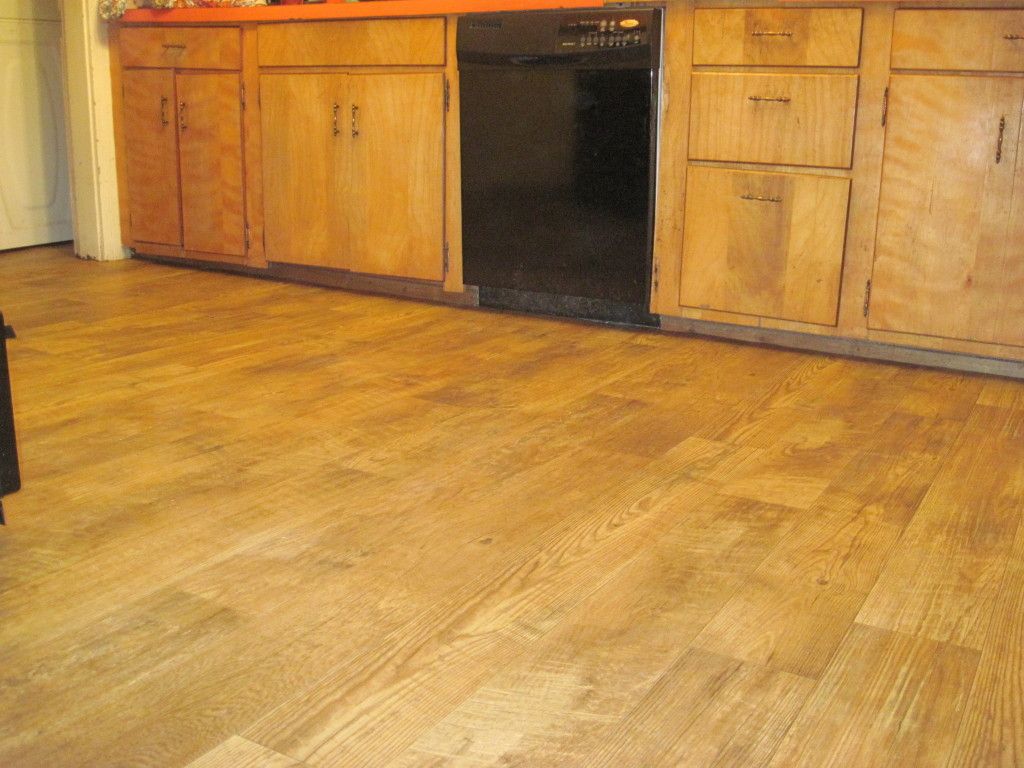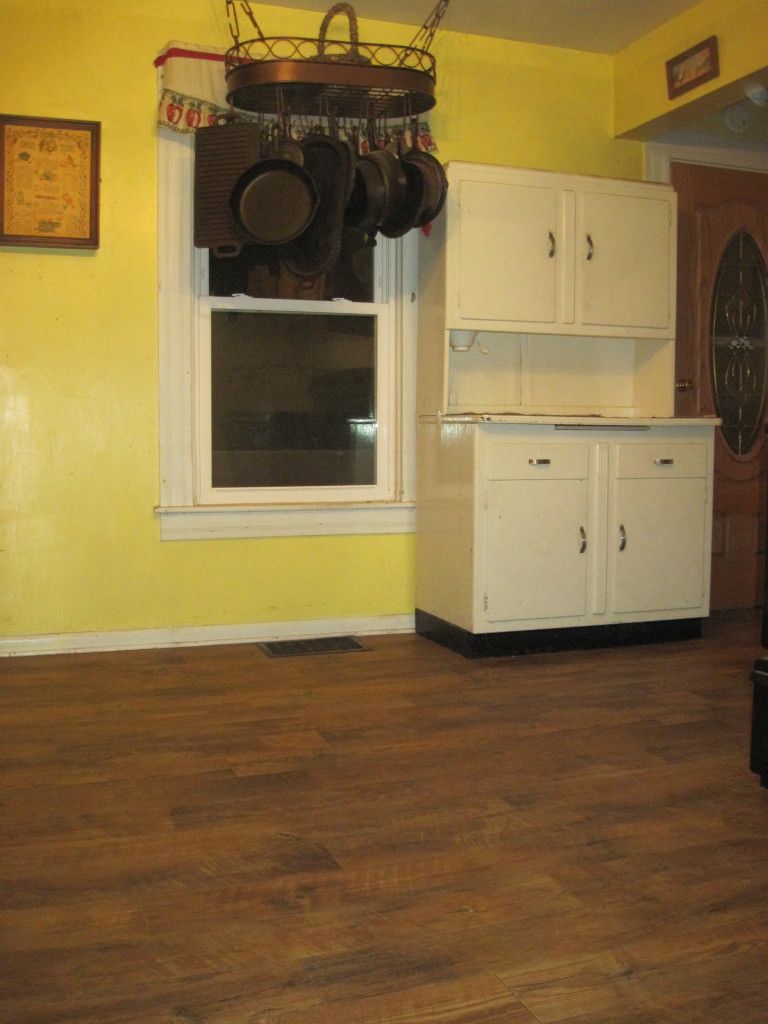 Is that not completely amazing? I keep going in there to look at it and feel it under my feet to be sure its real! I am so excited for the next steps we will be doing. Next we will replace the cracked and crumbling bright orange countertop (not kidding), fix the ceiling that fell in the day we bought the house (must have been an omen?), put in a light fixture that actually gives out good light, and I am praying I can find some help with painting the walls too. If you have any color suggestions please leave me a comment!