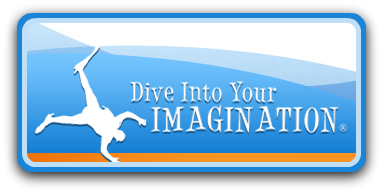 If you plan on studying sea life or have kids interested in this subject I have such a great resource to share with you!
Annie Crawley, AKA Ocean Annie, from Dive Into Your Imagination
has a set of DVD's that has some of the most awesome video of life under the sea that I have ever seen. Every time we watch we see something new that we didn't notice before. One of my kids was especially interested in the section on how to take underwater photos. She loves photography, and hadn't given much thought to the difference in cameras and equipment needed to take great underwater shots before watching this DVD.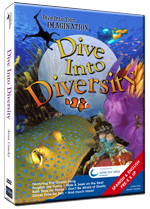 We chose Dive Into Diversity for our review. While the DVD itself is full of information, beautiful underwater scenes, and lessons on why diversity is a wonderful thing there is even more to this program. A set of educator guides have been created for each DVD, for two different age groups.
You can purchase these DVD's from
Annie Crawley's website
for $19.95 each. During May and June 2012 you will get
free shipping
with any order. ALSO if you mention in the comment section that you are a homeschooler you will receive the PDF educator guides
FREE
! This is really an incredible value, trust me! A lot of work has gone into making these guides and it shows.
The guide for Dive Into Diversity contains over 300 pages of activities and additional information. There is a section for each chapter of the accompanying DVD including...
Night Diving on the Reef

Dive Into Diversity

Be A Submarine Pilot

Swim in a Kelp Forest

Invertebrates of the Sea

Coral Reef Living

Vertebrates: Animals With A Backbone

Wacky, Weird, Crusty Crustaceans
Some of the activities in the guide were written for classrooms, but many can be used without a group setting. It would work great for a co-op if you happen to be teaching a class!
We give Dive Into Diversity two thumbs up! We all enjoy watching the DVD over and over, and the guides make it a very well rounded out study. I highly recommend!
Read what other members of The Homeschool Crew thought of this and other DVD's from Dive Into Your Imagination!

Disclaimer ~ We received this product at no cost in exchange for an honest review after using it in our homeschool as a part of The Homeschool Crew. No other compensation was given. All opinions expressed here are my own.