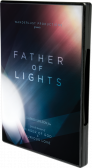 Father Of Lights is a 98 minute documentary directed by Darren Wilson, who also directed Finger Of God and Furious Love. In this movie he attempts to show what God looks like if He could be filmed. You wont see God physically, but you will see what God can do, what God is really like and what he is not like. This film will make you think, will bring tears to your eyes many times as you experience God's love in action!
The crew goes all over the world, filming live as they encounter people from all walks and faiths. You will see a powerful witch doctor cower before the One true God. An idol worshiping priest who accepts Christ because of a dream he had, and the man who found him because of a dream as well. You will meet men and women who have given their lives over to God and the amazing stories that go along with that. You will also meet ordinary everyday people just like you and see how God loves each and every one of us!
This film can be used as a powerful tool to bring people to Christ. If you already follow Him you will be encouraged and amazed and motivated to share the love of Christ with those around you. Jesus will do the real changing, but this film can be the spark that starts the fire.
God is The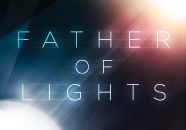 "You are the light of the world. A city that is set on a hill cannot be hidden. Nor do they light a lamp and put it under a basket, but on a lampstand, and it gives light to all who are in the house. Let your light so shine before men, that they may see your good works and glorify your Father in heaven" (Matthew 5:14-16 NLT).
You can
purchase Father Of Lights
for $19.99 or download a digital copy for $14.99
I am also giving away a DVD to one of my readers! Enter below through the Rafflecopter form to win the Father Of Lights! Ends 11/10/12
a Rafflecopter giveaway
"Disclosure of Material Connection: I received one or more of the products or services mentioned above for free in hope that I would mention it on my blog. Regardless, I only recommend products or services I use personally and believe will be good for my readers. I am disclosing this in accordance with the Federal Trade Commission's 16 CFR, Part 255: "Guides Concerning the Use of Endorsements and Testimonials in Advertising."