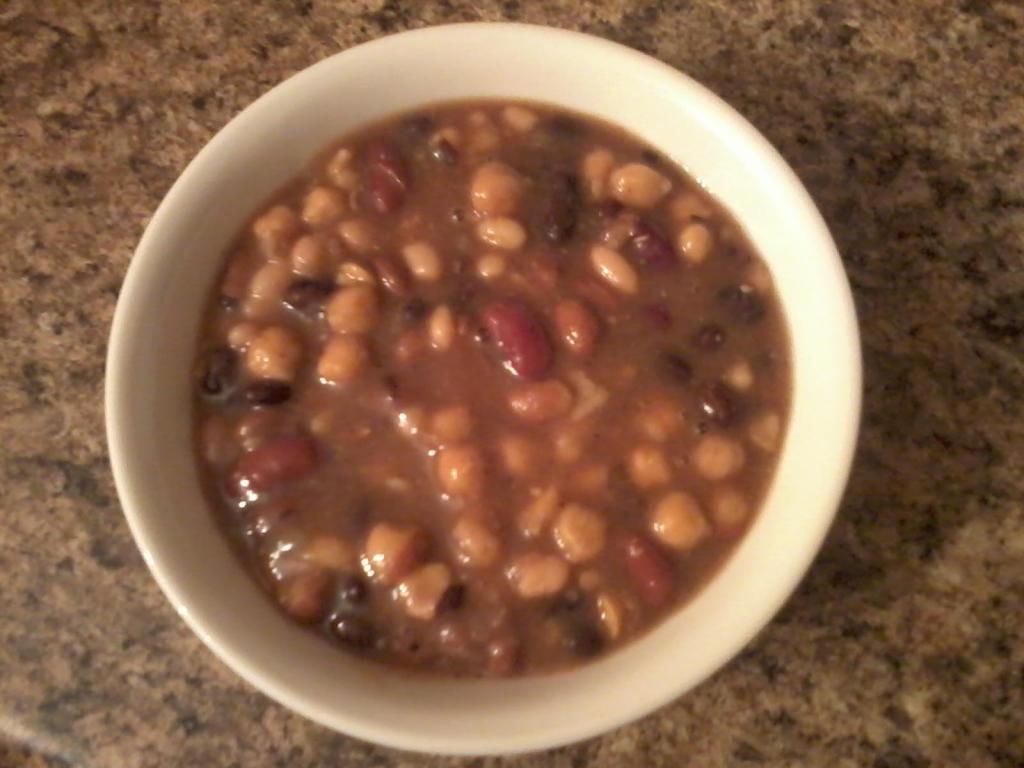 Bean Casserole
3 cans of different kinds of beans that you like
1 onion, chopped
1 tablespoon olive oil
1 teaspoon salt*
3/4 cup sucanat or brown sugar
1/2 cup ketchup
1 teaspoon mustard
In a dutch oven saute the onion in the oil. You can also use dehydrated onion with great results. Add the beans and all the other ingredients and stir. If the mixture is very thick add some water so it is the consistency of soup.
Bake for an hour at 350 degrees OR heat on the stovetop until thick and thoroughly heated.
The picture above has pinto, kidney, garbanzo, great northern, and black beans. Use any combination of beans that you like. Double or triple the recipe as needed.
You can also add meat to this recipe if you like, such as cooked ground beef or sliced polish sausage.
We like sprinkling shredded cheddar cheese on top of our bowls!
*If you use store bought canned beans you may not need to add any more salt. Taste first!