This is a make ahead mix you can keep handy in the freezer for a quicker morning breakfast or a camping trip. Believe it or not we have to make the whole 6 batches to feed our family on one morning. There may or may not be any leftovers depending on how hungry they are that day. One batch makes about 10 pancakes, and they are pretty light and fluffy for being whole wheat. We have had guests not know the difference!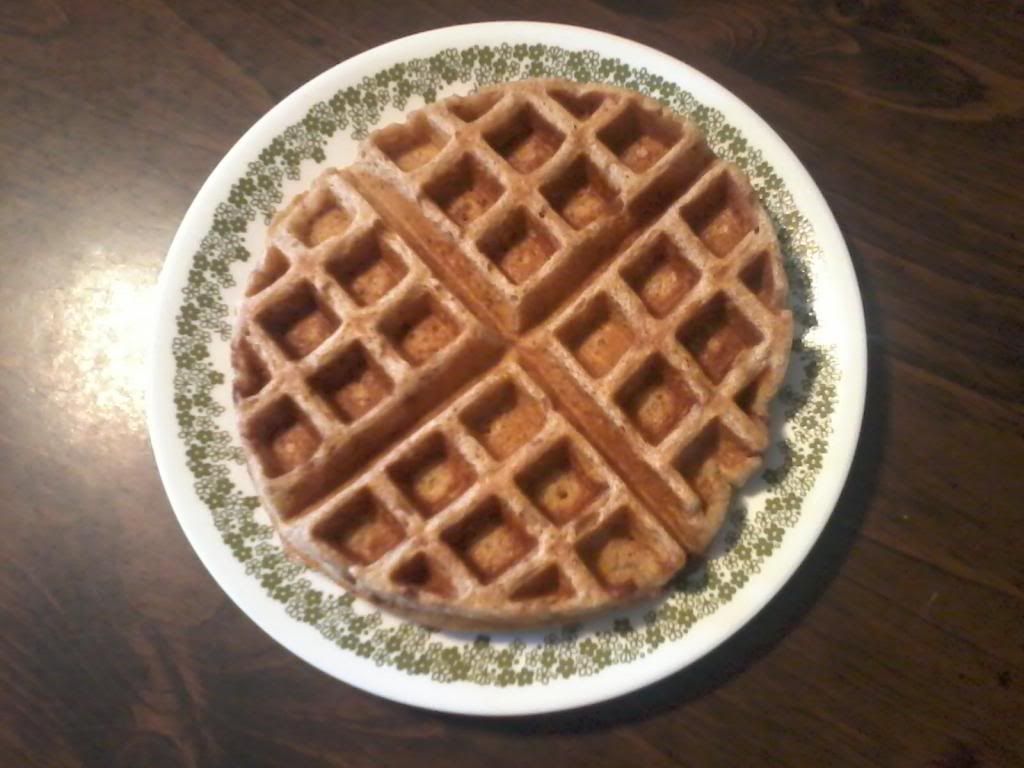 Whole Wheat Pancakes or Waffles
6 cups whole wheat flour
5 tablespoons aluminum free baking powder
4 teaspoons salt
8 tablespoons sucanat (or sugar)
If you plan to use this recipe while camping and will not have fresh milk available, add enough powdered milk to the dry mix to equal 6 cups of milk and add water instead of milk when you prepare it.
Keep your mix stored in an airtight container or in the freezer if you use fresh ground flour to keep it from going rancid.
To make pancakes or waffles add...
1 cup of mix
1 cup milk (or water if you added powdered milk to the mix)
1 egg
1 tablespoon melted butter or coconut oil
Stir till moistened, the batter will puff up after a couple of minutes.
Keep in mind that if you used the powdered milk and water your mix will be runnier but it will still taste great!
Cook as usual on an iron skillet, griddle, or in a waffle iron.
We like to add blueberries or chocolate chips to the tops of the pancakes as they cook before they are flipped. Berries or bits of chopped fruit could be added to the batter if you like.
Hope you enjoy our recipe!
.