It was VERY hard for me to do this! Star is my baby, she has the most beautiful long curly blonde hair, and the tangles were painful for both of us. It had to be done. She lost a lot of the lighter blonde ends with this cut, but that was the delicate baby hair that has split and become so hard to comb.
Before.....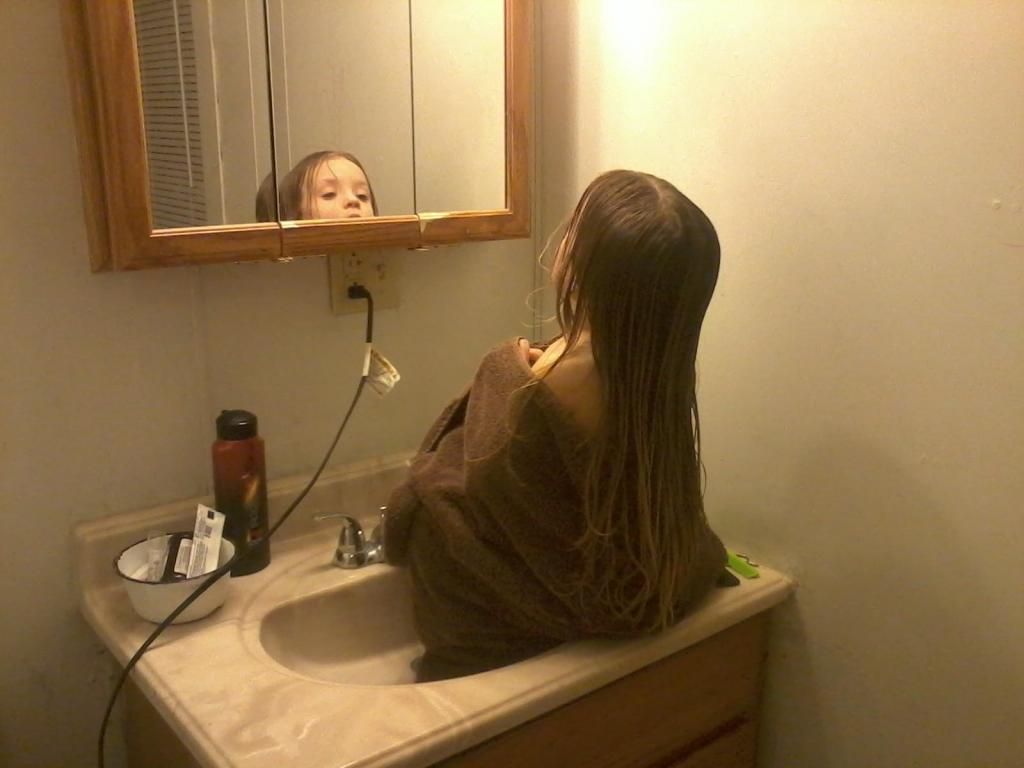 When combed out straight her hair was at her waist.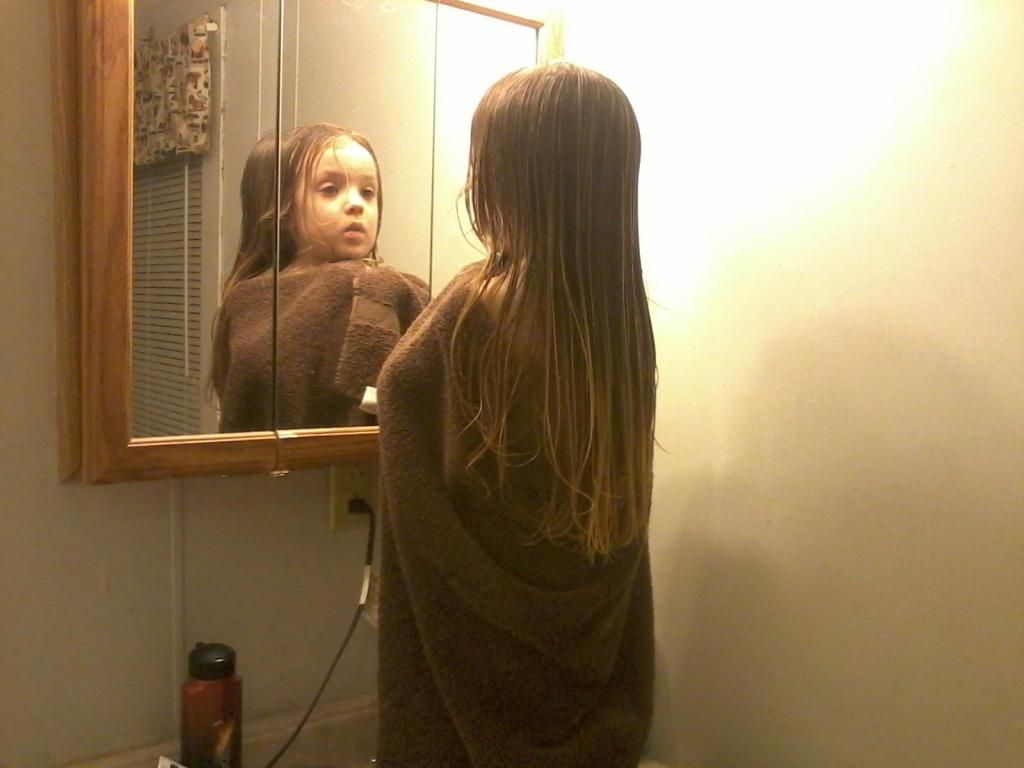 After.....
I face framed her hair in the front so it would blend in with the chunk she cut off herself a couple of weeks ago. She loves it! Combing her hair is so much easier. Bath time is much less of a battle now.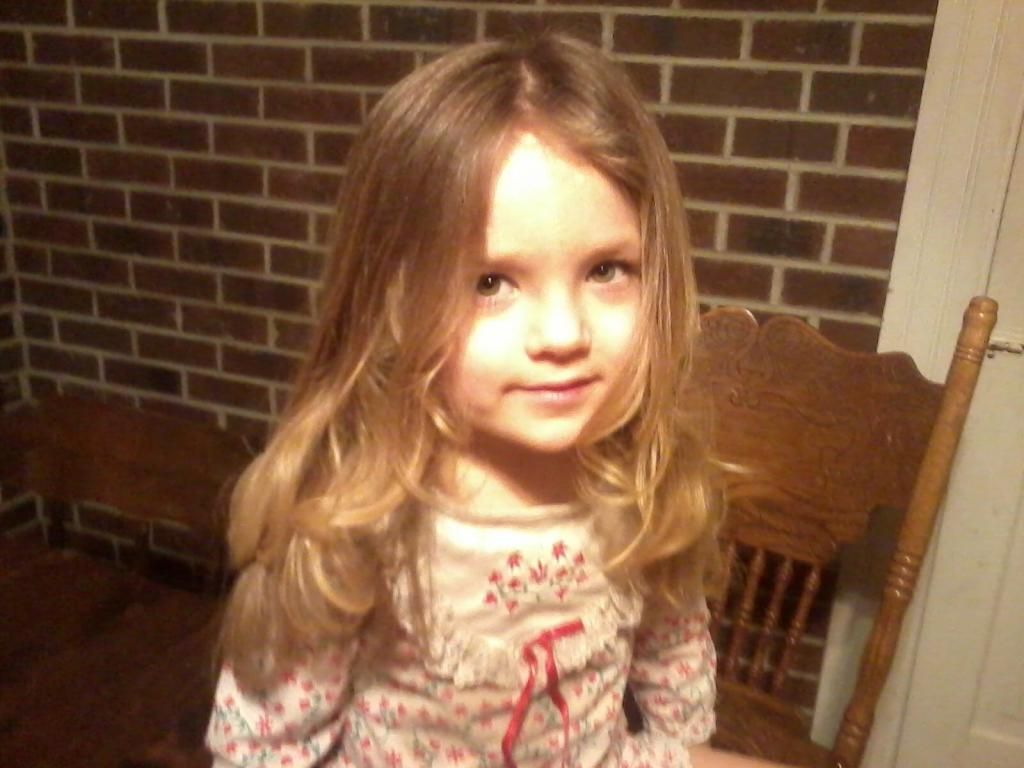 The back is cuter than I thought it would be. She still has plenty of blonde curls left after all. :)
As a bonus she now has the cutest pigtails ever!