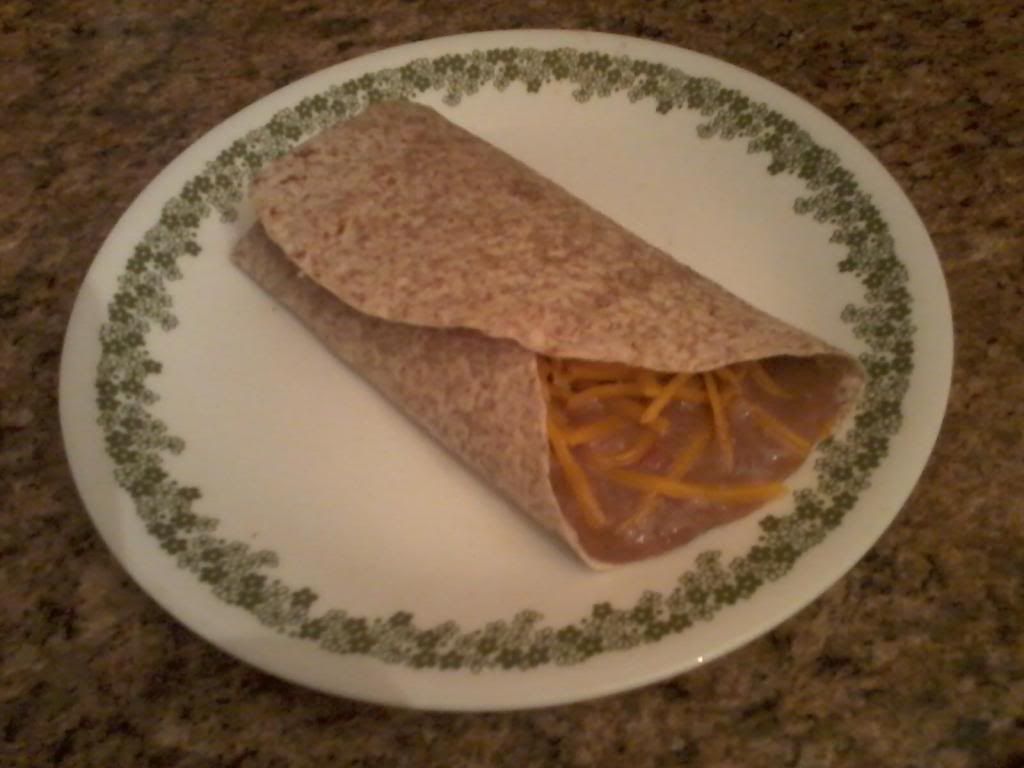 Bean Burritos
6 cups cooked pinto beans
fresh or canned chopped tomatoes and liquid
shredded cheese
whole wheat tortillas or tortilla chips
Optional toppings such as ...
lettuce
tomato
olives
sour cream
etc.
Mash beans with a potato masher, or puree with a stick blender. Add the tomatoes and seasoning mix to taste. If you prefer not to add tomatoes be sure to add a little water so the mixture isn't too thick.
Heat slowly on low and stir often so the beans don't stick to the bottom of the pot.
Gently warm the tortillas in a skillet before filling with the bean mixture so they will fold easily and won't crack. Sprinkle with cheese and any other topping before you fold it up.
Never folded a burrito? First fold up the bottom, then fold in the sides. Be careful not to overload with toppings or it will be hard to fold it well.
Another alternative is to put everything on top of tortilla chips.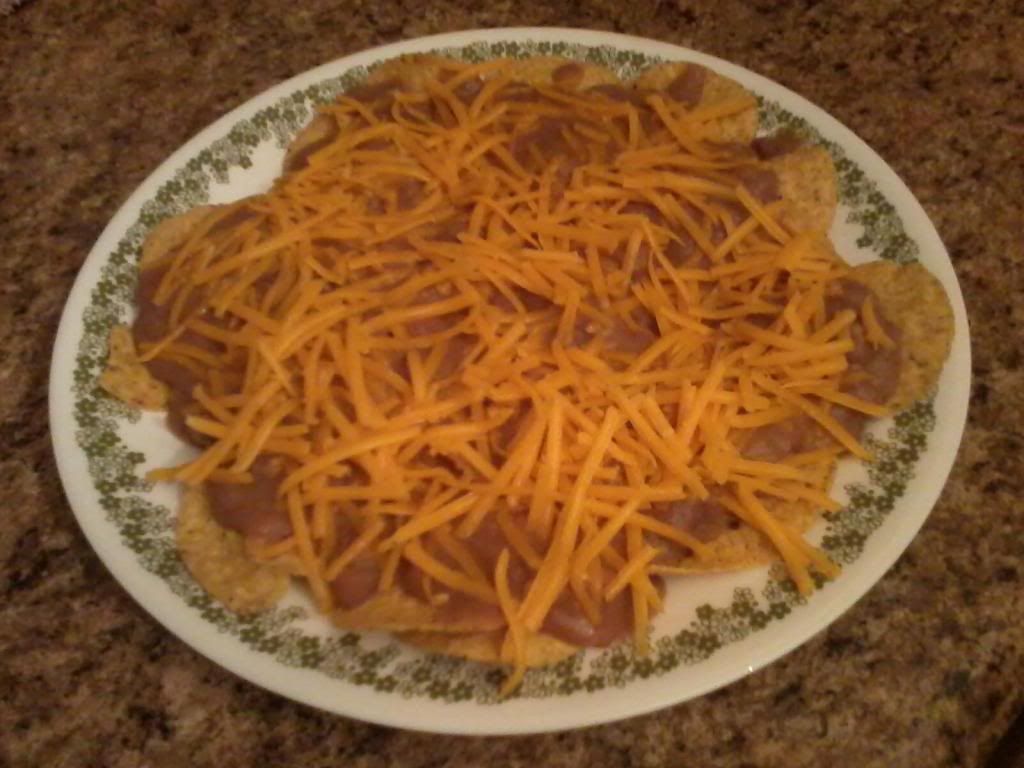 This is one of our favorite go-to meals on busy nights. Its quick, its cheap, you can make a little or a lot depending on how many kids are home. Leftovers are great too! You can freeze leftover beans and use them later if you like.