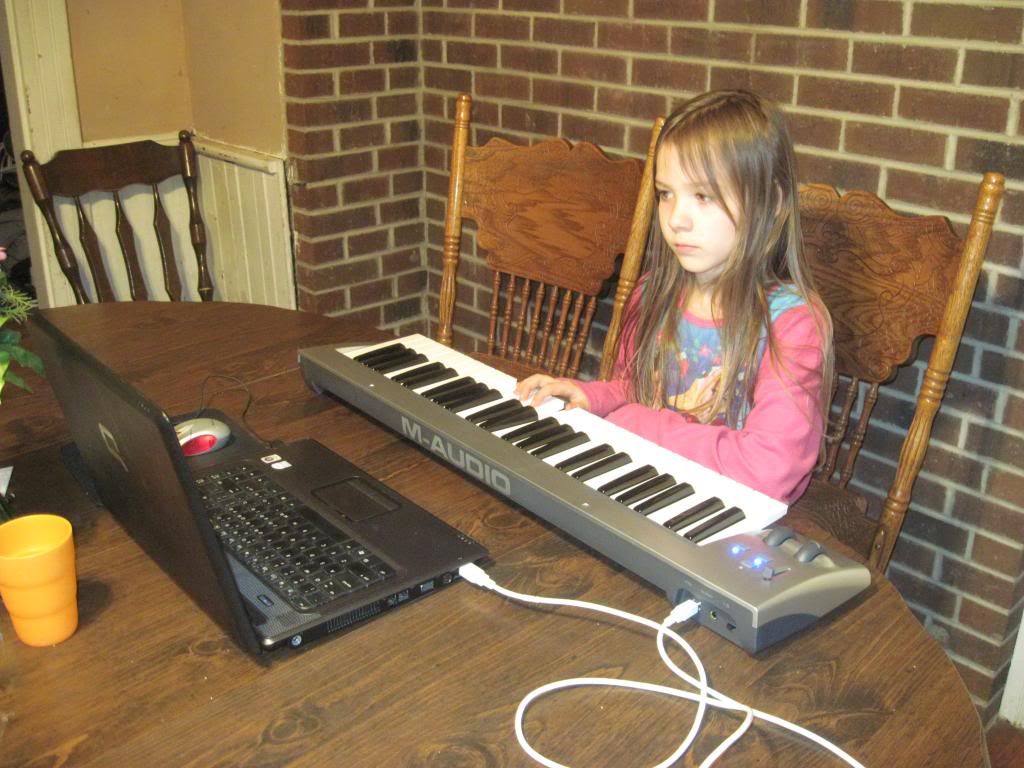 Learning to play the piano has always been a dream of mine. My 9 year old son started having a real interest in learning to play piano last year but we live so far out and lessons are so expensive it has never happened. I jumped at the chance to review the
MusIQ HomeSchool
program from
Adventus
. We do all of our other learning from home so why not piano lessons too?
What a blessing MusIQ has turned out to be! We used
Children's Music Journey
which is recommended for ages 4-10. We started at the very beginning with
Volume 1
since none of us have ever had a lesson before. I love how this program starts assuming you know nothing, it was the perfect way to start for my kids.
Each child has their own login, so they can progress at their own pace. To my surprise my 8 year old daughter, River, who showed very little interest in learning to play piano has been the one who begs to go first each morning. She has already gone through lesson 20 and can play a few simple songs. My 6 year old daughter, Skye, has also taken a liking to music and is more than glad to have her session each day and practices faithfully.
MusIQ is a complete music curriculum and has programs available for ages 4-18. See what each year teaches
here
.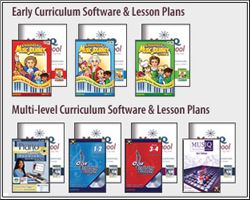 You can purchase MusIQ via download or on CD-ROM for $69.95 each level or use the
monthly subscription plan
for $10.95 per month and get access to all the levels at once. I feel like this is the best option for families of multiple children like us.
You MUST have a keyboard with either a USB or MIDI output to use the program. A keyboard can be purchased through
Adventus
if you do not already own one. Most modern keyboards already have this output, all that is needed is a cable to connect to the computer which costs about $6.00. You also must have an internet connection to use the software. System requirements are:
Windows 7/Vista/XP/2000 or Macintosh OSX for the Early Curriculum and Windows 7/Vista/XP/2000 for the Multi Level Curriculum.
See what a sample lesson looks like .....
Each lesson begins with a famous composer acting as the teacher. The composer tells a little bit about themselves and some of their music is played. I like that this is included, my kids have always liked listening to classical music and this added to their learning experience. After the lesson they go to Miss Melody's practice room to play music themselves. There are games to play, and a place to compose and even record your own songs using many different instruments.

If you want to further your lessons Adventus also offers homeschool lesson plans and printable worksheets.
There is so much to this program it would be nearly impossible to write it all down in one review. If you have a keyboard at home already I highly recommend you try out the
free 7 day trial
and see for yourself just how much this program has to offer!
Here's my little confession...I have been using the program to learn piano too. I started at lesson 1 just like they did. I have been learning right along with them. I really enjoy music, I always have, and I hope to be more musical as I get older. Just for the JOY of it!
We all give MusIQ two thumbs up! It is enjoyable, easy to use, and we are learning together. I highly recommend it!