This morning my oldest son went outside and saw strange movement in the little pen our teacup pig lives in. He was surprised to find 5 baby piglets inside!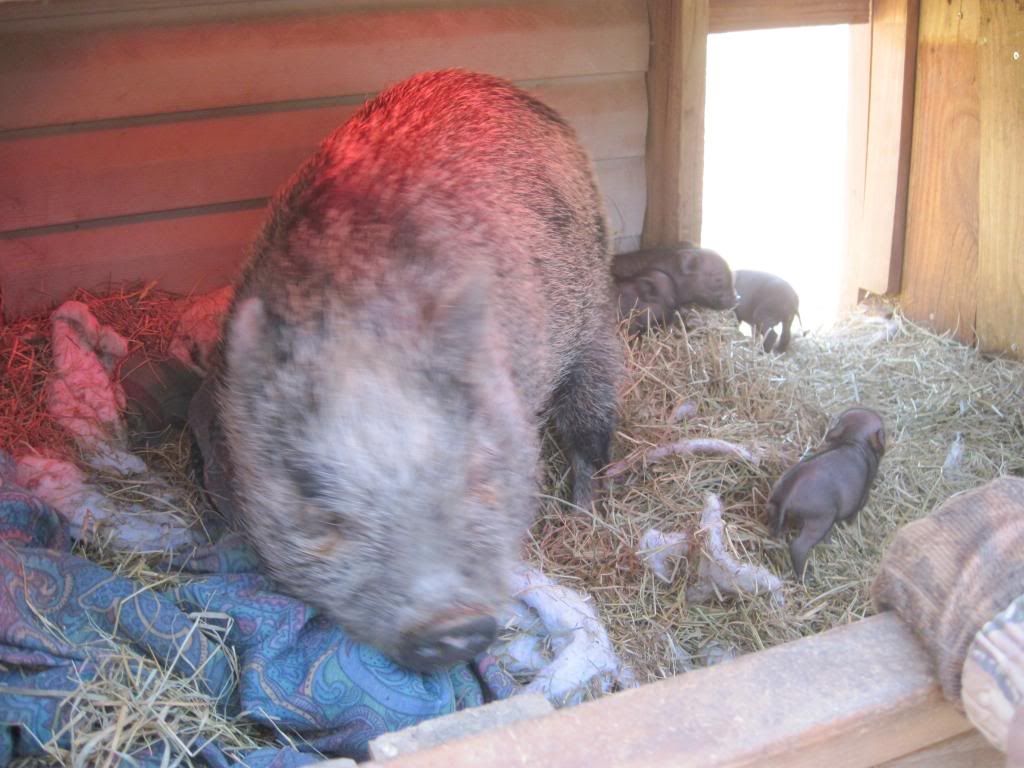 Now here is the strange part. We have had her for about a year now, and to our knowledge she has never even seen another pig since we got her. She ran free in the yard quite a bit last summer, but we brought a chicken tractor here to be her home last fall. So where did these little darlings come from?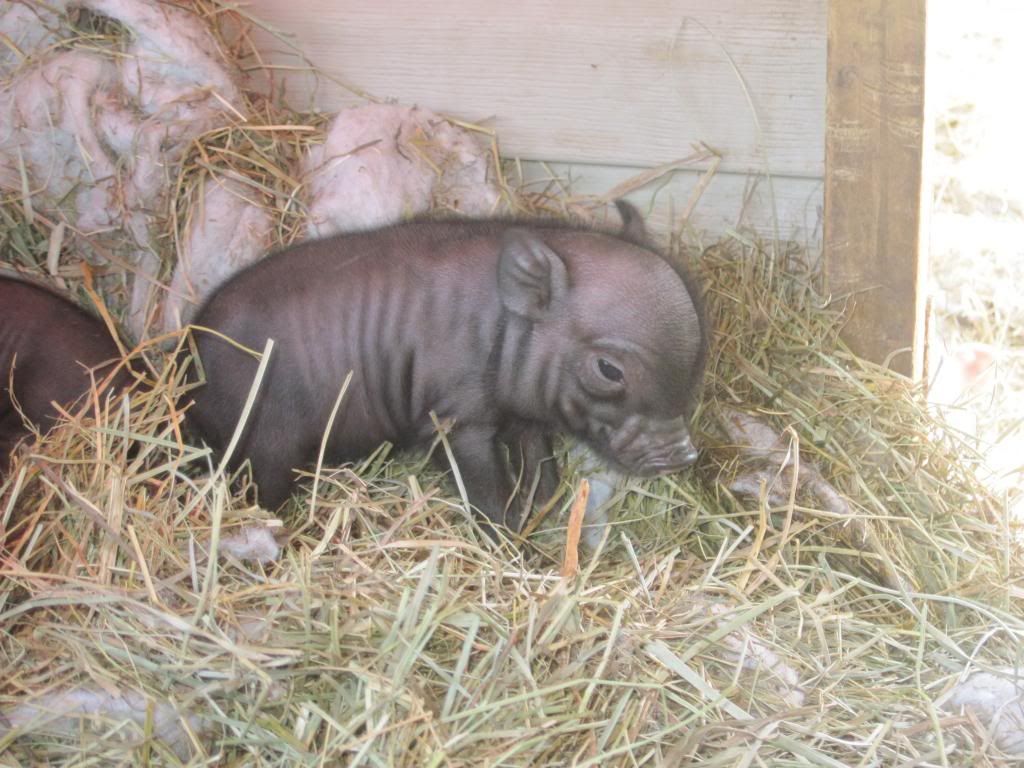 The gestational time for pigs is 3 months, 3 weeks, and 3 days. That would put her conception around Christmas. We are so baffled!
The only possibility is a pot belly pig who lives down the road. He could have visited her during the night and they could have mated through her cage. Either that or this pig should have been named Mary. LOL!
Either way what an incredible blessing! We had talked about possibly letting her mate this summer, who can resist cute baby piglets? We were almost afraid it might kill her though. We would have to find a mate that is her size or smaller. I guess we don't have to think about that anymore. :)