We were recently blessed to review a reading program called
ABeCeDarian
. Our package included the
Level A1 Teacher Manual
and
Student Workbook
, Level
A2 Teacher Manual
and
Student Workbook
, and the
Level B1 Teacher Manual
and
Student Workbook
.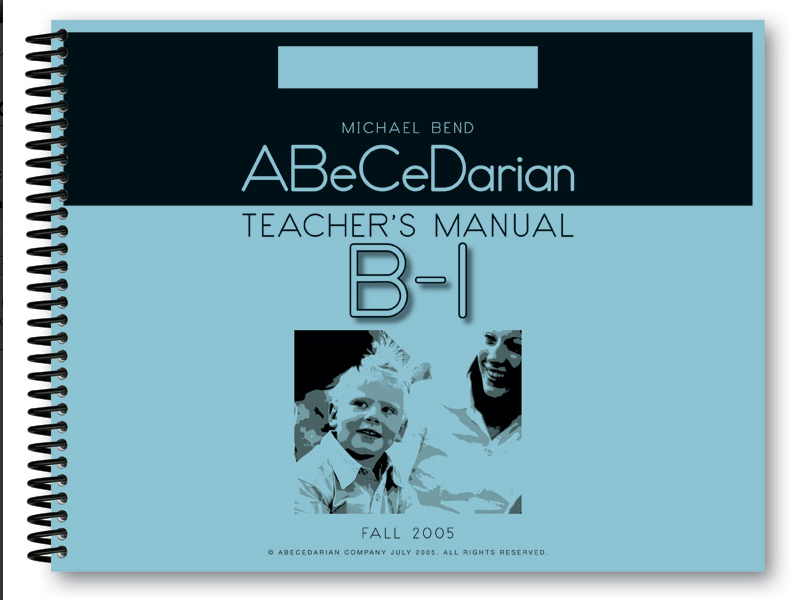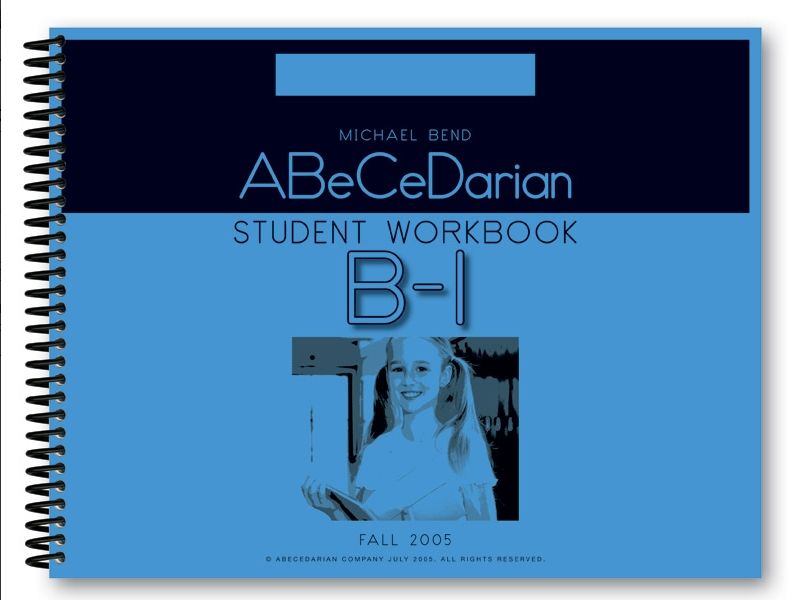 We also received a
set of 10 storybooks
($21.50) that go along with Level A and
The ABeCeDarian Aesop
($2.50) which is a collection of 11 fables, for use with Level B.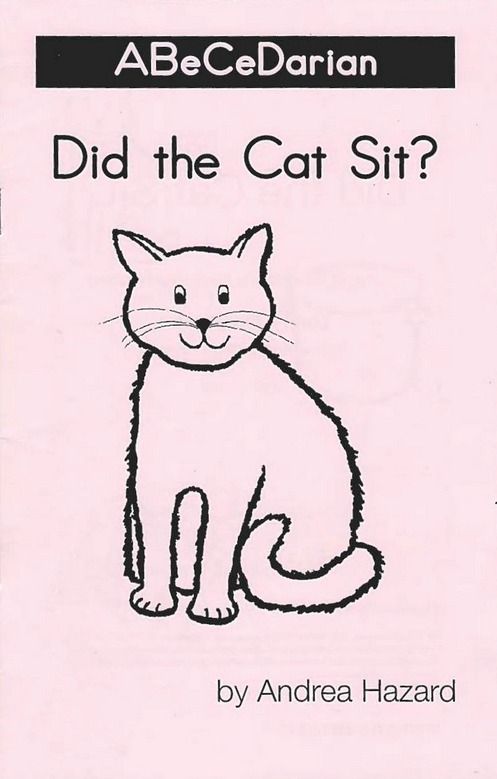 I originally intended to use level A-1 with my newly turned 4 year old, although the website states it is for ages 5 to adult. It was worth a try, but she really showed no interest other than scribbling on the pages. So for now Level A is on the shelf until she is ready.
My 6 year old was ready for Level B-1 according to the
placement test
on the website. This made her feel very smart and grown up to be able to skip two books and go on to the third! She wanted to read each and every storybook herself, and she did a very good job. Or so I first thought.....
After reading through the teacher manuals for both levels I discovered she was lacking in the fluency department. I didn't want to back up and do Level A with her after telling her she didn't have to, so we practiced reading the storybooks several times. After using some of the tips given I saw dramatic improvement in a short amount of time in her fluency. She needed to be reading the books effortlessly instead of stopping to sound out random words and disjointing the sentences.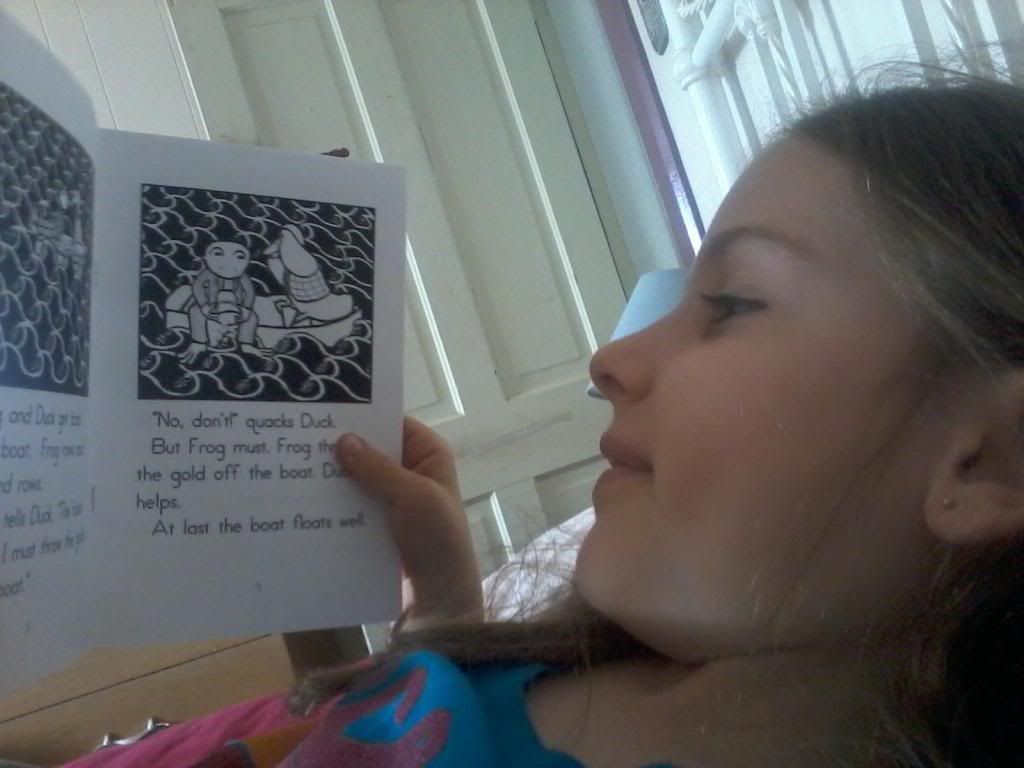 Part of Level B was review because she knows some sound blends, but practice makes perfect, right? The workbook pages were fun for her to complete. She has always been a workbook kind of kid and these lessons are kept short and to the point.
The Reading Chain and Sorting Words, with the
same sound but different spelling,
pages were the most helpful for her. Its confusing when suddenly the Long E sound can be read/spelled with ee, ea, ie, e, y, ey, and e-e. No wonder people struggle so much with spelling! It was hard enough to figure out how to read it, and then you have to spell it right too? Whew!
She has definitely progressed from reading CVC (consonant vowel consonant) and words that can be read phonetically to reading more complex words since using ABeCeDarian. I like that the pages are black and white without distracting pictures that cause the child to guess at the words instead of read them. I like that the books are spiral bound so I can tear out a page at a time for her so she doesn't feel overwhelmed by seeing the whole book.
The Teacher Manuals are a must for this program, they walk you through each lesson step by step. There is no need for planning other than reading the next days lesson ahead of time so you are familiar with it. This takes just a few minutes.
I feel like this program is very effective if used the way it is supposed to be, and it is affordable too. Teacher Manuals are $28.50 per level and are re-useable for other children. Level A workbooks are $12.25 each and Level B workbooks are $10.25 each and are consumable.
You can download
free samples
to see if ABeCeDarian would be a good fit for your child. You cabn find answers to the most asked questions on the
FAQ page
. Many
free supplementary materials
are available also. To interact with other users there is a
Yahoo Discussion Group
to join.
Be sure to read what many other reviewers using different levels thought about ABeCeDarian by clicking the banner below.