Every year the
WV Bridge Contest
happens here in our state. This year my 15 year old son participated and he placed in the finals! He is not a homeschooler but this contest is open to homeschoolers, so if you are in WV and have kids in grades 6-12 this is worth looking into for next year!
Because he was in the top 20, we got to go to the competition held at
Marshall University
in Huntington WV. On the way there, we had the wonderful opportunity to take a
bridge walk
UNDER the
New River Gorge Bridge
, 850 feet above the New River, on the catwalk!
First we had to get into all the safety gear.....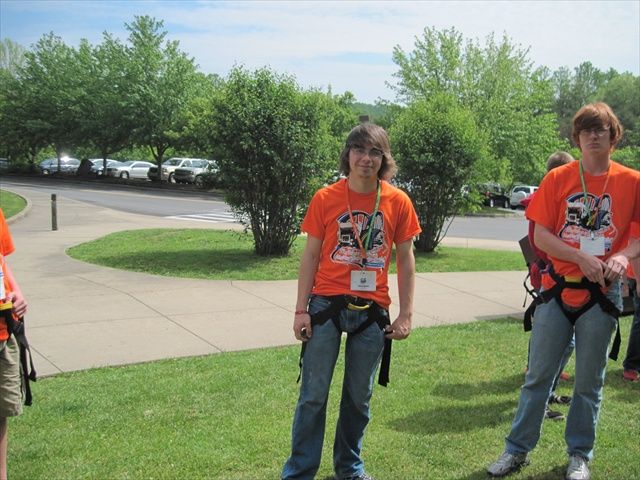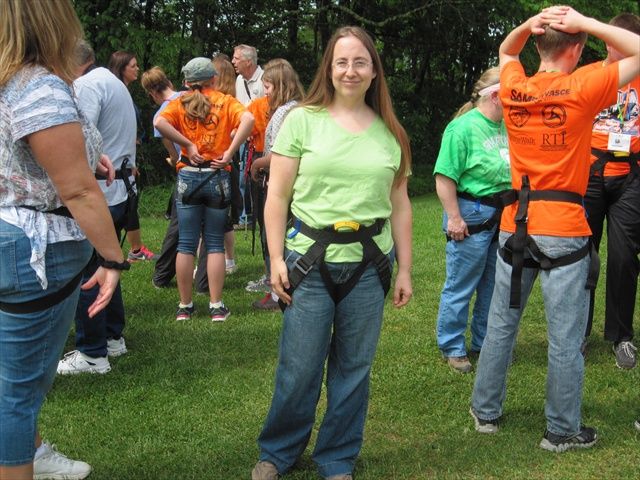 Then we headed down the path to the bridge.....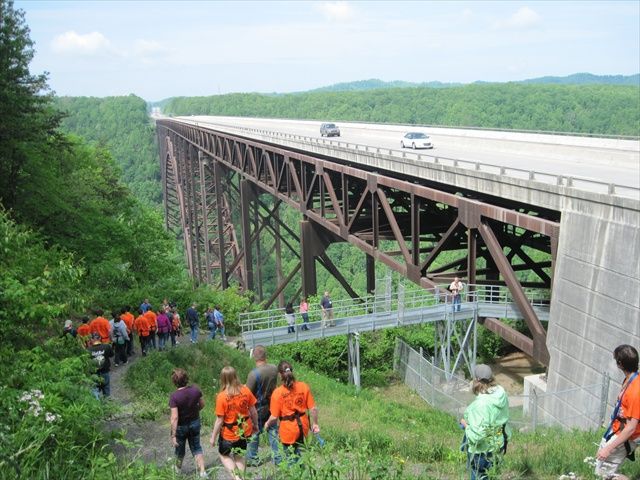 Everybody was hooked up to a cable, just in case.....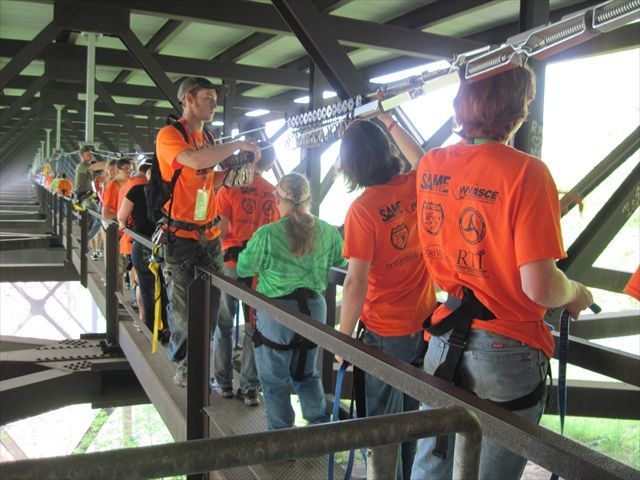 He was really enjoying this!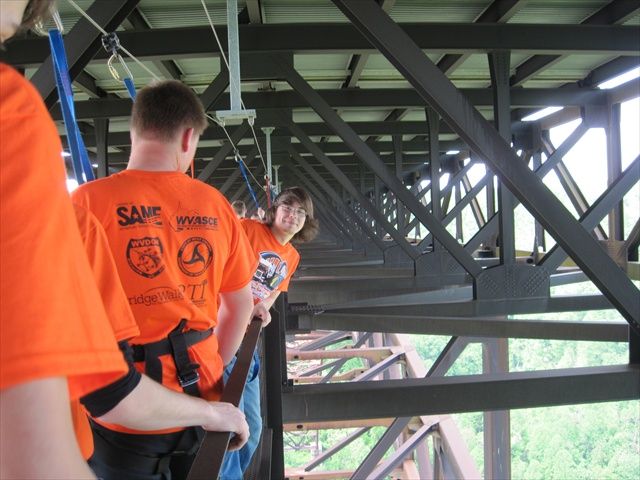 We were told we might see hawks come and grab one of these guys and eat em, but we didn't get to see that today.
View from behind...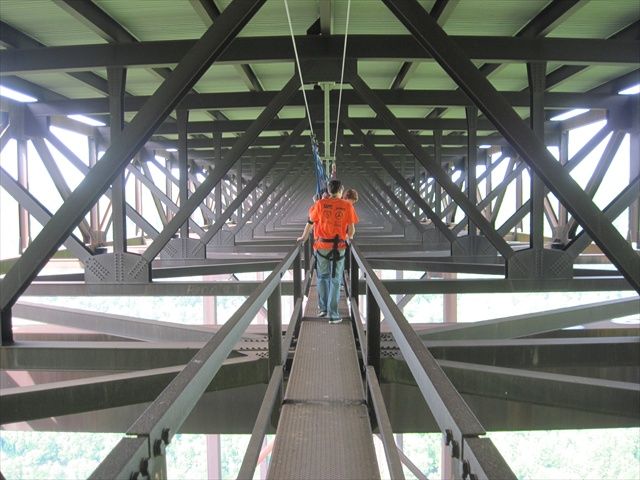 When you first look down you see the gorge where they cut away the rock to build the bridge.
The road below...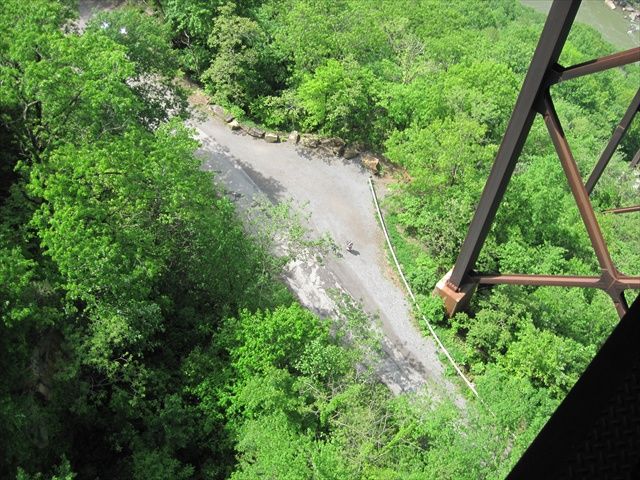 View of the New River, the bride you see is a replica of the original bridge used to cross the gorge. That was quite a long trip!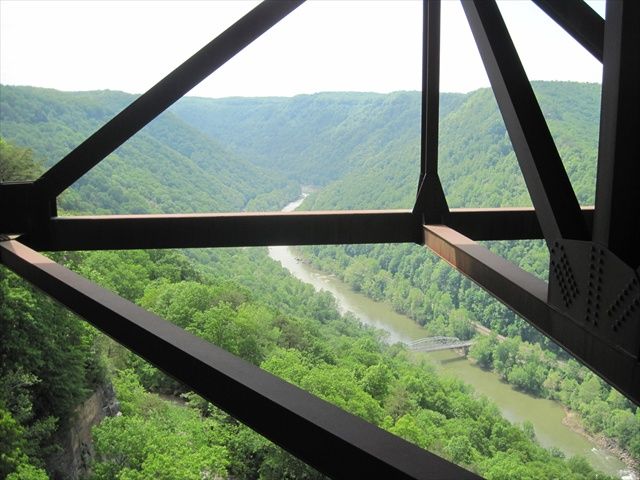 If you look close you can see some people in kayaks going down the river.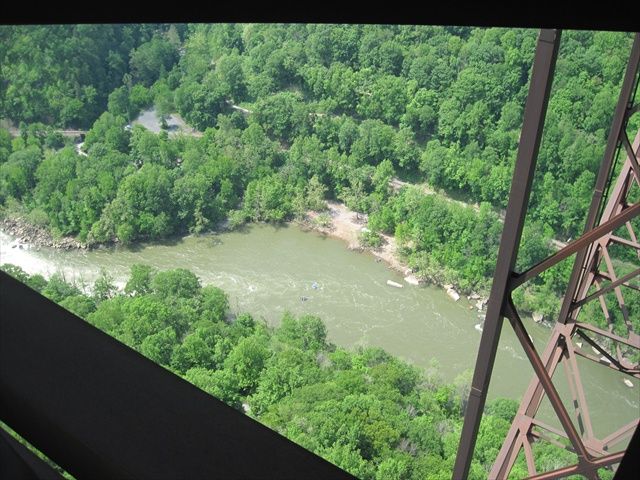 Directly above the river.....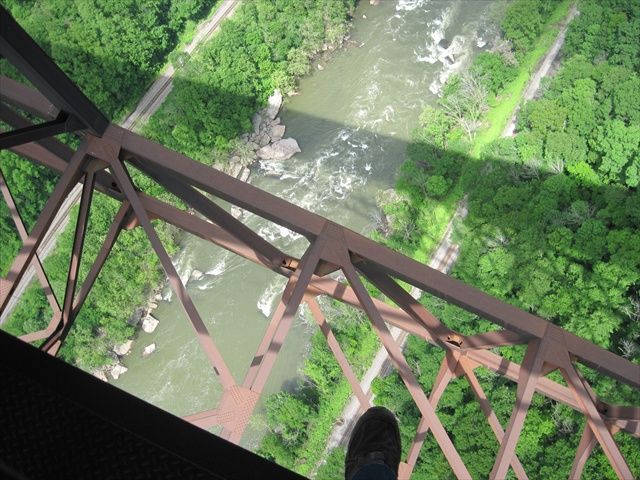 Its always great to see evidence tape when you are out in the middle of a bridge tied to a cable isn't it?
View of the treetops, those aren't small trees either ;)
Awful self portrait LOL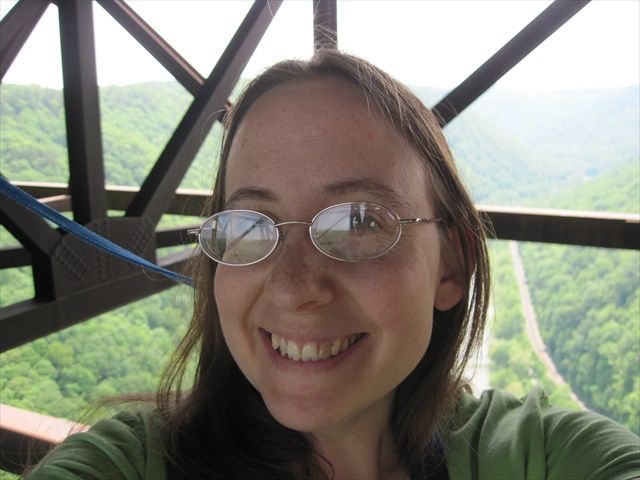 After the walk we all went to a restaurant called
Pies and Pints
. They had some pretty interesting pizzas there. I should have cheated on my diet and tried some but I was good. I had some of the cheese though.
Then we headed for Huntington and stayed the night in a hotel. The next day the kids had their competition at
Marshall University
.
At the awards banquet his team, named Team Awsome (yes they spelled it that way on purpose), did not place in the top 3. They had a really great time trying however and they did great for their first year trying!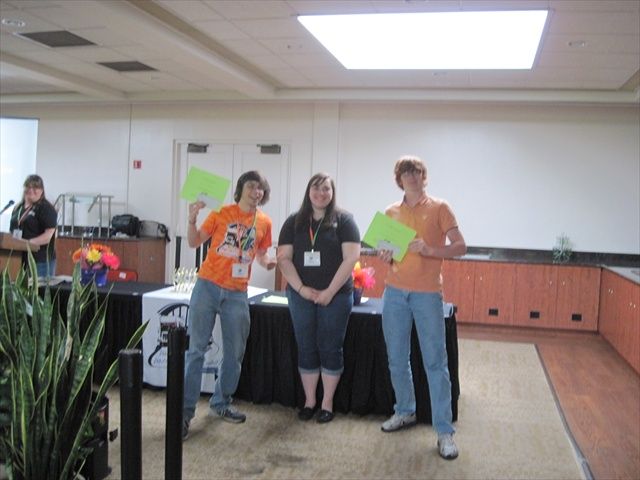 He did win The Most Outstanding Student Award! How "awsome" is that?????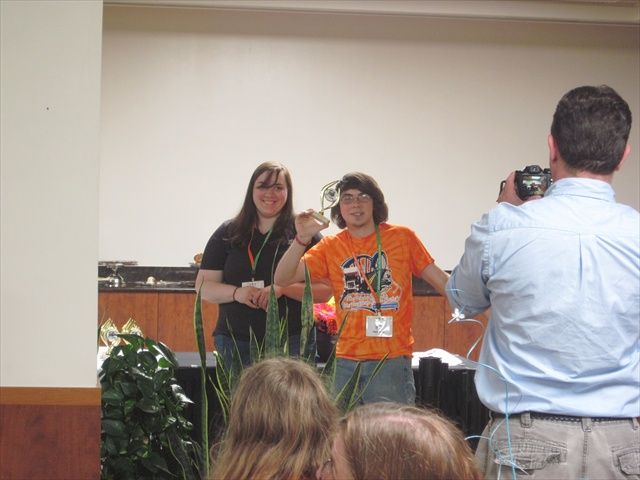 Im so proud of him!!!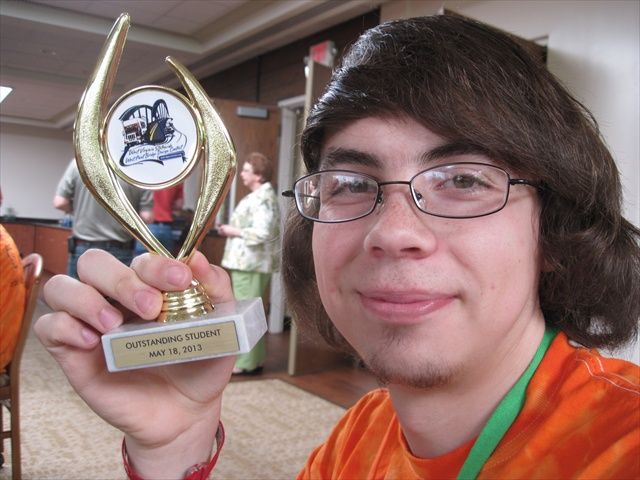 This is his wonderful teacher who encouraged him to enter the contest and has supported all of her students all year long. She is one great lady! She got a nice gift card for being an outstanding teacher!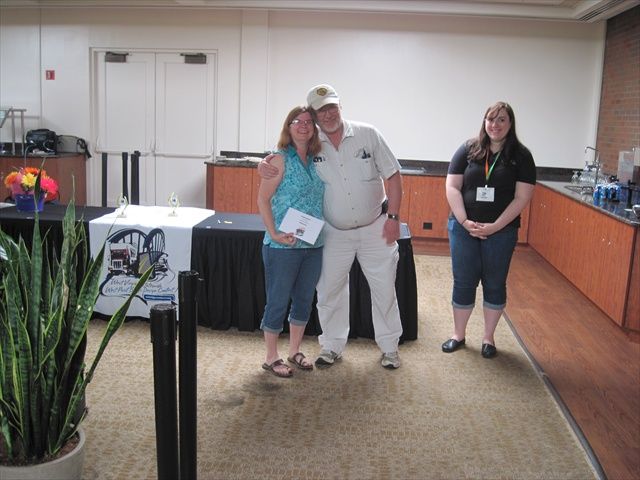 He cant wait to give it another go next year. I hope some of the local homeschool group will want to try next year too. When my homeschoolers are old enough Ill encourage them to enter!