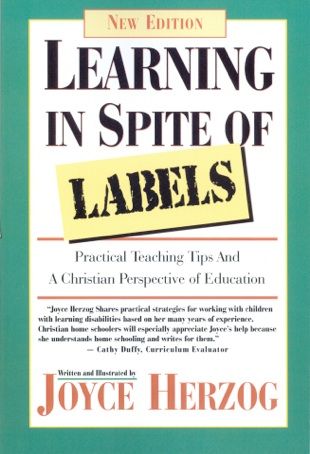 I am so very thankful to have had the opportunity to review
Joyce Herzog's
book
Learning In Spite of Labels
. Last year I began to notice one of my children was having a much harder time than my others have had, and at first I thought it was laziness but then I began to wonder if some sort of learning disability might be there. After reading this book I am convinced, and now I feel like I have the tools and encouragement I need to help my child.
Joyce
has done such a great job of putting this book together, and she has done it with God's help. She doesn't claim to be a "knowitall" and repeats throughout the book how much we need God's guidance and prayer to get us through the rough times in our children's education and life. She doesn't even like to use the term "learning disabled" and talks about how all of us could be labeled this way if we really took a deep look at ourselves. No one is perfect at everything, some just need more help than others.
I like how down to earth Joyce is, she assures you that you CAN teach your child the way he/she needs to learn and she gives you the tools to do that. The chapters include...
SECTION ONE: What Do I Need To Know?
What Does It Feel Like to Be Learning Disabled?
A L o o k A t L e a r n i n g
B e h a v i o r a n d S t r e n g t h s
I s s u e s t o C o n s i d e r
SECTION TWO: What Do I Need To Do?
I n t r o d u c t i o n t o D o i n g
A B Cs o f L e a r n i n g
Twenty-Five Teaching Techniques that WORK!
T e e n y T i n y T e a c h i n g T i p s
SECTION THREE: Where Do I Start?
Begin At the Very Beginning!
Setting The Stage
A Person, Not a Problem
SECTION FOUR: And Furthermore
L e a r n i n g S t y l e s
T h e L a w
L e a r n i n g P r o b l e m s I n H i s t o r y
H i s t o r y R e p e a t e d
A t t e n t i o n D e f i c i t D i s o r d e r
V i s i o n S k i l l s a n d T h e r a p y
S p e e ch a n d L a n g u a g e D e v el o p m e n t
Individualized Education Plan (IEP)
D e p r e s s i o n : C a u s e s a n d C u r e s
Appendix A: Resource Guide ....
Appendix B: Author Information
Afterword........................
Read some samples from the book by clicking here.
The teaching tips presented here are useable for all kids, not just those with a learning disability of some form. I gleaned a lot of useful information to use with all of my kids, and some really helpful parenting advice as well. Again, everything she suggests and offers is real life and applicable for every family. Every parent can benefit from this book, every child who's parent or teacher uses the advice and methods in this book are going to benefit greatly.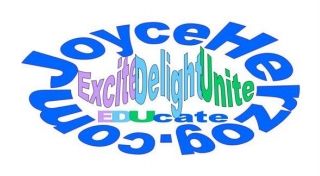 Learning In Spite of Labels can be purchased for $15.00
, and I believe it is well worth it! I look forward to reading other books she has written as well.
Joyce has many other great resources on her
website
, and some of these were reviewed by other members of The Schoolhouse Crew. Click the banner below to read what they had to say.