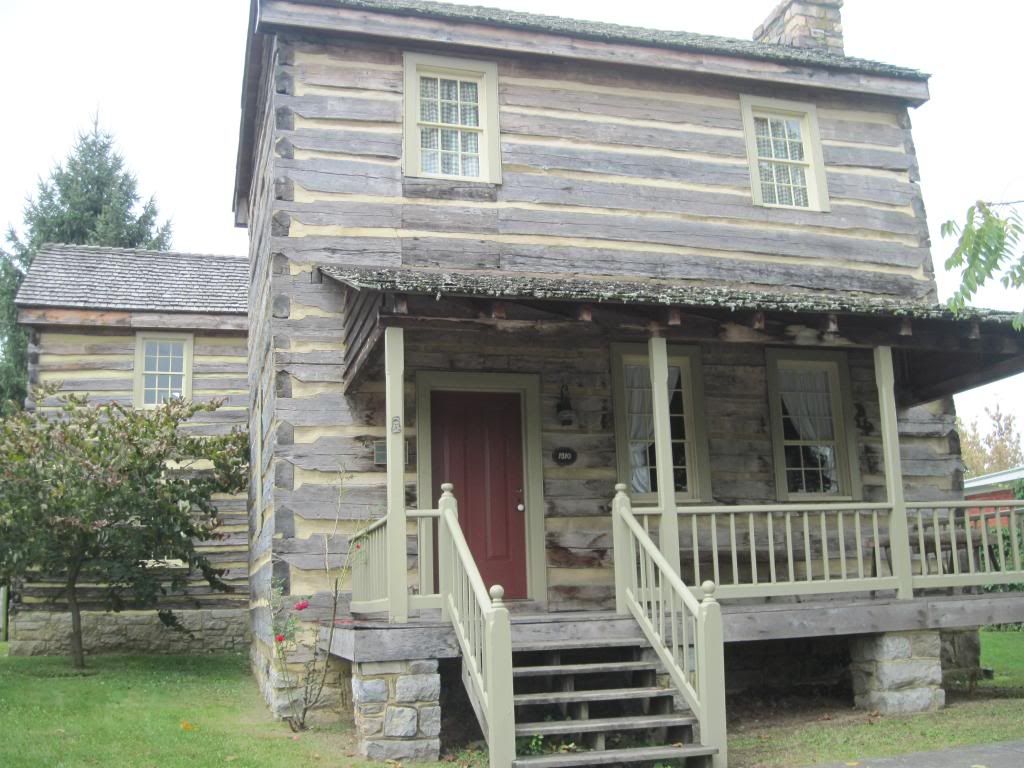 Our field trip today was all about local history. We got to tour this old log house built circa 1890 located in Union WV. This isn't the original location of the house, it used to sit just a few yards away. The owner was planning on burning it down so he could build apartments, but the historical society heard about it and were able to save the house and move it piece by piece to its new location.
My husband and I got to tour the house a few weeks ago during an open house event and we just knew the kids would love to come see it too. We invited all the local homeschool families too! Quite a few were able to come out today and see it.
The guide showing us the house looked pretty nervous to have so many kids in there, but nothing was broken or damaged. They behaved so well today, I hope this encourages more places to welcome homeschoolers out for an educational field trip in our area.
Unfortunately this volunteer didn't allow pictures, but I have some from the tour we took previously.
This is the fireplace in the kitchen, full of old cast iron kettles, pots, a copper kettle, and all the utensils needed to cook over an open fire. The kids thought it would be fun to cook like this. Id love to try it! But not every day.
Jugs, crocks, and other treasures on top of the mantle.
More skillets and tools for fireplace cooking.
Little spice boxes and a grinder all in one cute metal box!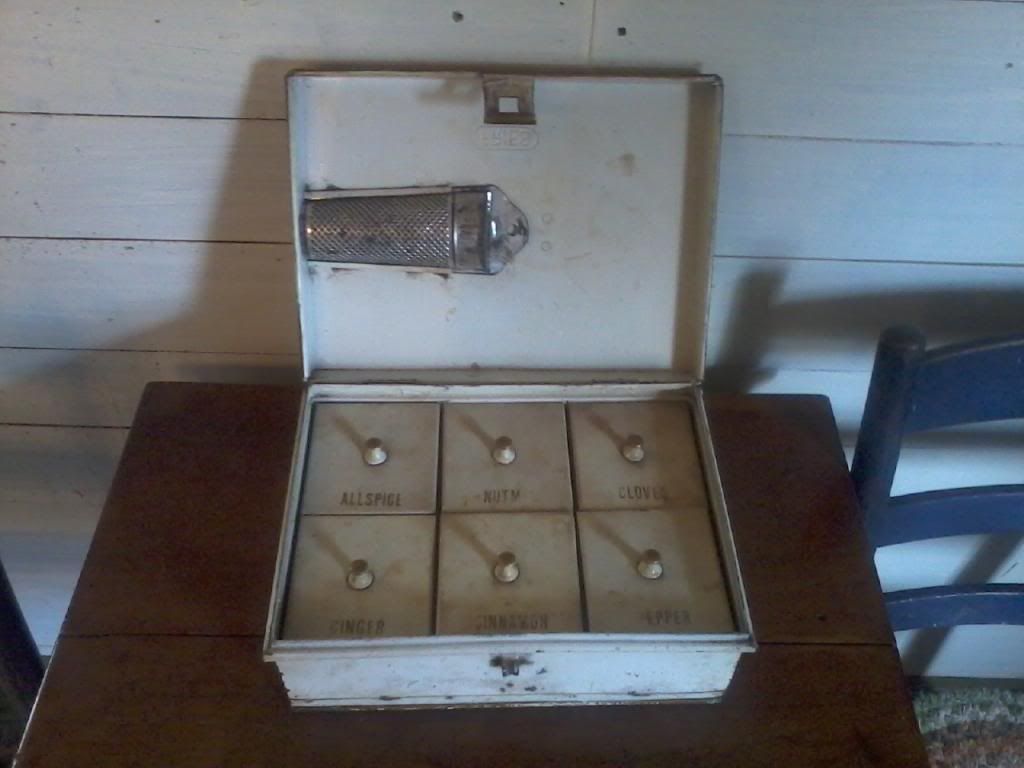 Wooden washtubs under the kitchen table.
A sausage mill and old kitchen utensils.
Close up of the old cookware in the fireplace, can you tell I love cast iron?
Fireplace in what was probably the parlor.
Corner cabinet full of old dishes.
A carriage house is currently being rebuilt and this is one of the buggies we got to see when we visited without the kids. I wish they had got to see it today, perhaps next year.
This is an acorn bed that was found under an old chicken coop and restored as good as they could. It still has original whitewash on it. Both bedrooms have handmade beds with rope holding up the feather mattresses. The tools on the bed were used to beat out the lumps and smooth the bed back out in the morning. This room had a baby cradle next to the bed.
A close up of the acorn design carved into the bedposts.
This bed has a trundle underneath it to pull at night for the kids.
Child's toybox and a few wooden toys.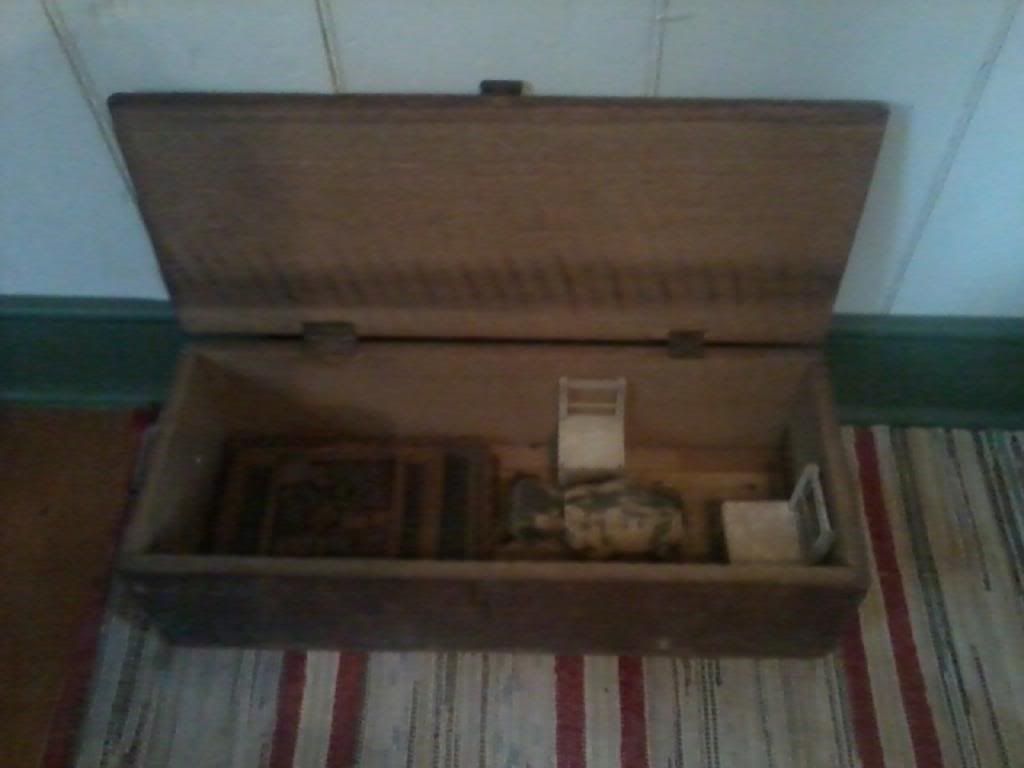 Fireplace in a bedroom
We also toured a small museum next door full of all kinds of treasures! I love this old sewing machine, I can just imagine the beautiful things that were sewn with it. I love the shape of the treadle too, most are just square.
An old loom
An old potty chair and high chair. More cute cast iron on the shelf to the right including a heart shaped waffle iron!
I wish I had taken more pictures last time, but hopefully we can visit again next year when they reopen!