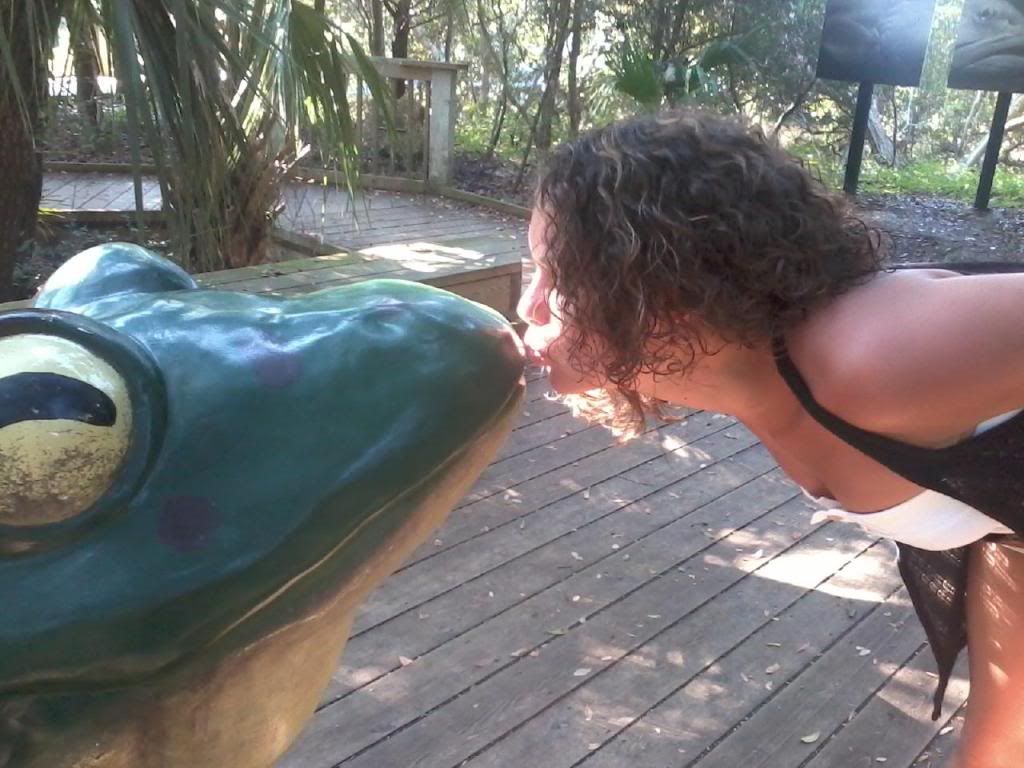 After 4 years of college my oldest daughter was able to go on family vacation with us this past week. I loved spending that time with her! At an aquarium in NC she found this giant from and just had to kiss it!
When she was little she would dress up in her prettiest princess dresses and wade in the creek behind our house looking for frogs. She loved all frogs and toads, and still does. Back then she had hopes of finding a prince, today she has found her prince.
To all the little girls out there, keep on kissing frogs! One day you will find your prince also.....