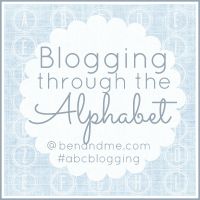 G is for Giving
One of our favorite ways to give as a family at Christmas time is through the
Operation Christmas Child
shoebox program. Every year our church collects boxes, and also has a shoebox packing party through our AWANA program. This year after the party and gathering boxes from others, we had over 900 boxes to send! That is simply amazing to me, and I am so thankful for all the generous people who helped! It may seem like packing just one box wouldn't make a big difference, but it adds up quick!
Each of my kids still at home packed a box. Yes we fit
ALL THAT
into just 5 shoeboxes!!!
It isn't hard to pack a shoebox
, and it doesn't have to be expensive either. I gather things year round as I find good deals or have coupons for things such as toothpaste and toothbrushes. I buy things like crayons, notebooks, markers, pencils, etc during the back to school sales and get some fabulous deals. All of those items seem like common everyday things to us, but to a child in another country they could be the only school supplies they have to use all year. We also look for quality toys at the dollar stores during the year.
There are a few items that should not go into a shoebox. These include used or damaged items; war-related items such as toy guns, knives or military figures (some already see too much violence daily); chocolate or food (they melt or go bad); out-of-date candy (fresh hard candy and bubble gum is welcomed); liquids or lotions (the boxes are shipped on airplanes, these could explode); medications or vitamins; breakable items such as snow globes or glass containers; aerosol cans.
These items are welcomed in shoeboxes...
Toys: Include items that children will immediately embrace such as dolls, toy trucks, stuffed animals, kazoos, harmonicas, yo-yos, jump ropes, balls, toys that light up and make noise (with extra batteries), etc.
School Supplies: Pens, pencils and sharpeners, crayons or markers, stamps and ink pad sets, writing pads or paper, solar calculators, coloring and picture books, etc.
Hygiene Items: Toothbrush, mild bar soap (in a plastic bag), comb, washcloth, etc.
Accessories: T-shirts, socks, ball caps, sunglasses, hair clips, toy jewelry, watches, flashlights (with extra batteries).
A Personal Note: You may enclose a note to the child and a photo of yourself or your family. If you include your name and address, the child may write back.
If your church doesn't participate in this program you can still pack a shoebox, just go here to
find a drop off location
near you. The time for donating boxes is almost gone for this year, but you could always
contribute financially
if you feel led to help.
Praying is another way to help, and also pray that each child receiving a shoebox this year will feel the love of Christ. Each child will be given a book in their own language telling about the gospel of Jesus Christ, they will be told about Him and how they can trust Him as their own personal savior.
My kids enjoy imagining what the child receiving the box they packed will look like, how much they will enjoy the toys and candy, and praying they they accept Jesus as savior because of the love they felt. Its a good feeling and a great way to encourage giving in your children.