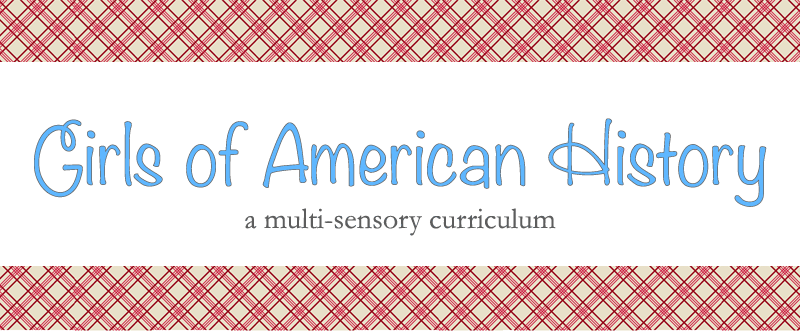 Do you have kids that love American Girl books? Id like to introduce you to a multi sensory curriculum that is based on the American Girl series of historical fiction books.
Girls Of American History
offers unit studies on 12 of the popular characters including.....
We chose
Unit 2 American Revolution
because my daughter recently bought her first American Girl doll, Felicity. She loves this time period in history and wanted to learn more about it.
You can purchase these downloadable units separately for $7.95 each or as a complete set for $72.00 for single family use. (Teacher/school/co-op licensing is available as well.) Each unit contains 6 weeks worth of activities to go along with each set of book, a schedule for reading the books and fitting everything in, and links to helpful resources. Some units can take longer to complete if you get really involved and go deeper with it. This happens a lot at our house!
Your download includes a guide, a page of resources available online to compliment the study, and links to books and other resources if you wish to purchase them, but they are not required.
You will need the set of 6 American Girl books for the unit you choose to complete the study. You can borrow them from the library or buy them if you wish. These are popular books and most libraries have them, if not ask to borrow through inter-library loan. Other books are suggested but not required. I was able to get these books through inter-library loan as well.
The suggested age for these studies is 2nd through 6th grade. However, this can depend on your child's interest level and abilities. I originally chose this study for my 9 year old daughter, River, but my 7 and 5 year old daughters loved hearing the stories and participating in all the hands on activities. My son even got involved! He didn't have much interest in some parts, but that was just fine with me. I let each of my kids do what they wanted so they could each enjoy and learn in their own way.
How we used this Girls of American History study.....
We decided to stick as close as possible to the schedule included with the guide. So every day we were reading 1 or 2 chapters from the books, worked a little on the lapbook, drew a picture some days, and worked on our cross stitch project. We never spent more than an hour a day, usually much less. I am not counting the time my daughter spent stitching, she did that in her free time.
We tried some of the foods from Felicity's Cook Book. We make and eat many of these foods today on our farm, like apple butter, Johnnycakes, fried ham and gravy, and baked puddings. Dressed eggs were a little different, we decided we like them fried better. Sweet potatoes and apples was a big hit!
We played games from the time period, like checkers and chess.We made marbles from clay and learned the rules for playing with them. Our first marbles didn't come out so round and pretty, the second batch were much better and even rolled through our wooden marble run. River painted them with nail polish. She said Felicity would have done the same thing if she had some back then. I'm sure she is right!
My husband surprised the kids with a miniature pony, and although he is a boy they call him Mini Penny. Felicity named her horse Penny in the books.
We wrote letters with a feather quill and ink from crushed berries, then sealed them with candle wax. River used her ring to press into the wax while it was warm.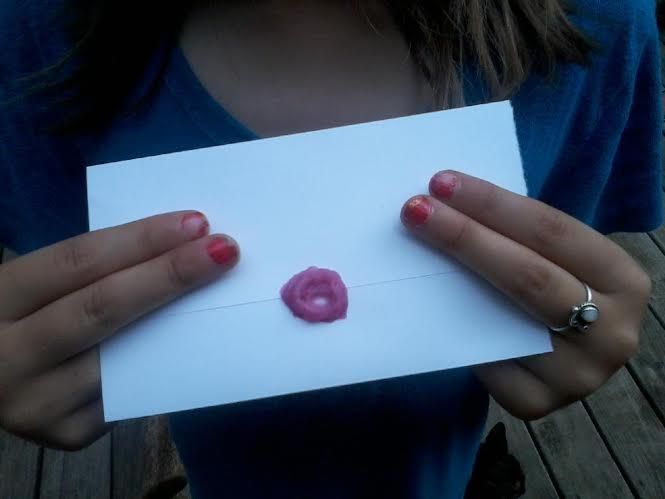 Here she is working on her cross stitch bookmark. She didn't get to finish it, since it is a busy time of year we didn't devote enough time to get it done in the 6 week schedule, but it will be finished sometime.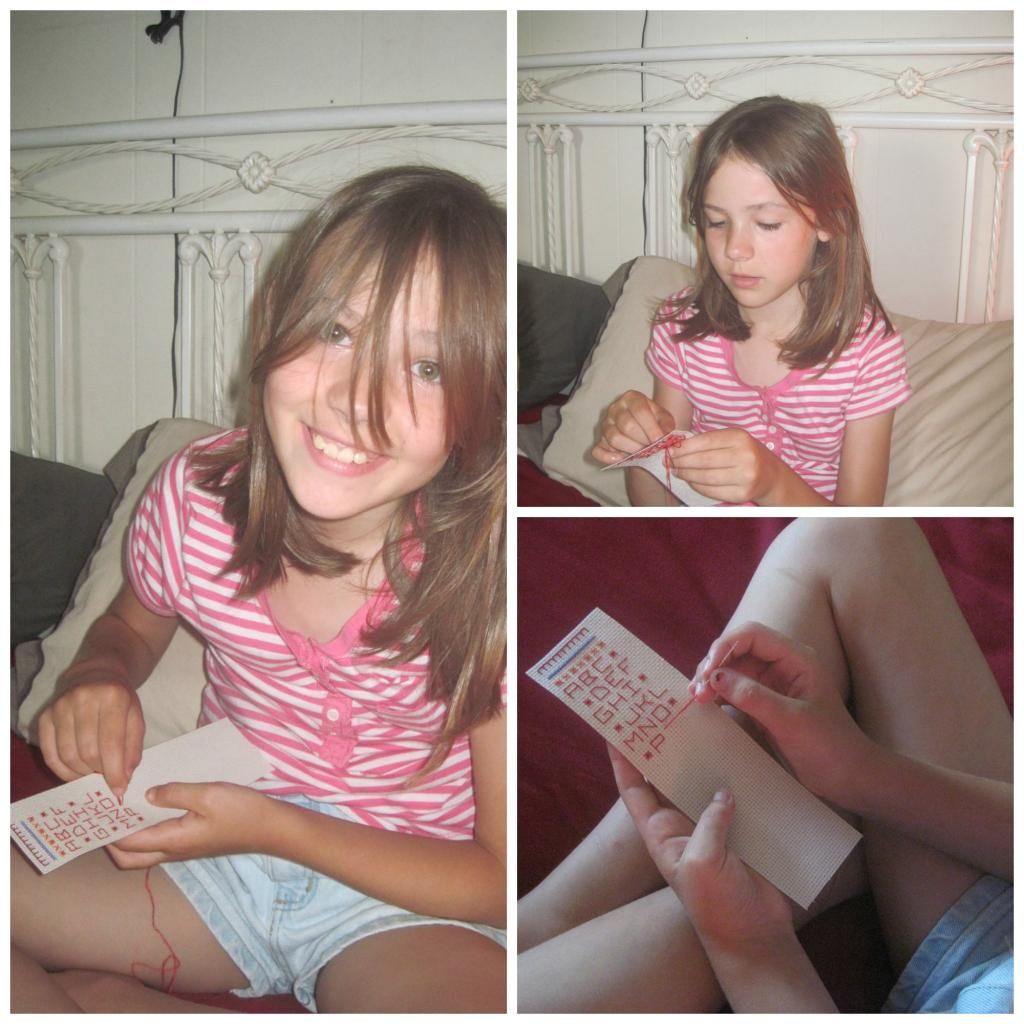 The lapbook was fun to put together. Inside the flaps she wrote things she loved about the books, facts, and her own thoughts.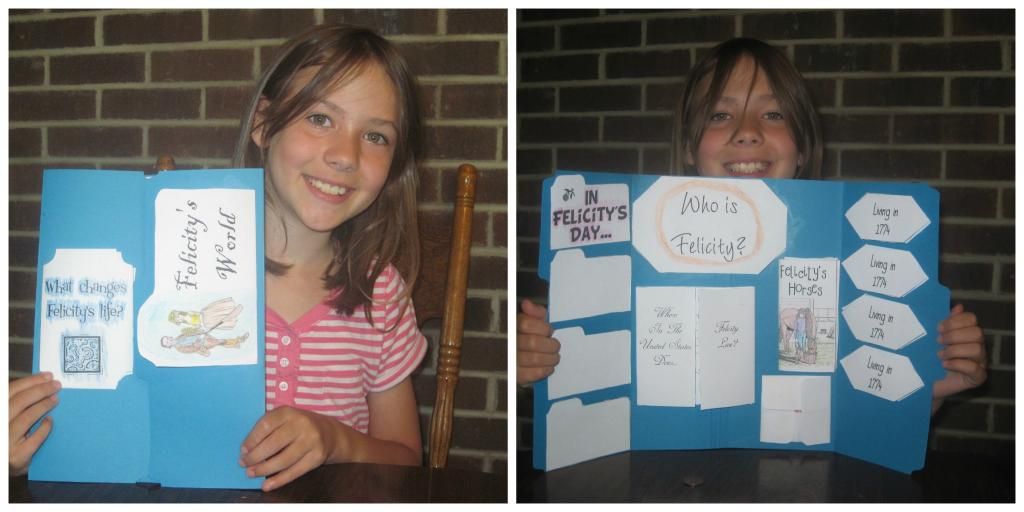 We waited until after all the books were read to watch the Felicity movie that was made based on the books. I am glad we did, so many things were left out. All of us agreed the books are WAY better! It was still fun to watch it together and have a family movie night with popcorn.
The last big activity suggested was to have a party and make foods and such and invite friends. We did not get to this part either because River wanted to do this for her birthday in August in place of a birthday party. I think its a grand idea! She wants to wear a dress like Felicity would have worn and everything. I told you she loved this time in history!
I think this has been a fabulous way to learn about history! I love that it is hands on, I love that there are so many time periods to choose from. We plan on doing another study in the fall but we haven't decided which one yet.
You can connect with Girls of American History via.....
Twitter
Facebook
Website
Email