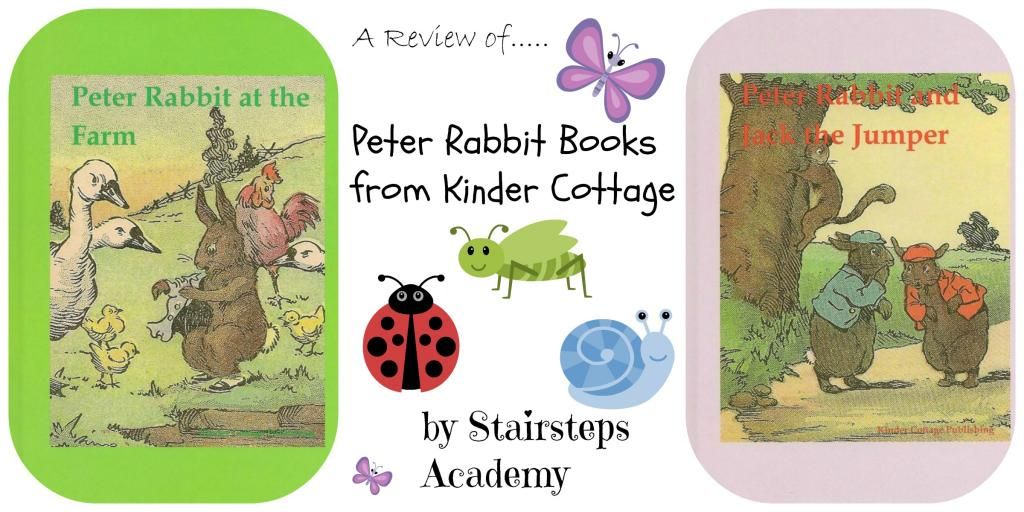 If you ask anyone who has been in my house, they will tell you that we
love
books. We have bookshelves in just about every room, and some rooms have 3! Every time a new book arrives here I have to delegate who gets to look at it first or a fight can break out. Can you relate?
My littlest girls are both collectors of small books with cute pictures. When we received two books from
Kinder Cottage Publishing
to review, I knew those two would be handed the books first. There are 10 books in the Peter Rabbit series they offer, and we chose Book 2,
Peter Rabbit at the Farm
and Book 10,
Peter Rabbit and Jack the Jumper
. They are written for ages 3-9, but the Peter Rabbit stories are such a classic I think other ages could enjoy them just as much.
These books are an adaptation of the original books published by the Henry Altemus Company in the early 1900's. The text has been updated with more modern wording that children can understand, and the colorful illustrations have been lovingly preserved.
The other titles include.....
The Tale of Peter Rabbit
Peter Rabbit at the Farm
Peter Rabbit's Christmas
How Peter Rabbit Went to Sea
Peter Rabbit Goes A-Visiting
Peter Rabbit's Easter
Peter Rabbit's Birthday
When Peter Rabbit Went to School
Peter Rabbit and the Little Boy
Peter Rabbit and Jack the Jumper
These books are perfectly sized for little hands at 5x7 inches, and are full of adorably drawn illustrations. These are hardback volumes with 64 pages, and are very sturdy even though the pages are paper. My 5 year old, Star, especially loves bunnies. She ooohed and ahhhed over all the cute animals inside. She claimed them both as her own and keeps them in her special bookshelf of little books.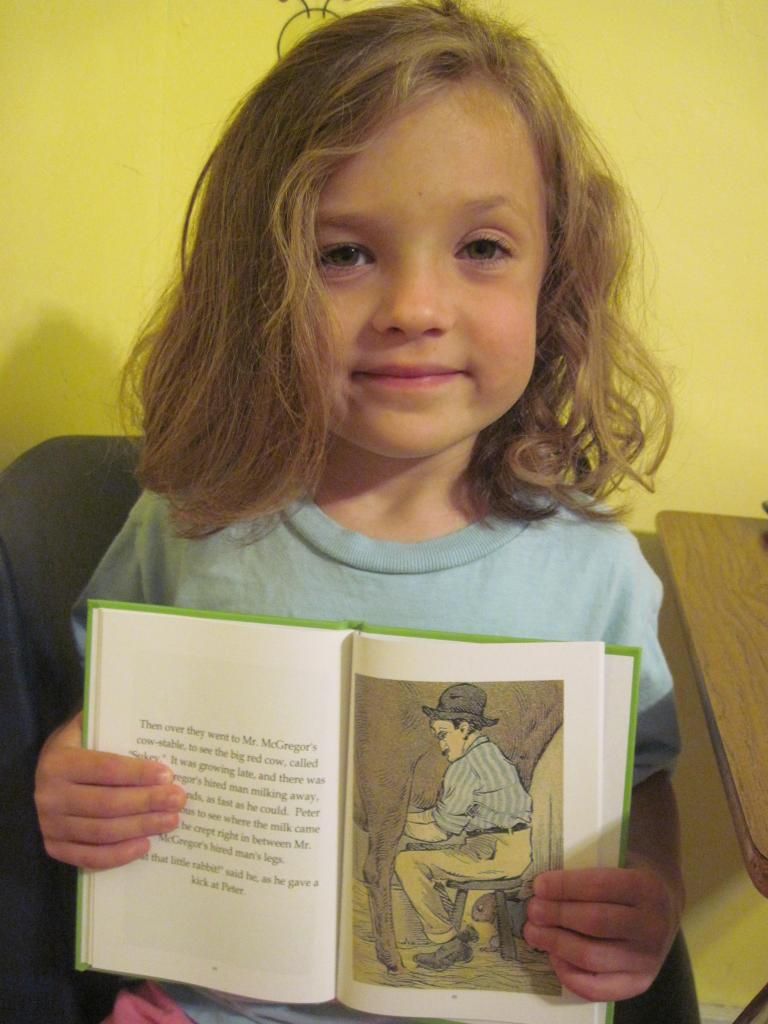 We chose Peter Rabbit at the Farm because we live on a little farm. Star was attracted to the cute chicks on the cover, but this was her favorite page of all because she loves watching Daddy milk our cow. She could understand how curious Peter was. She likes to get up close and see what is going on herself.
Of course Peter is always getting into mischief. The girls just giggled at the pictures of all the funny things that happened to Peter on the farm.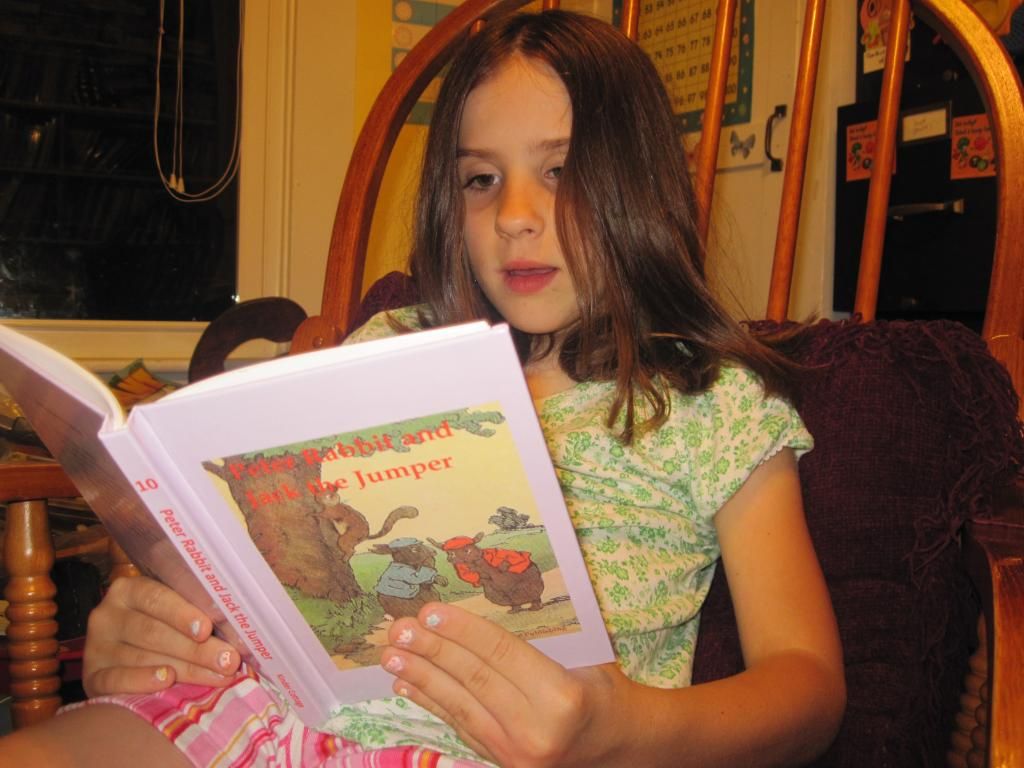 We hadn't heard of Jack the Jumper before, he sounded like an interesting character! He and Peter get themselves into all kinds of trouble together. We had some discussions about what better choices they could have made instead.
My 7 year old daughter, Skye, cracked me up when she said very seriously, "If Old Mother Rabbit would just stay home and watch her kids all that might not have happened! She should have got a babysitter." Good point!!!
My 9 year old daughter said she doesn't mind reading these books to her little sisters. She said they are pretty cute and funny. She loves the pictures too.
These sweet little books are just $4.00 each, or you can buy the whole 10 volume set for $30.00. The deal gets even better though, because Kinder Cottage has offered my readers an extra 20% off when you use the code TOS at checkout.
Read what other families thought of these and the other titles by clicking the banner below...