Do you have a hands on learner in your home? I have one kid who learns best by actually doing something with his hands. This helps cement the information in his mind.
Learning Wrap Ups
has many products to help kids who are hands on learners. We were blessed to receive some of their products to use in our homeschool and review. We were sent a very generous package that included.....
2nd Grade Reading 1 Base Center Kit $61.99
3rd Grade Math Learning Palette 1 Base Center Kit $71.99
Math Intro Kit Without CD's $44.99
Vocabulary Intro Kit $35.99
10 Days To Multiplication Mastery Wrap Up and Book Combo $12.99
10 Steps to Addition Mastery Wrap Up and Book Combo $12.99
LearningPalette.com One Year Subscription ($59.99 value)
These products are for grades K-5
This is going to be a long review because there is so much to say about these great products! I will start with our favorite.....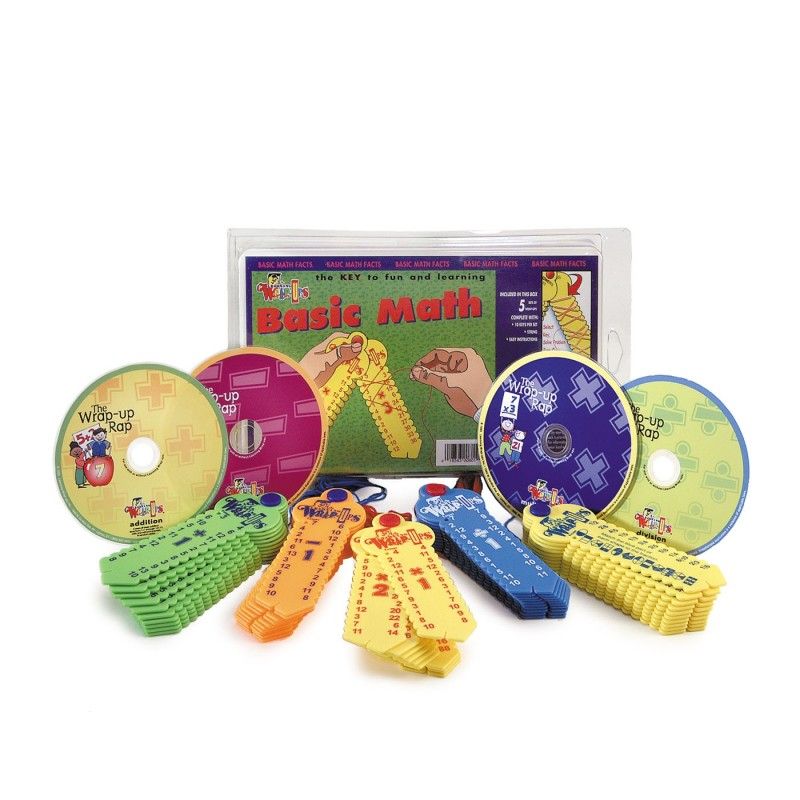 The
Math Intro Kit (without CD's)
has been the most used and well liked product here in our homeschool. The kit contains 5 key shaped math practice tools for practicing math facts in addition, subtraction, multiplication, division, and fractions. A teachers guide is also included to give you ideas for using the kit, and even has award certificates inside. Your child needs to know how to do these types of math problems already, these are used to help in memorizing the facts, which in turn builds stronger math skills. These can be used to supplement any math curriculum.
How does a Math Wrap Up Work?
These are simple to use, I only had to show the kids once what to do. Using the attached string, you go from left to right and match up the answers and then when you are done you flip it over and check to see if you got them right. If the lines on the back match up, then it is all correct. This video is better at explaning it than I am.
How We Used the Math Intro Kit.....
I have 4 kids in different grade levels, so I could have the kids each work on one of the math wrap ups at a time or work with each other in pairs. We played games, like timing how quickly we could finish a wrap up, and then trying to beat that time. They made me play too and I have to admit I am a little slow after being out of school so many years. We took them with us to appointments, played in the van while riding, etc. I have noticed some definite improvement in the time it takes them to get through a math assignment. My son who has struggled from the beginning with math was not a fan of these wrap ups at first. I showed him his time scores from the day we got them until now, and he smiled knowing he had improved. It motivated him to practice more often and improve on his own.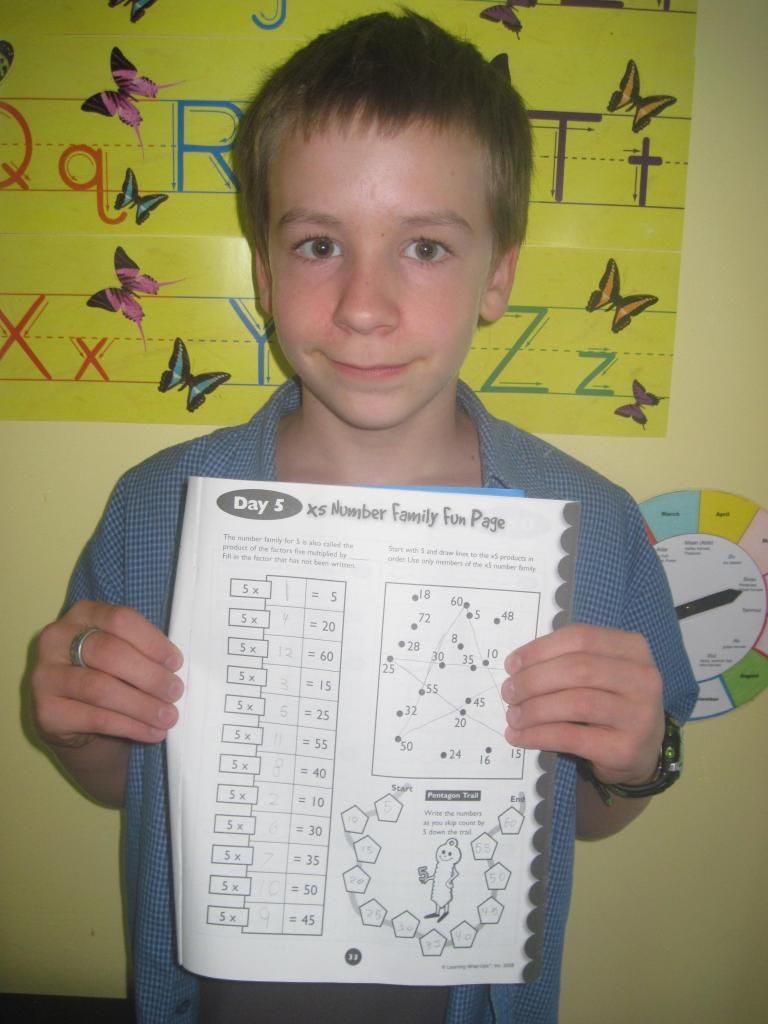 The
10 Days To Multiplication Mastery Wrap Up and Book Combo
was used by my 10 year old son. Ill be honest and say that it took us longer than 10 days to get through the 62 page book, however the methods they use have most definitely improved his memorization of the multiplication math facts.
He still struggles with 6's, 7's, 8's, and 12's, but with continued practice with the wrap ups I know he will eventually master it!
He liked the fun activities like this number family fun page he is holding. Other activities include story problems, rapid writing of the facts, review pages, and tests and journal pages at the end.
If you already own the wrap up you can
buy just the workbook for $4.99 each
.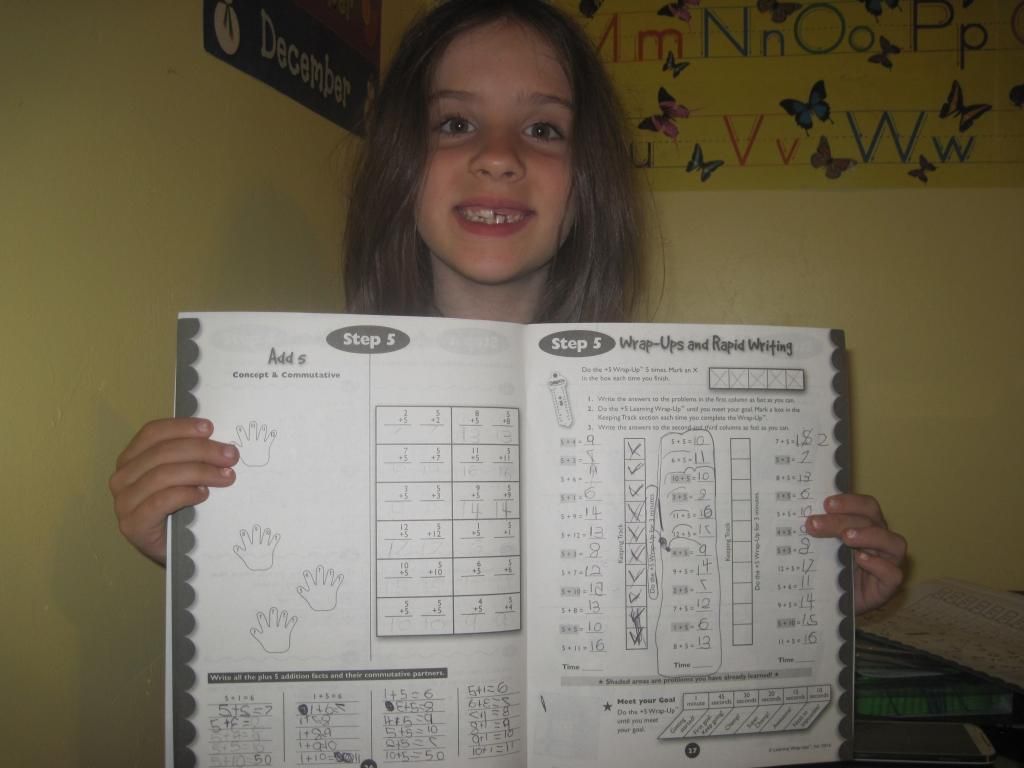 My 7 year old daughter used the
10 Steps to Addition Mastery Book and Wrap Up Combo
with the addition wrap up. I let her go at her own pace with the 62 page book so she wouldn't feel overwhelmed. Some pages were very easy to get through while others were a bit harder. She said using the book was fun, and she is using her fingers less often to figure out her math problems.
You can purchase
just the workbook for $4.99
if you already own the Wrap Up.
Both of the above books were well worth using and are a perfect companion to the math wrap ups. I also think the workbooks are very affordable to use with multiple kids.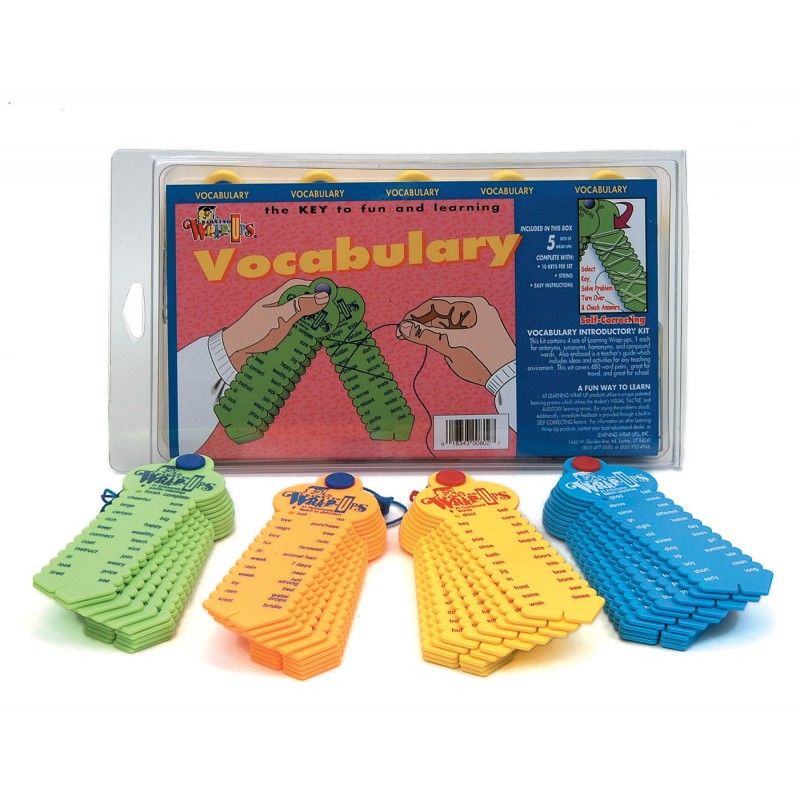 The
Vocabulary Intro Kit
is used the same way as the Math Kit, except it gives practice in language arts. This kit contains 4 key shaped tools to practice Synonyms, Homonyms, Antonyms, and Compound Words. My 9 and 10 year olds have a pretty large vocabulary, so some of the keys were too easy for them. There were a few words that were a challenge, so after looking those up in the dictionary they didn't want to do them anymore. That is when I had them do some of the activities from the included teacher guide. Writing the words in alphabetical order and writing sentences using the words gave them more of a challenge than using the keys alone. My 7 year old couldn't read all the words herself so we worked together with these. She knew quite a few of the answers and learned many new words along the way.
The Learning Palette Reading Center Kit is such a neat learning tool! Each kit comes with a learning palette base and 5 sets of cards. Each card set has 12 round cards that fit on the base and have questions that the child answers by placing a round disk on the correct color. Then flip the card over to see if your answers are correct.
We chose the
2nd grade reading kit
for my 7 year old to use for this review. My 5 year old was immediately attracted to the bright colors and fun looking cards. She could do some of the 2nd grade cards with my help, but she wanted cards of her own to use so I ended up ordering her some card sets of her own.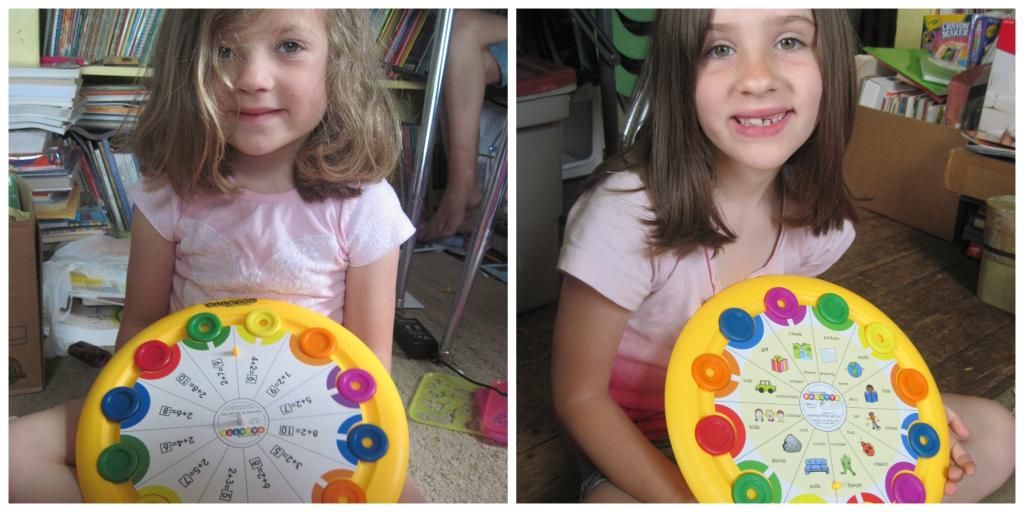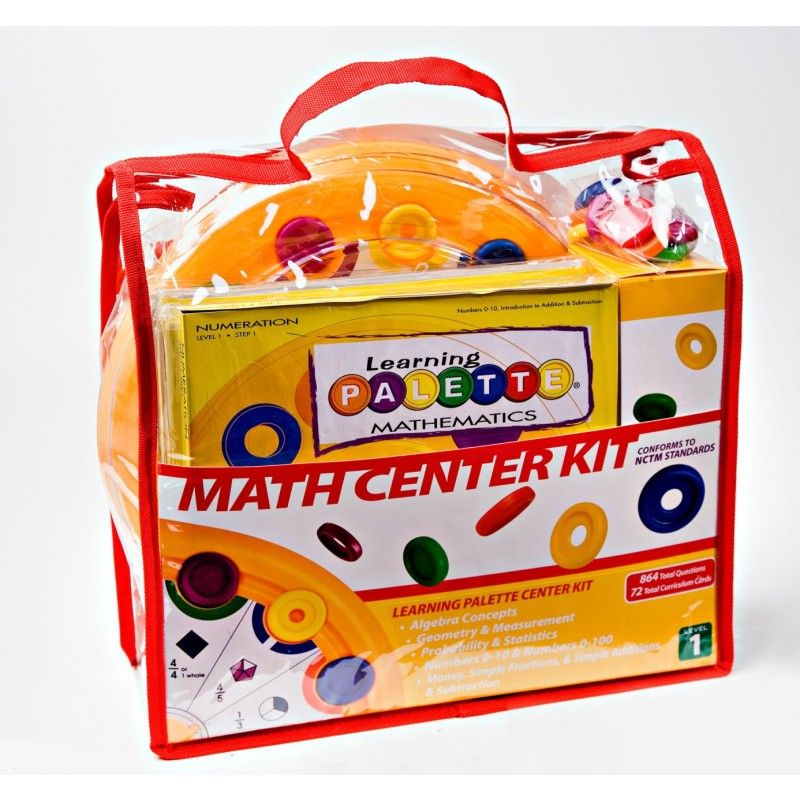 The Learning Palette Math Center Kit is used just like the reading set but has math problems instead.
We chose the
3rd grade math kit
for my 7 and 9 year old to share. The math seemed advanced to me, it was pretty hard for my 7 year old, so she couldn't do every card without my help. I would rather challenge them than have it be too easy so it worked out just fine.
My younger girls like getting out the palettes and working in the floor with them while I work with the older kids. It keeps them busy and they are learning as they "play". I love the handy totes the kits came in, we can grab one or two on the way to appointments and we don't lose the pieces.
A good way to determine the right level of cards for your child is to use the online version first to see where your child fits best.
You can get a free trial by clicking here.
LearningPalette.com
is the online version of a Learning Palette. This option gives you access to all the grade levels at once in both math and reading for up to 5 children for $59.99 per year. If you use the code HOMESCHOOL when you check out you will get an extra 20% off through May 31st 2015 as well.
The online version of Learning Palette is great for families with many kids, each child can work at their own level and pace and you can keep track of their progress with your parent account. You can access your account from any computer and there is nothing to download. This is a more affordable option for our family compared to the cost of buying sets of cards for each child.
Even my 5 year old is able to use the site by herself. My older kids prefer the online version, but my younger two seem to prefer using the actual palette.Our family has definitely enjoyed all of these products, and I plan on ordering other versions of the Wrap Ups in the future!
You can read other reviews of these products by clicking the banner below. Connect with Learning Wraps Ups via.....
Facebook:
https://www.facebook.com/LearningWrapUpsInc
Twitter:
https://twitter.com/2010Facts