Last year we reviewed a wonderful product from CadenaSmith Enterprises called
See-N-Spell
. Now they have developed another great tool to improve learning called
See-N-Spell.
Does your child need a little help sometimes with spelling a word when doing a writing assignment? Are dictionaries confusing and hard to use for your child? This may be a good alternative.

See-N-Spell was designed to be an easy to use tool for 4th graders to adults. It is a spelling and vocabulary reference guide based on the 300+ most common words in the English language. It can help writers to correctly compose written assignments, without having to take extra time to look up correct spellings.
The book is broken down into 3 sections for easier use.....
1. Alphabetical Order ~ Also broken down by parts of speech, such as noun, verb, etc.
2. Commonly misspelled words, also in alphabetical order.
3. Special Interest words- here you may add any words you use and misspell frequently that are not included in the other sections.
Each See-N-Spell comes with a FREE See-N-Read tool!
Click here to read my review from last year.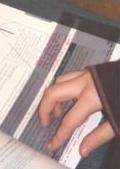 For this review my 8 year old son used See-N-Spell. He is in 3rd grade but he struggles with spelling, and asks me many times a day while writing dialog for his drawings how to spell a word correctly. I thought this might be a good way for him to be more independent. He is a pretty good reader, and was able to get to the page he needed to look for a word on easily. Not every word he needed to spell was included in this book, but it was helpful for him. He told me he likes using it and he has added quite a few of his own words to the third section.
This third section is where we felt the design of the book could have been a little better. If a few more pages were added, allowing this section to be alphabetical also, he could find the words he added himself easier instead of going down the list each time. As it is printed now there are 3 pages, broken into letters A-F, G-N, and O-Z.
I would recommend this book for kids who make excuses for not looking up correct spellings when doing writing assignments, such as..
1. I don't like using that big giant dictionary.
2. It takes too long to look up words.
3. Can't I do this on the computer and use spell check? (Even us grownups use that one!)
See-N-Spell is available from the
See-N-Read website for $9.99
. Every See-N-Spell comes with a FREE See-N-Read tool too, a $2.99 value.

Read what other members of The Homeschool Crew thought of See-N-Spell!

Disclaimer ~We received this product in exchange for an honest review as a part of The Homeschool Crew. No other compensation was given, and all opinions are my own.