CapJaxMathFax
is a computer program that helps your child practice math facts. Addition, subtraction, multiplication, and division are all covered. You can choose which facts to practice based on what your child is currently learning, or wherever extra help is needed.
Learning math facts is the best way I have found to improve math skills and make math easier for kids to learn. Without knowing the facts, even doing simple addition can become frustrating. Ill be honest with you, math is my weak point. I never learned my math facts by heart when I was young, now as an adult I find myself counting with my fingers sometimes.
I was excited to try out
CapJaxMathFax
not just for the kids but also for myself. I made it my own personal challenge to learn right along with them. My 8 year old son and I did this together, we had some good fun together while learning, and he found it to be very fun.
When I was in school we used flashcards to help memorize those facts. While that is a good way to practice, it isn't always the best way for every student. Today we have the benefit of using computers, and most kids prefer to use a computer over flashcards.
Getting to actually see the progress you are making while playing is a GREAT incentive to keep on going. Brae loved seeing that meter go up, up, up right before his eyes. He would run and tell me every time his score went up, which was every few minutes. He wore himself out running through the house to find me each time, oh to have some of that energy again!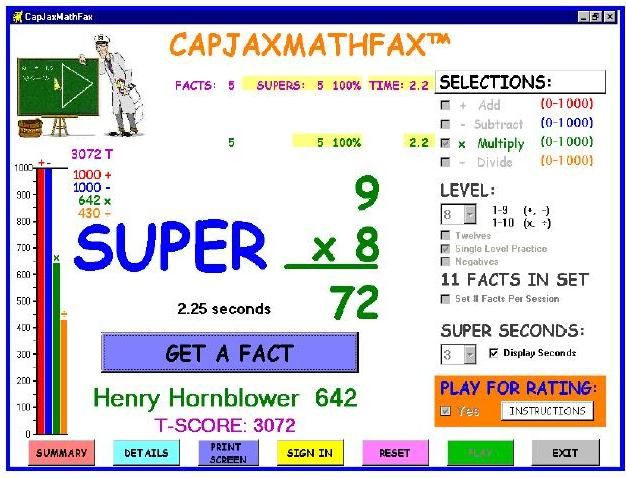 As he passed a level, he would see this on the screen. That was super exciting and encouraging for him!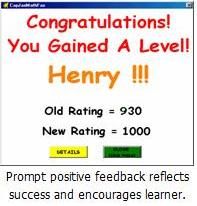 Another thing he enjoyed was reading all the quotes at the end of each round. I never knew he enjoyed that type of thing until he played this game. All the quotes are inspirational and uplifting, and he recognized many of the famous people who said those things from our history lessons. Bonus!
I must say that I was surprised by how well he liked this program. Usually anything on the computer is so frustrating for him he ends up in tears. Even programs meant to be pure fun can get him upset quickly. I tend to avoid anything computer related for school with him just so he wont have a negative association between the two. Because he needed math facts practice so badly, I decided to have him just try it. I am so glad we did! God knew just what he needed at just the right time!
So how did I do? Well, at first I was very slow, slower than my son. (He found that pretty funny!) The more I practiced though I did pick up speed. If an old mama like me can be taught I would say anyone could hehe :0)
I do recommend this program for anyone needing math fact practice, young or old. It was easy to download, easy to use, and the price is well worth it. I love that I can use it with more than one student and that it can be used with any math program. Do keep in mind that this is a supplemental program and not a full math curriculum.
CapJaxMathFax
is available as a download for $29.95 for either Windows or Mac. A CD version is also available for an extra fee. Click on the graphic below to
download a Free Evaluation
. If you like it, then purchase your license to fully activate your software.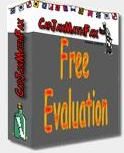 Read what other members of The Homeschool Crew thought of CapJaxMathFax!

Disclaimer ~ We received a download of this program in exchange for an honest review after using it in our homeschool as a part of The Homeschool Crew. No other compensation was given. All opinions are my own.