I love looking at beautiful pictures. I am fascinated by the incredible photos people take. I take lots of pictures myself but I don't own any fancy equipment and don't usually take any breathtaking pictures. A few years ago I discovered
Creation Magazine
. I was so "wowed" by the truly amazing photos in this glossy full color publication. Just look at the covers of last 4 issues to see what I'm talking about.....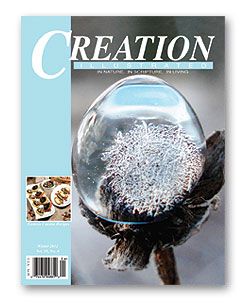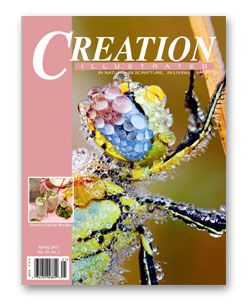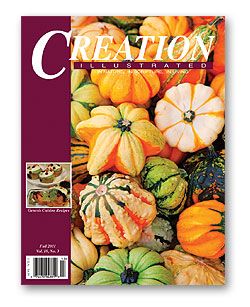 See what I mean? Creation goes beyond simply great photography though. The articles are full of information and every bit of it is creation based. You wont find anything to do with the theory of evolution on these pages! Readers call
Creation Magazine
"The Christian Answer to National Geographic" and I completely agree. I don't have to worry about my kids reading this magazine and coming across something questionable.
Take a look inside below. The articles have been so great to read to the kids at night, or in science lessons. Instructional guides are printed in the back of every issue, so you can use them as mini studies. Scripture is sprinkled throughout the pages. We are a nature loving family and we find all of it so interesting. I love the discussions we get into about how much fun God must have had creating this world and everything in it. We get to see things up close in these pages that we might not have a chance to see otherwise.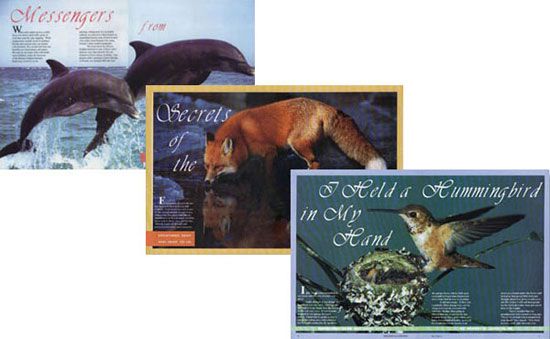 They host a Photo Contest for Youth every quarter. Kids can send in photos they have taken of God's creation and have a chance to have their photo published in the magazine and win a small cash prize. This excited my photo taking daughter! She is determined to someday take a really good picture and send it in.
There is a page of healthy recipes in every issue. I enjoy these, and of course the family loves it when I try out new recipes, I have a houseful of willing guinea pigs when it comes to food!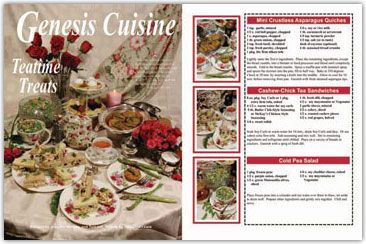 I like these pictures of beautiful gardens and flowers, someday I'd love to plant something like this!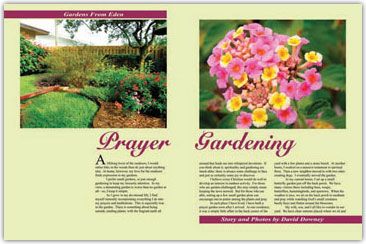 Besides the articles and pictures I also like that the advertising is minimal. It certainly doesn't take up half the pages, and even the ads are for Christian companies. I keep a couple of issues by my bed to look at before bed. I'm usually so tired I cant read for long, these are the perfect length. This is the kind of magazine you keep, and share with your friends and family.
You can
request a FREE ISSUE
and see for yourself why Creation Magazine has won three
Silver Angel Awards
for excellence in print media and photography.
A yearly subscription (4 issues) costs $19.99, but if you pay by credit card you save $5.00.
Creation is well worth the price in my opinion, and I think it would make a great gift too! I highly recommend it to anyone who enjoys seeing and reading more about God's creation.

Disclaimer~ We received the 4 issues pictured above in exchange for an honest review of them after reading them and in our home and homeschool. No other compensation was given. All opinions expressed here are my own.