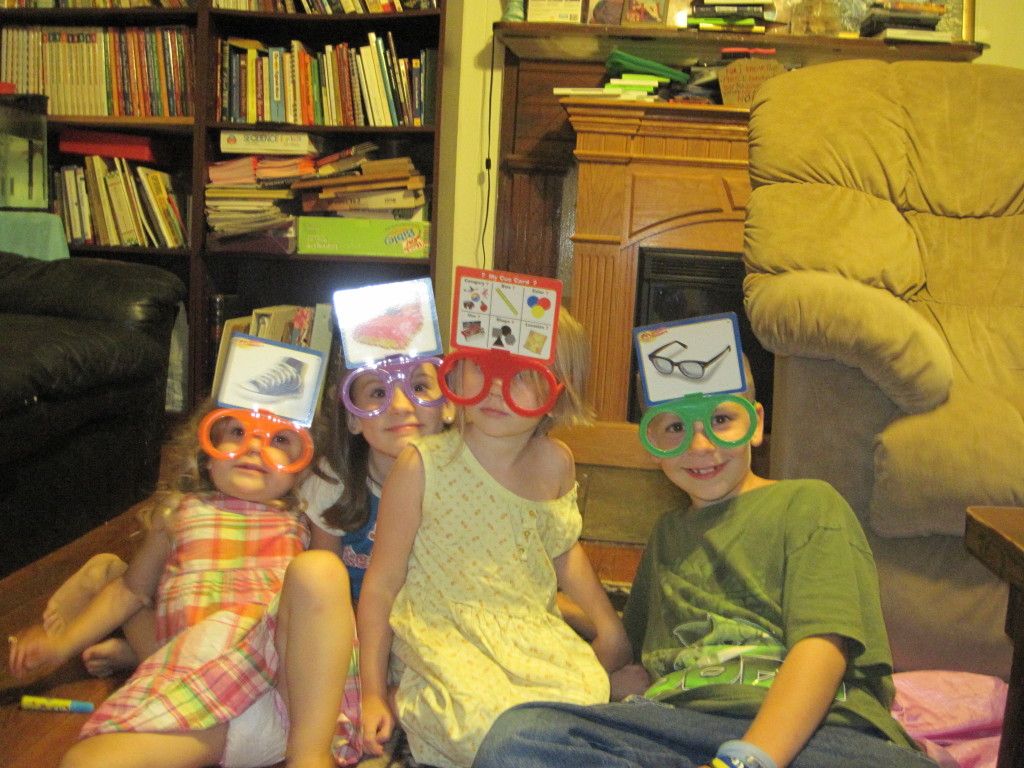 We all love playing games in this family.
Jeepers Peepers
has become one of our favorite games to play lately. Who wouldn't enjoy a game where you get to wear big colorful glasses and laugh continually?
The game includes
everything you see below
in a nice thick sturdy cardboard box.....
6 pairs of Jeepers Peepers glasses in different colors
"My Cue Cards"
101 photo cards (4" x 5") in 5 categories: Animals, food, people, things, and transportation.
Electronic spinner and bingo chips
Instruction booklet
Also included in the box is a teeny tiny screwdriver for replacing the battery on the electronic spinner. I suggest you hide this right away so it doesn't get lost. It is also a choking hazard if you have little ones at home.
This game is recommended for ages 5 and up, and can be played with up to 6 players. You can order
extra glasses
if would like to add more players.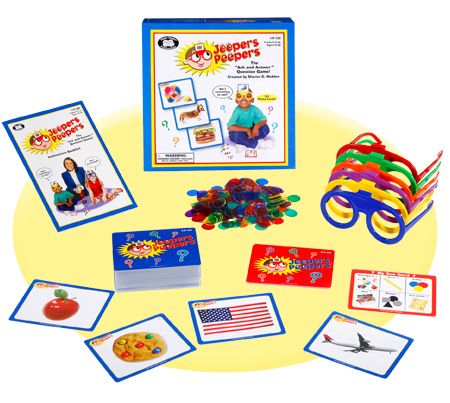 To play the game, give each person a pair of glasses, one person has a picture card on theirs. This person asks questions that can be answered by either "yes" or "no" to try and guess what the picture is. There are other variations to play also, these are explained in the instruction booklet.
The game is easy to understand but it's not always so easy to figure out the right answer. It really takes some thinking, even for adults! The kids had their daddy completely stumped one night.
The first time we played the kids had a hard time coming up with questions to ask to give them clues. I had to coach them a little. The more we played the better questions they asked. Even my 6 year old has become very good at narrowing down what the object could be. The "people" cards seem to be the hardest to figure out for everyone. We all seem to like getting the animal cards best.
My 3 year old wanted to play every time we got it out. I had to remind her OFTEN not to say what was on the card out loud. Of course she blurted it out many times anyway. My 6 year old has improved so much in her thinking skills! I believe she has made the most progress.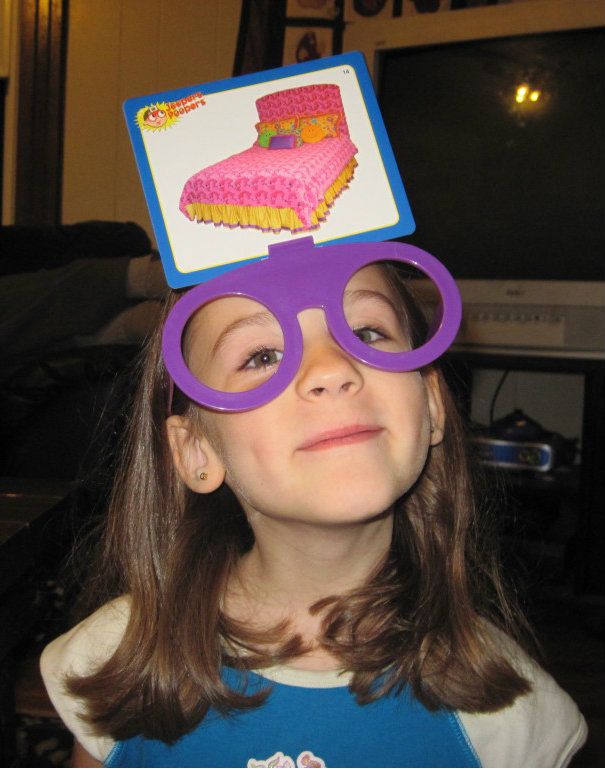 I love that this game is fun and educational at the same time. My teens and I had just as much fun playing as the little kids did, it is a great family time game!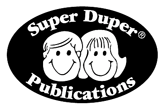 Jeepers Peepers
can be purchased through the
Super Duper Publications
website for $29.95. Use coupon code
BLGJP30
to save
30%
through
August 31st 2012
!

Read Other Reviews from TOS
Disclaimer ~ We received this product at no cost in exchange for an honest review after using it in our homeschool. No other compensation was given, and all opinions expressed here are my own.