This year our curriculum is all about geography and learning about the different countries and the people who live there. Every morning during our bible time we learn about different people groups, what they believe, and how missionaries are working with them to lead them to Christ. We pray for these people and the missionaries who serve them. We read missionary biographies as read alouds.
The kids enjoy me reading books to them, but what has really got their minds thinking about missions are these DVD's about the
Wild family
, who are real life modern day missionaries in Papua, Indonesia.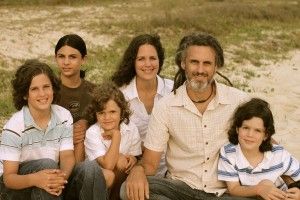 The
purpose in creating this series
includes educating children about missionary life, in the hopes they will inspire a new generation of missionaries.
Growing Up Wild
is a series of 5 DVD's that show and tell all about what being a missionary today is really like. Seeing this through the eyes of the 4 Wild brothers really catches their interest and gives them a glimpse of missionary life they wont get from a book. We reviewed volume 1 and 4, each contain 3 episodes that are about 15 minutes long each. These DVD's are very high quality and look like they were professionally filmed, but they were actually
made by the Wild family themselves!
These DVD's are geared toward children 5 to 12, but is enjoyable by all ages. These can be used to compliment a homeschool curriculum, a Sunday school class, vacation bible school, and youth groups.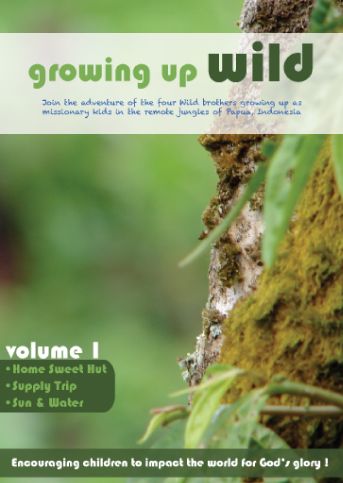 Volume 1
includes the episodes...
Home Sweet Hut
- See their home and how it was built. See what everyday life looks like, and some of the creatures too.
Supply Trip
- Learn about how they get their supplies for everyday living out in the jungle..
Sun and Water
- Learn how they get their electricity and water to their hut. Yes they have a modernized little hut!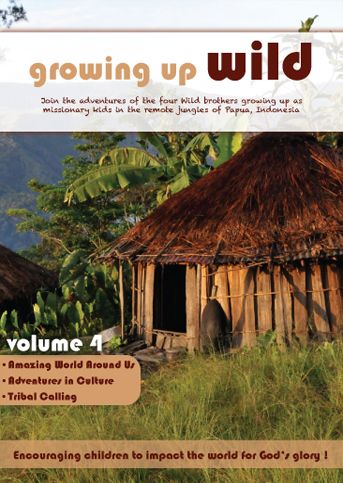 Volume 4
includes the episodes.....
Amazing World Around Us
- Meet some of the amazing creatures God created in the jungles of Papua.
Adventures in Culture
- Learn about traditions unique to the tribal people of Papua.
Tribal Calling
- This episode tells of how the Wild family knew they were called to be missionaries to this tribe of people. Very inspiring!
What an amazing family to be a part of!
Watching the Growing Up Wild series has been fascinating for the kids! They have asked for the the other 3 volumes for Christmas. I have loved watching with them, I enjoy seeing how they do things without the modern world all around them. I am thankful there are families out there spreading the Gospel in other countries where life isn't as easy as it is here in the USA.
These have made an excellent addition to our study of countries and missionaries around the world. The activity guides add things I had not thought of to our studies as well. I highly recommend them!
Each DVD also has an extra activity guide on CD full of additional activities to enhance the DVD content.
See a sample of the activity guide for Volume 1 here
.
The price per volume is $18.99, or get all 5 volumes for $80.99 ( a 15% discount)

Disclaimer ~ We received this product at no cost in exchange for an honest review after using it in our homeschool. No other compensation was given. All opinions expressed here are my own. Other opinions may vary. Click the banner above to
read what others thought
of this product.