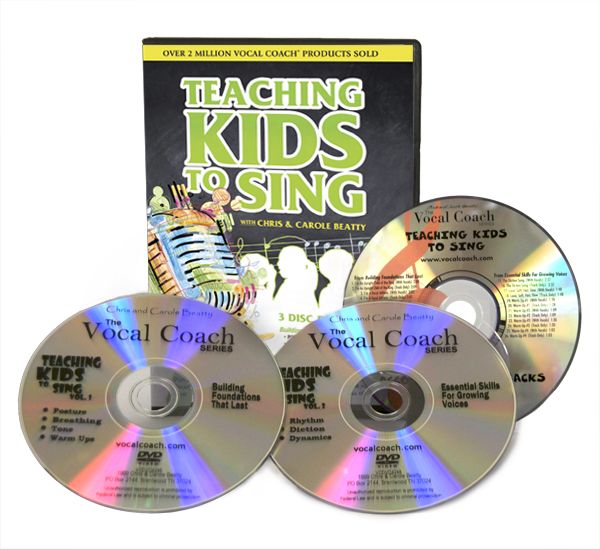 Music and singing are a big part of my life, the kids love music too and sing along all the time. I had never given much thought about singing lessons for kids until recently when we had the chance to review
Teaching Kids to Sing with Chris and Carole Beatty
from
Vocal Coach.com
.
Chris Beatty
is an accomplished singer, songwriter (Holy Ground, You Are Worthy), Author and mentor to many young singers. He does most of the teaching in the DVDs, Carole assists with the children and helps her husband.
The set contains two volumes on DVD, and one CD of accompaniment tracks.
Volume 1 ~ Building Foundations That Last teaches...
Posture
Breathing
Tone
Warm Ups
Volume 2 ~ Essential Skills For Growing Voices teaches...
Rhythm
Diction
Dynamics
The accompaniment CD contains...
26 tracks, some with vocals and some without, of the songs learned on the DVDs.
The website even has a
special homeschool section
with lots of extra helps and ideas on using the lessons at home.
How we used Teaching Kids To Sing
The first time the kids watched the DVDs I was making dinner, I could hear them in there getting into it. They have never been shy singers (unlike me) so they were not quiet. My 8 year old daughter enjoyed it the most I think, I heard her telling a friend she is getting singing lessons at home and she was very proud.
I have noticed them standing up straighter (posture), and doing warm ups in the van on the way to church. I believe they have more confidence, and my daughter is starting to develop better tone. My kids have always enjoyed learning things through song, and these songs help them remember what they are learning.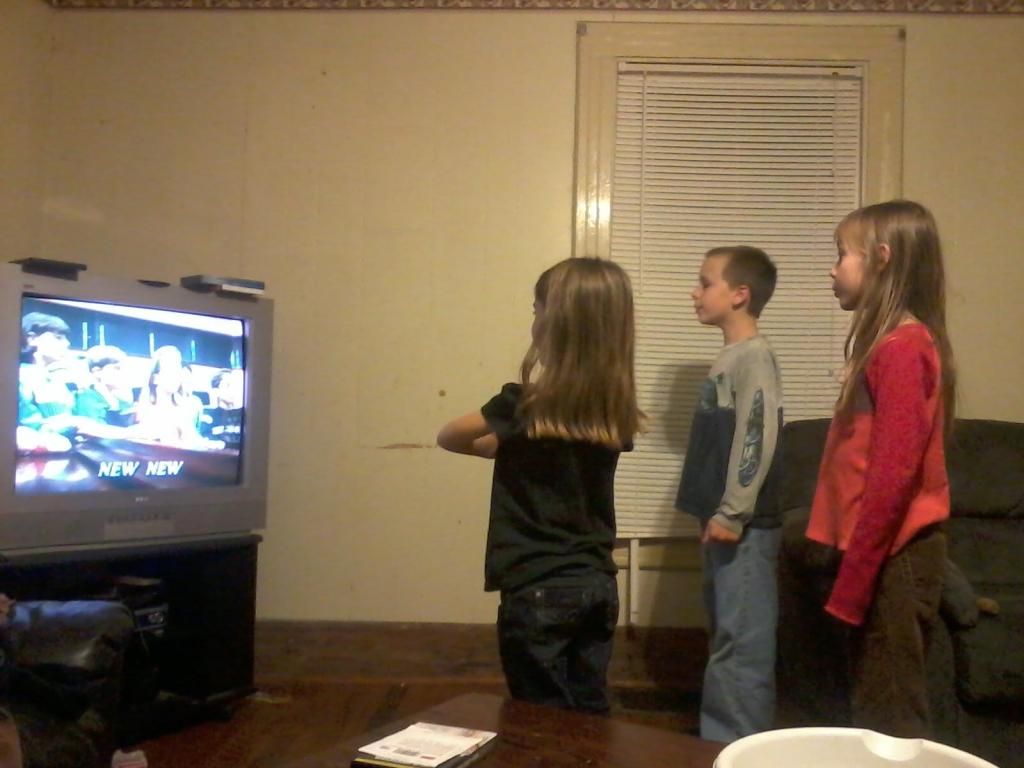 I joined the choir for the Christmas Cantata for the first time this year, I am ok singing in a group just not by myself. Yet. I'm working on that! So I started doing the lessons with the kids and have learned a few things myself from the program. This program was designed for use by elementary students, ages 5-6th grade. They do offer programs for adults as well, like
Vocal Coach Singer
which was reviewed by members of The Schoolhouse Crew. Click the banner below to read their reviews!
Teaching Kids To Sing
can be purchased through the
Vocal Coach.com
website for $44.99. If you subscribe to their email newsletter they offer monthly discounts and free singing tips.

Disclaimer ~ We received this product at no cost in exchange for an honest review after using it in our homeschool. No other compensation was given. All opinions expressed here are my own. Other opinions may vary. Click the banner above to
read what others thought
of this product.