River is 8 now, and has always loved sewing and needle arts. She has used my machine quite a few times and does pretty well with it. We decided it was time she had her own sewing machine.....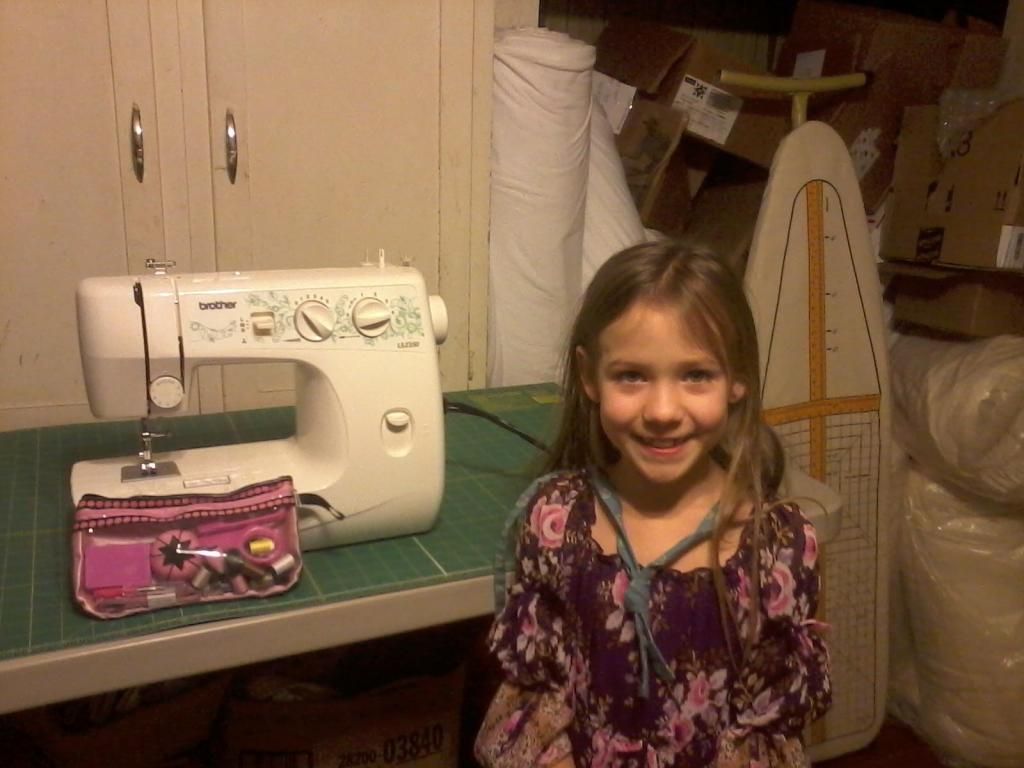 Her Nan Nan gave her a bag full of little squares to make a doll quilt, she already has it laid out to begin sewing.
I think we may start out with bigger squares however, these are really small and she got aggravated with them quickly. I will post again when she has a finished project to share!