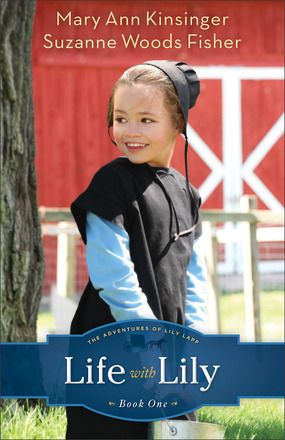 We were blessed to have the chance to review two new books from
Baker Publishing Group
in the Adventures of Lily Lapp Series. These were written by
Mary Ann Kinsinger
and
Suzanne Woods Fisher
. Both of these woman have a love for the Amish people and this shows in their writing.
Book One,
Life With Lily
, introduces you to Lily Lapp. She is a 5 year old girl who is about to get a new baby in the family! We enjoyed reading the thoughts of this little sweetie about all the things going on the night of the birth that she didn't understand. Her thoughts and feelings were very realistic for a girl her age, and yet she was graceful and kind and kept her thoughts to herself. You can
meet Lily's family here
.
Lily has all kinds of adventures in this book, and reading them from a child's point of view was sweet and refreshing.
Book 1 ends with the family getting ready to move to a new home.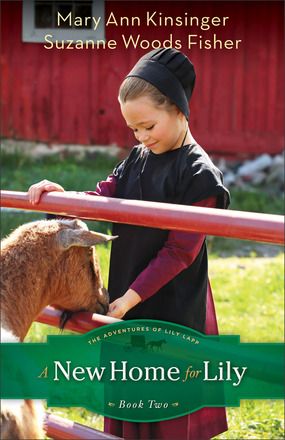 Book Two,
A New Home For Lily
, continues where book 1 left off as they move from New York to a new Amish community in Pennsylvania.
Lily faces the sadness of moving away, and making new friends. There is also a girl named Effie who bullies her. This book gave us lots to discuss about how we would handle a situation if it were us.
I personally enjoyed the parts where the family helps one another, and cares for each other so deeply. The tales of mama getting a milk cow for her birthday in Book 1 were precious to me. We have dreamed of having a milk cow ourselves for a long time, that would be such a lovely gift!
My little girls are 4, 7, and 8, and we found these books to be great bedtime reading for them. The recommended age range is 8 to 12 years but I enjoyed them just as much as they did. I believe this age range was meant to reflect a reading level for the books to read independently. If you are reading aloud they can be enjoyed by any age in my opinion.
My 9 year old son claimed he wasn't interested in hearing the stories but on quite a few nights he was in there listening in as I read. He thought it was a "girl" book because of the pictures on the cover but found there was more to it than that. I think he liked all the troubles Lily got into!
I appreciated the fact that this was wholesome storytelling, based on real life experiences, and I had no worries about questionable content popping up unexpectedly. My older daughter read this book on her own when she just couldnt wait to hear the next chapter.
We just adore Lily and we want to get the next two books in the series too!
A Big Year For Lily
will be out in July and
A Surprise For Lily
is coming in September. While we wait the girls are enjoying the
Lily Games and Puzzles
online.

You can purchase
Life With Lily
and
A New Home For Lily
from Baker Publishing Group in paperback or e-book format for $12.99.
You can find
Suzanne Woods Fisher
and
Mary Ann Kinsinger
on Facebook and like their pages to keep up with news of new books and glean some Amish wisdom from their posts. Mary Ann also has a lovely
blog
, and Suzanne has a
website
.