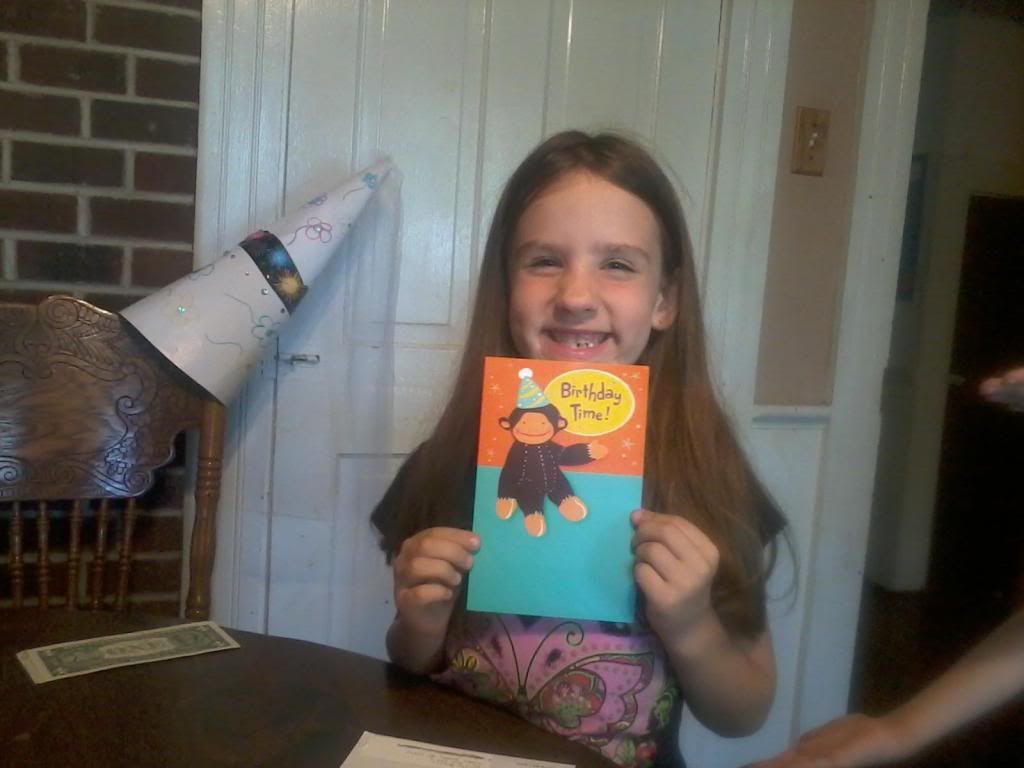 Birthdays always sneak up way too quickly around here! Suddenly my little Skye is now 7. She started her day by opening her birthday card from her Grandpa and Grandma Lilly. My kids look so forward to their card each birthday and Christmas. Getting mail is the highlight of the day for them! She especially loved her card today because there is a monkey on it. Monkeys are her favorite animal in the world! Thanks Paw-Paw and Maw-Maw!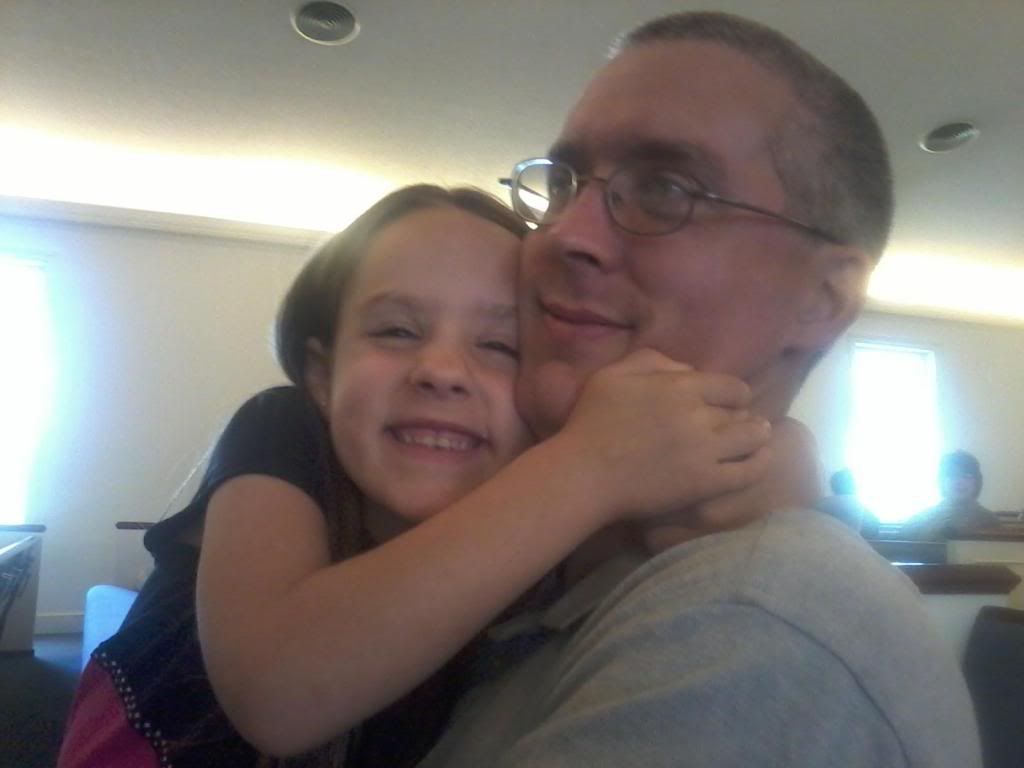 This year her birthday fell on a Sunday. Having a Sunday birthday is extra special because we get to go to church and have that family time together....
...and since we are already in town we might as well have lunch there too. She chose Pizza Hut today.
Then we came back home so she could make her birthday cake. Except she wanted brownies instead. She mixed them up herself, with a little help from big sis.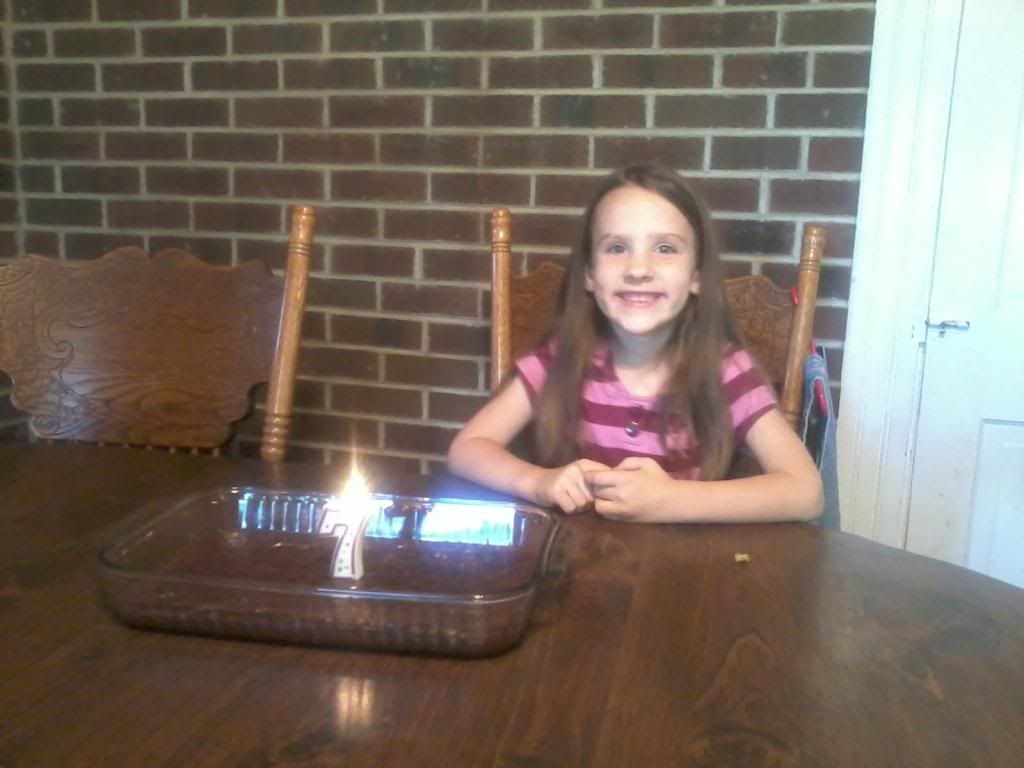 Her brownies turned out great, now just add a big 7 candle and put ice cream on top and its the perfect birthday treat!
Love that smile! Happy birthday sweetie!