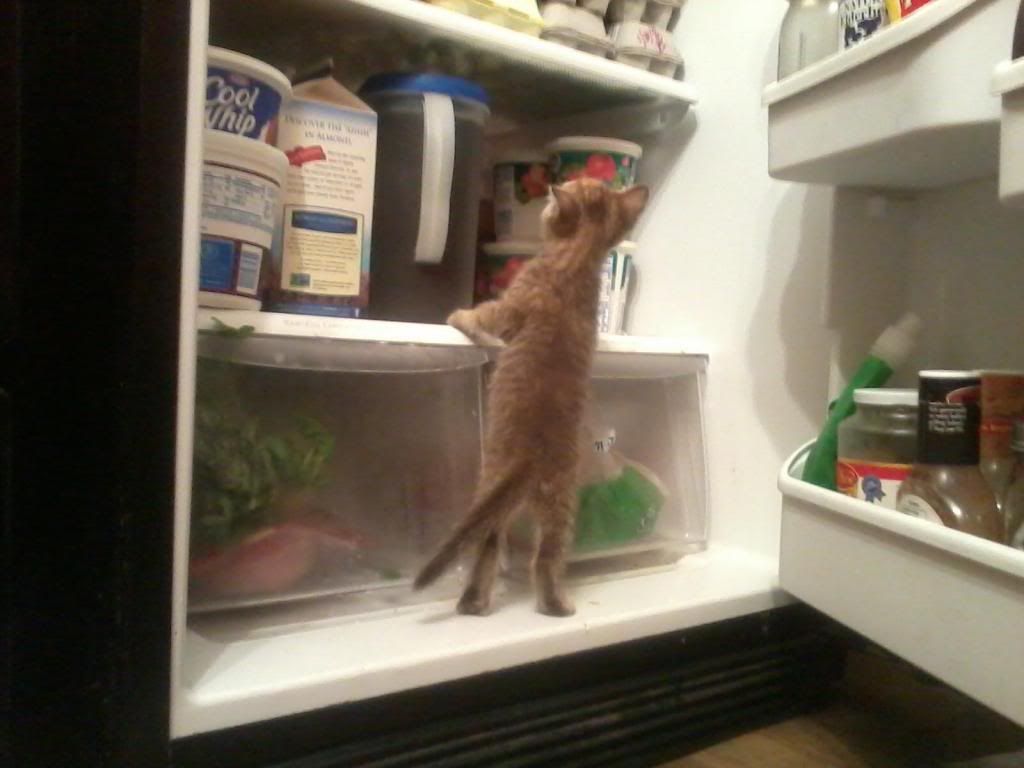 Meet Curiosity. Shes a really fun kitten! Out of all the kittens we have (13 of them) we like her best. Im so glad a good friend of ours is adopting her so we can visit! Im wondering what they will name her.
While putting away groceries the other night she decided to check out just what was in the big black box the big people open so much. That's as far as she went, must not have been any fishy smells in there :)
Im gonna miss this one, but she is going to the best possible home she could go to, with a sweet little boy to chase and cuddle her at night. She loooves to snuggle up and sleep right on top of anyone who sits still long enough.
Here she is with her mama, Blessing.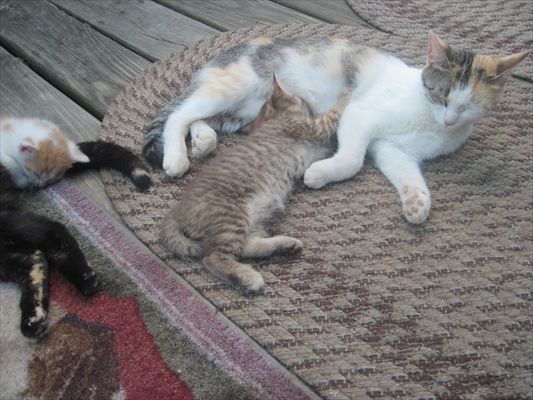 She has a lot of cousins to play with, and nap with. The solid orange kitty on top is her sister.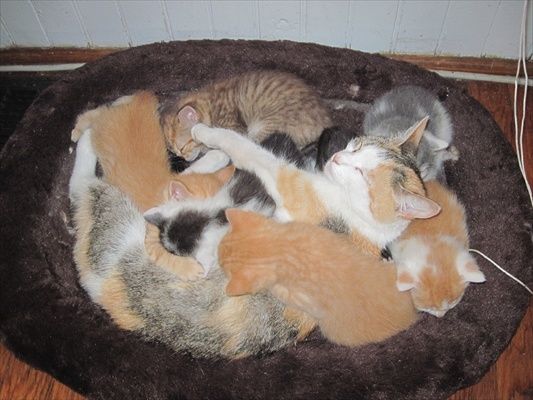 I'm going to miss all of them!