We have been working a little here and a little there on a dress for a few weeks now. Today we finally finished it! It was one of those printed panels that you just cut out and sew, no pattern needed.
I made one of these years ago in a different pattern and it has been worn and outgrown by all 3 of my little girls. This one will only get to be worn by two, River is too tall. It fits Skye perfectly!
Next year it will be passed to Star.....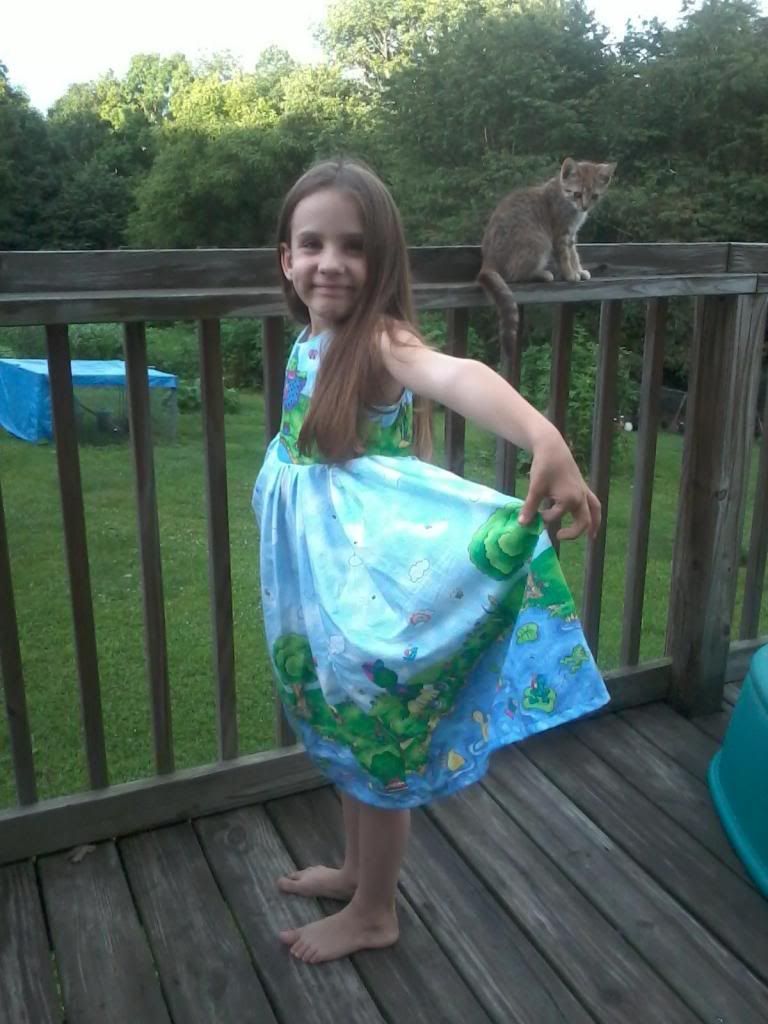 She is very proud to be wearing it now!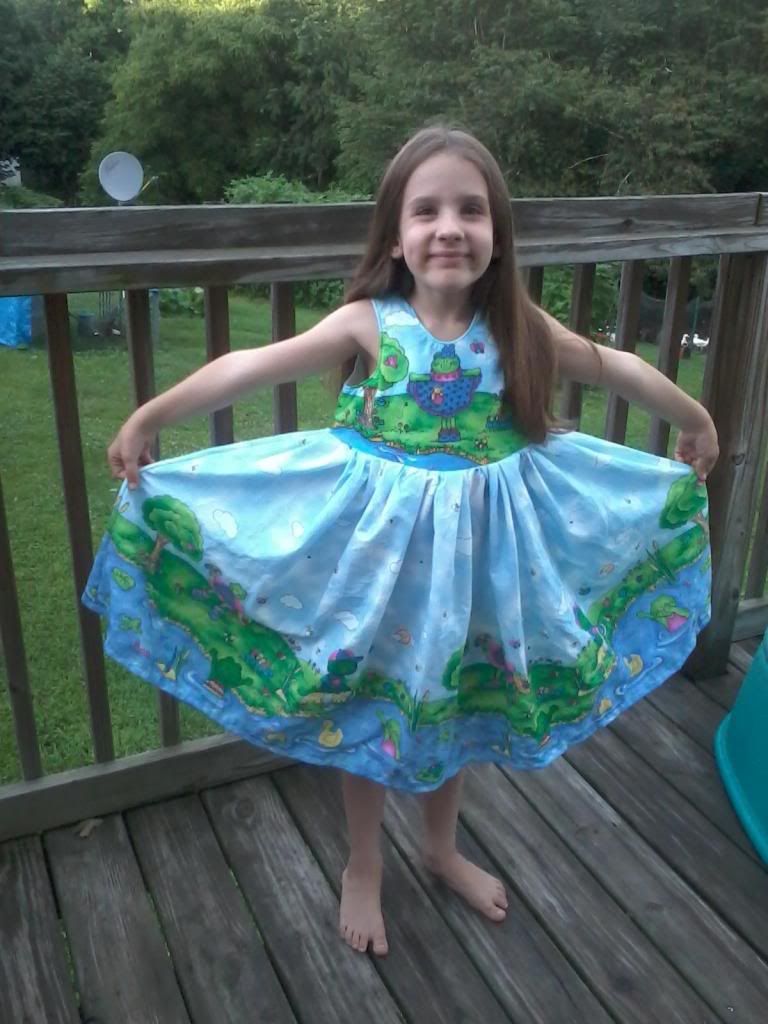 We have two more of these panels to work on, one for back to school and one for Christmas. Ill post pictures when they are finished.
Have a blessed day!