Once when my older kids were little I went to visit my mom. She lived out in the country and had quite a few cats. I didn't realize just how many until she went to her car and pulled out a huge bag of cat food from the trunk. She ripped off the top and poured it all out on the ground and cats came from everywhere! Seriously, out of the trees, from under the house, from out of the woods. There must have been at least 20, maybe 30! I have teased her over the years about it.
Well this summer I had three mama cats give birth to a total of 13 kittens. Mom had a lot of fun teasing me about how Id soon have more than she did back then. I totally deserve it!
So here you go mom, a picture just for you, of my cats attacking the tote of cat food. I cant just dump it out or I would have a flock of chickens attacking it as well. Are you laughing Mom???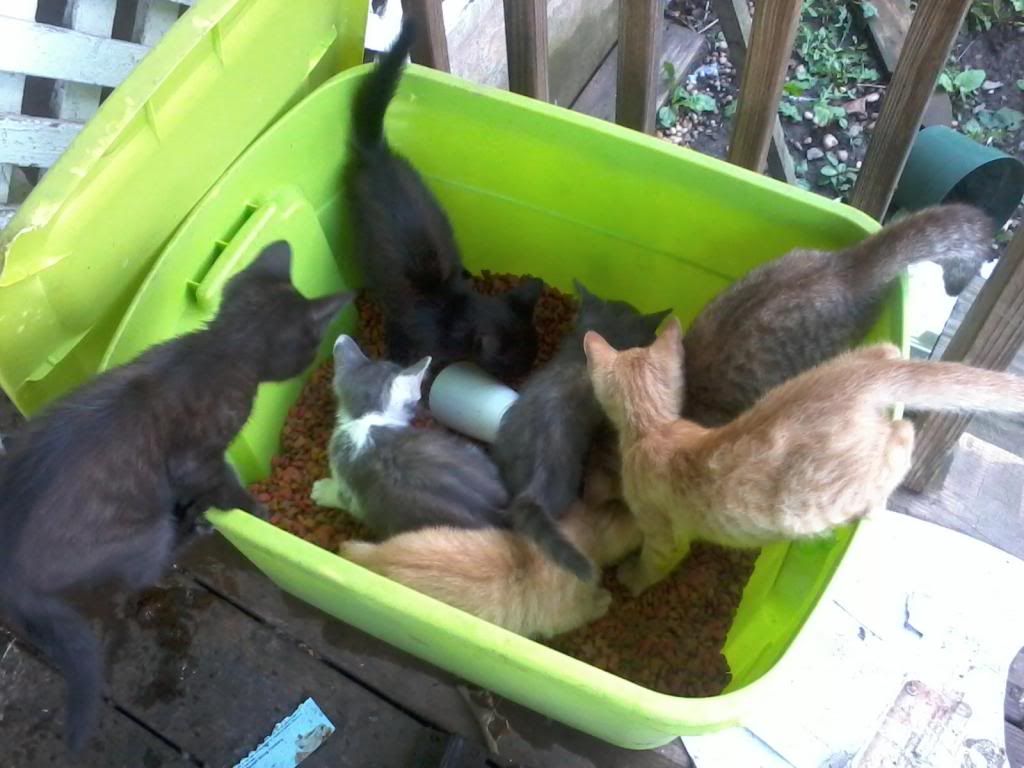 Love you Mom!