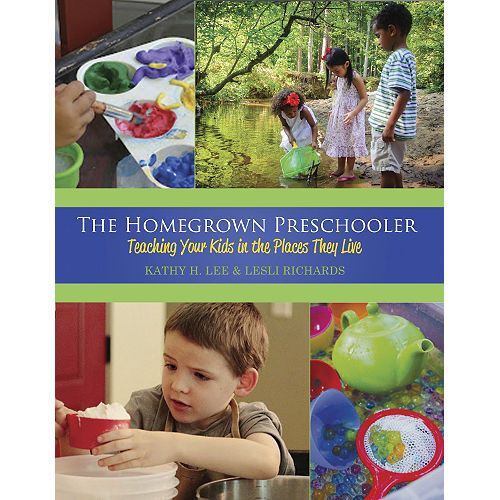 This is a bittersweet year for me because my youngest baby is now 4 years old and this will be my last year with a preschooler at home. I had already been searching for ways to make this year an extra special one for her when I was given the chance to review
The Homegrown Preschooler ~ Teaching Your Kids in the Places They Live
by
Kathy H. Lee
and
Lesli M. Richards
. These ladies have written a great book together and Im excited to share my thoughts on it with you! You can purchase this 204 page large paperback book at the
Gryphon House
website for $29.99.
I was immediately impressed by the full color photos inside showing preschoolers having fun learning, not just sitting around doing some sort of busy work. This is the kind of preschool I want for my daughter! This book was written specifically for those who want to
preschool at home
, although the wonderful ideas inside could be used by teachers at a center as well. The chapters include.....
Introduction: Our Journeys to Growing Our Children at Home
1: Homeschooling - Harvesting a Bountiful Life
2: Learning Through Play
3: Sowing the Seeds - Preschool Learning
4: Setting the Stage
5: Home Life = Learning - Slow Down and Teach
6: Who Has Time For This?
7: Organizing it All
8: Days and Seasons That Don't Fit in the Box
9: Special Circumstances
Activities ~
Home Life
Science
Gross Motor
Fine Motor
Math
Language and Emergent Literacy
Art
Social-Emotional
Appendix ~
Activity Checklist
Getting Started Checklist
Resources
Instructions for DIY Plexiglass Easel
Instructions for DIY Light Table or Sensory/Sand and Water Table
and Index
I read this book in small chunks here and there, taking in a little at a time because there is so much to glean from it. I was glad to see that over the years I had already been doing many things right by involving my kids in the kitchen, playing in nature and gardening, lots of sensory play and building with blocks, art and making things, etc. I also got many ideas for even more we could be doing together at home. I feel like these things shouldn't be limited to just preschoolers, all of my kids have been having fun with the ideas in this book.
One of the features I found very helpful were the kid friendly, healthy, time saving recipes sprinkled throughout the book. They love the smoothie pops and the crock pot recipes have been especially helpful for me. And of course there are recipes for making many sensory play items such as play dough, fingerpaint, sidewalk chalk paint, puffy paint, sand dough, and more.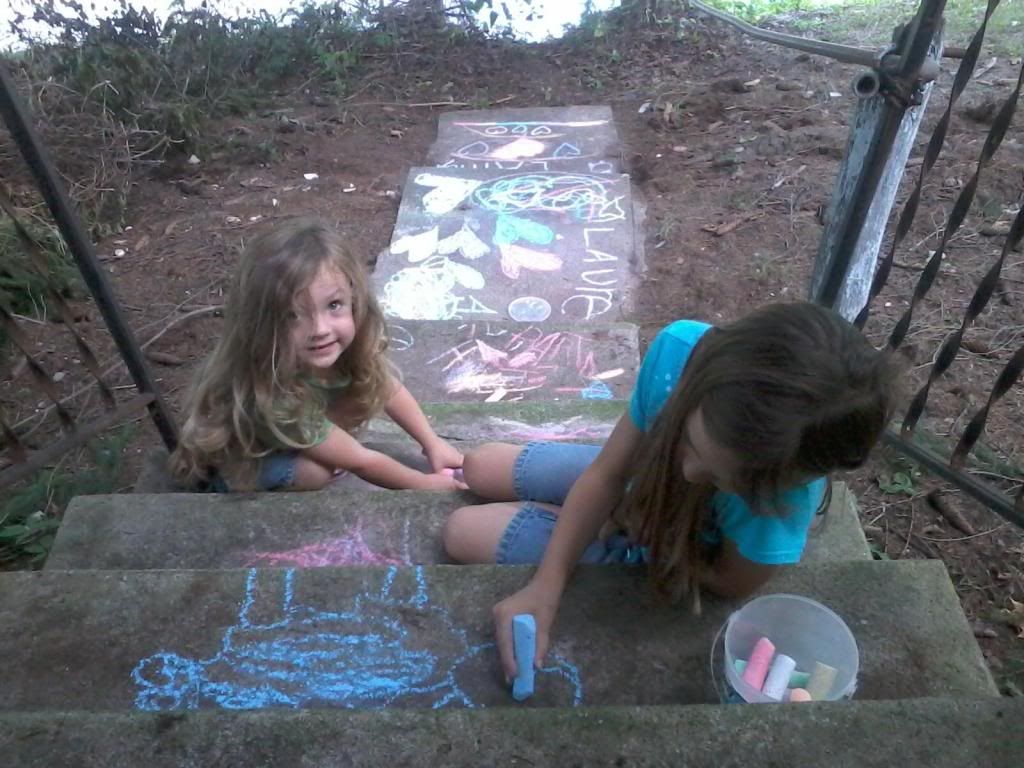 I have already begun planning our year using the checklists in the appendix and adding in ideas for the change of seasons and holidays coming up on our calender. I will be involving the entire family in it all! Thanks to this book it is going to be a memorable year for my last little preschooler as well as everyone else.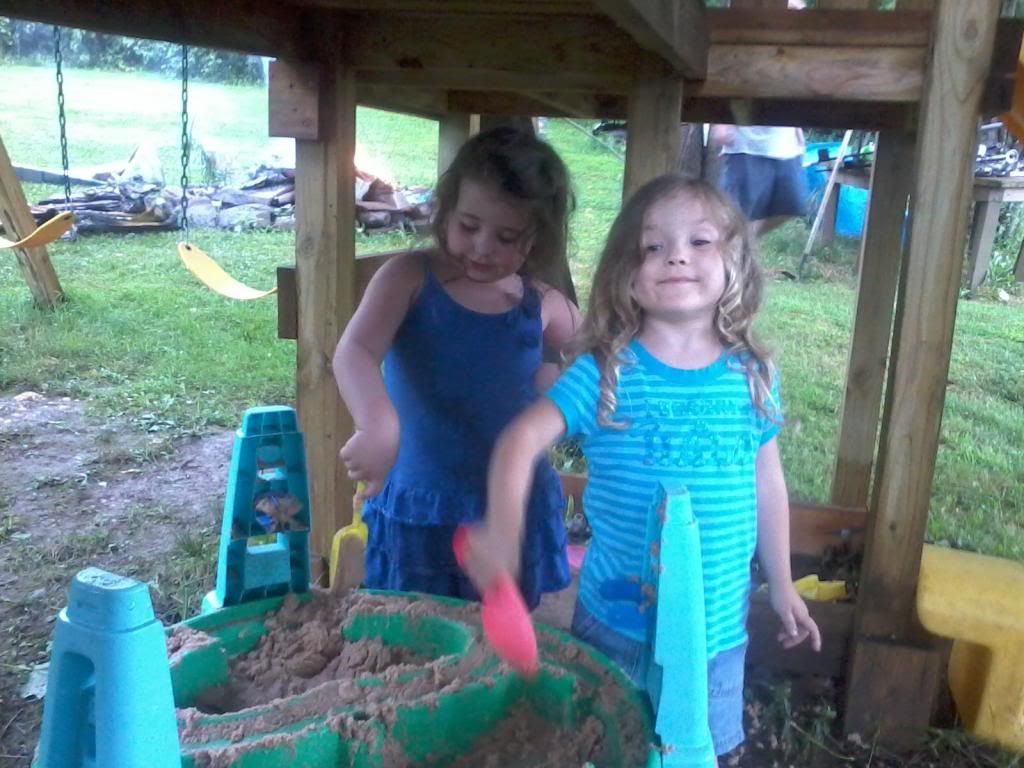 The authors have many suggestions for making your home preschool fun while they learn, but I never felt like I had to do everything in the book in order to do that. There are activities for those who don't mind messes being made as well as for those who would rather keep the mess at a minimum. I am a mix of the two depending on the day, so I like having options!
Chapter 6,
"Who Has Time for This?"
was so helpful for me. I am always struggling to fit everything in and I get overwhelmed easily by the feelings that Im behind or not doing enough. Reading stories from other real life moms who make homeschooling work are inspirational to me and give me hope. Deep down I know I cant possible do it all perfectly, but I can get what needs done, with God's help of course!
If you are a beginning homeschooler I especially recommend
The Homegrown Preschooler
for you. Seasoned homeschool moms can also get lots of ideas and use from this book. I am really looking forward to using it this year!

Read more reviews of
The Homegrown Preschooler
and a book called
Global Art
by clicking the banner below!