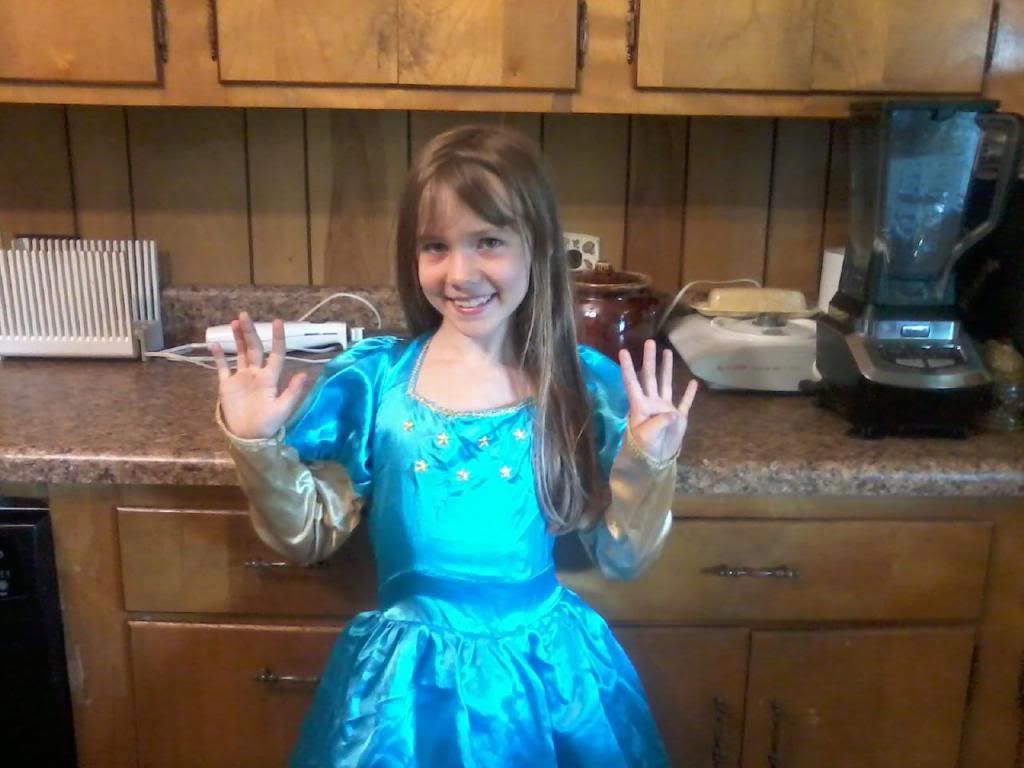 Today my second daughter turned 9, shes growing up way to fast just like her older sister did. Time shows no mercy on us moms!
It was a beautiful day so we headed out to do the much anticipated birthday shopping day at all the local thrift shops. River surprised me by inviting her brother to come along since he didn't have a chance to go shopping on his birthday. It was such a kind thing to do!
Her big score of the day was the princess dress shes wearing, she still loves playing dress up but nearly every dress she had is too small for her now. This one will hopefully for for a while! Maybe I should put a rock on her head just in case? LOL!
She wanted me to send a BIG thank you out to her Paw Paw and Maw Maw for the birthday card and money they sent, she spent it well!