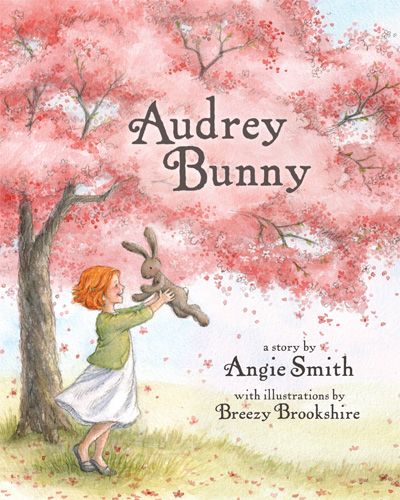 Do you have little ones who love curling up in bed with a good story and a stuffed animal? I do, and to tell you the truth so do I! One of my daughters especially loves bunnies. I was originally attracted to this book because of that fact, but it has become a favorite for other reasons.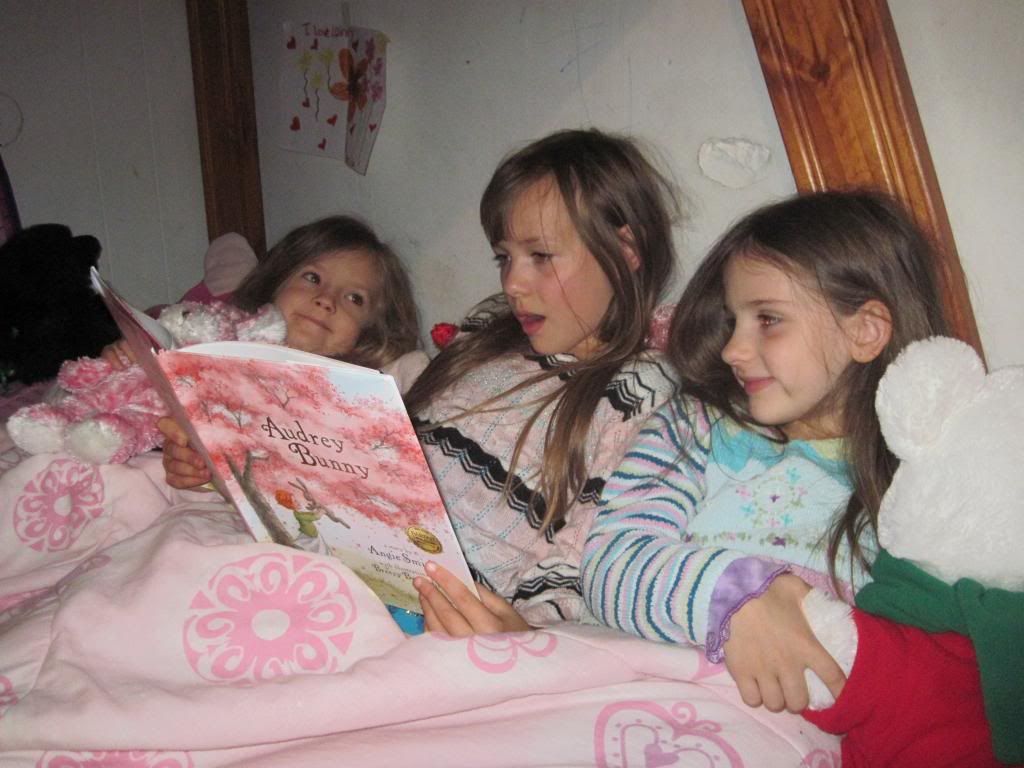 Audrey Bunny
is the story of a young girl who sees a stuffed bunny in a thrift shop and instantly loves it. The bunny thinks she will never be picked out of the animal bin because she has a defect, a spot on her chest that will not come off. She tries to hide her blemish, hoping someone will love her and take her home. When a young girl does choose her, she is afraid to believe that someone could actually love her for who she is so she tries to hide her imperfections to earn the little girls love.
Does that story sound familiar? I can think of many times in my life when I felt like I wasn't good enough to be loved. I felt like I wasn't good enough for God to love me either. I tried to "be good" and "do good things" to earn God's love. I tried to hide the blemish of my own sin. But each and every time my own efforts failed and yet God showed me that he loves me anyway. Even better, He loves me just the way I am right now. I don't have to do anything but trust Jesus as my savior.
God doesn't see our blemishes, He just loves. He made us who we are on purpose.
That is the message given in this sweet story. I really love this book, and I really love the beautiful illustrations too. Its a work of art and a story I don't mind at all reading 1000 times to my kids. We all need reminding of how much we are loved, each and every day, no matter what!
From best-selling women's author Angie Smith (I Will Carry You, Mended) comes this sweet children's book about a stuffed animal named Audrey Bunny who fears her imperfections make her unworthy of a little girl's love. She'll learn the truth soon enough, and young readers will learn that everyone is special and wonderfully made by God.
[Also included]: The Parent Connection (last page of the book) shares discussion questions and activities reinforcing God's love for us.
Angie Smith
is the wife of Todd Smith (lead singer of Dove Award winning group Selah), best-selling author of
Mended
,
I Will Carry You
, and
What Women Fear
, and one of the most popular speakers and blog writers in the country. She holds a Master's degree in Developmental Psychology from Vanderbilt University and lives with her husband and daughters in Nashville, TN.
Would you like to win this book for a precious little child you love? Simply enter on the rafflecopter form below. If you are reading this in your email inbox
click on over to the blog post here
to enter.
a Rafflecopter giveaway