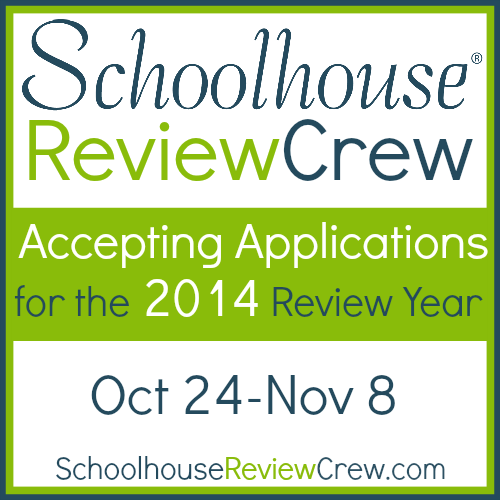 Have you read my reviews and wondered how you could get started reviewing homeschool curriculum yourself? The time is here to apply for the 2014 Schoolhouse Review Crew year. You can apply through November 24th, 2013, so go ahead and
click here
or on the graphic above to read all about becoming a member, and then apply if you think this might be a good fit for your family.
I have been blessed so much by the Schoolhouse Review Crew, this was my 4th year as a member. The support from other homeschool moms and dads has kept me going when I have felt like giving up. Finding a perfect product to use with my kids at just the right moment has happened many times. My writing skills have improved, and I feel like I am helping out others in a big way by sharing our experiences and opinions.
I hope to see some of you get picked for next years crew, and God willing I will be there again next year too.