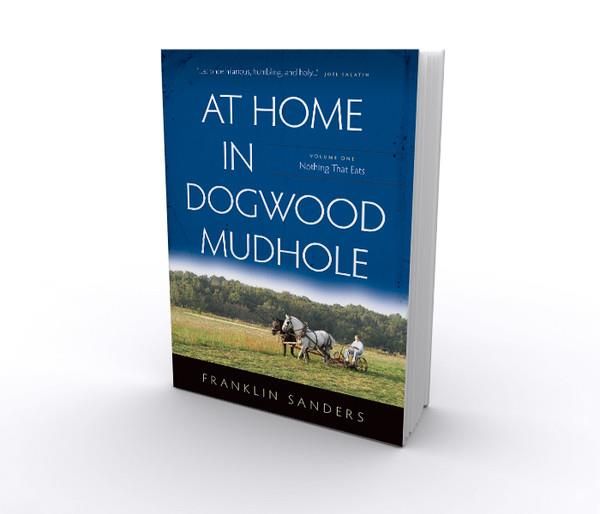 When I first read the introduction on the website for the book titled
At Home in Dogwood Mudhole Volume One - Nothing That Eats
I knew it was going to be the kind of book I enjoy reading. For one it had rave reviews from Joel Salatin, another of my favorite authors. Two, its about a family trying to start up a farm and become self sufficient, and all the adventures that go along with a dream like that. We are on that same journey ourselves! I can totally relate and I had high hopes of gleaning some wisdom from the words of Franklin Sanders.
I was not disappointed! The book is actually a collection of Franklin's letters over the years
,
it's like reading his personal journal
.
I like this format because even though I want to sit and read for hours my busy life as a mom and all that doesn't let me. It's easier to reach a stopping point when the sections aren't so long. This is no short book, its 379 packed pages.
Volume One tells about the journey the Sander's family took to get to Dogwood Mudhole. One of my first thoughts was, "What is a Dogwood Mudhole? What kind of name is that?" Did you ask that too? The book's preface gives a 4 page explanation of the name, and after reading that I love the name! It has great meaning. I hope to come up with just as great a name for our own farm.
Franklin's wife, Susan, requested that they get "nothing that eats" on their farm, hence the title, but as you can guess that didn't happen as they now have all kinds of farm animals. I have really enjoyed reading about the adventures they have had with the animals. I laughed and laughed at the story of the pigs, you can read that sample chapter called
"Pig Persuader"
for free. Pigs also dance and jump rope, he tells about that too.
There is actually a lot of history to be learned in the book. The family enjoys reenacting and visiting historical sites and he writes about that. Makes me want to plan a trip to Tennessee, but it also makes me want to explore the rich history of my own area as well. We should all be so knowledgeable about our roots and heritage.
Another thing I love about Franklin's storytelling is how he relies on God through the tough times. This family has had its share of ups and downs just like any other, but knowing God has your back makes it all worthwhile. On page 293 he talks about
A Spiritual Cure For Depression
. Basically Susan once told him the cure for being downcast or depressed was to praise God. The Psalmist practices exactly that cure. He tells about a reader who wrote and told him how much this article he wrote for
The Moneychanger
newsletter helped him so much. It has helped me too!
If you have ambitions of buying a farm, already have one, or are just curious you will enjoy this book.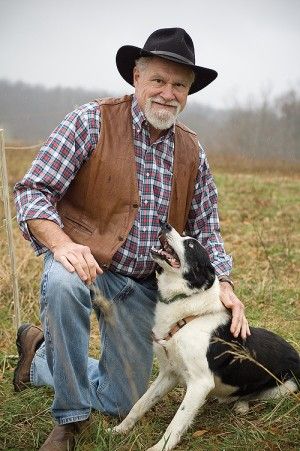 You can purchase
At Home In Dogwood Mudhole - Book One - Nothing That Eats
in paperback for $22.95 or Kindle/ePUB/PDF version for $16.95.
Volume Two - Best Thing We Ever Did
is coming out soon and Ive already read the free chapter,
Home Alone Milking
, for that book and can't wait to order it. Book #3 in the works as well!